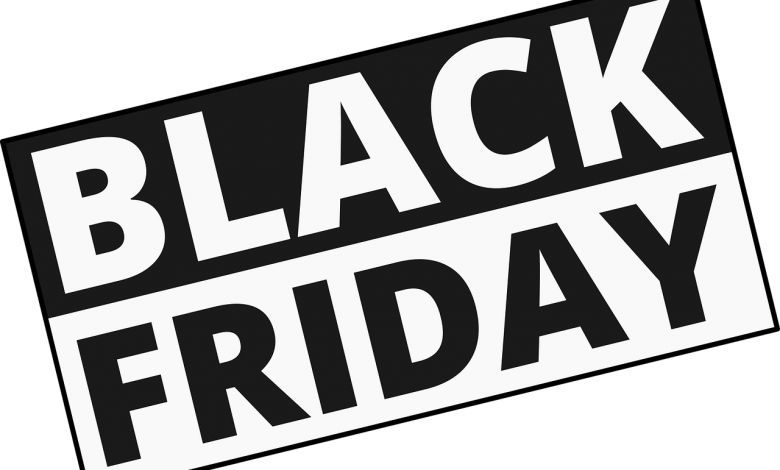 Brands and shoppers alike are already preparing for Black Friday and Cyber Monday deals. It is arguably the biggest shopping day of the year for American consumers, and it is a fantastic opportunity to sell off old inventory, launch new products and advertise your brand. However, these events are infamously stressful with angry customers and shipment backups, so it's important as a retail business to be both prepared and realistic for what your small business can handle during this shopping season. There are many creative ways to draw in customers and increase sales for the holiday season. Let's hear from a few small business owners on how you can prepare your company for the holiday shopping spree. 
Black Friday and Cyber Monday are absolutely the biggest shopping days and time frames of the year. Gearing up for this time can be super stressful and to stay ahead of the competition, consider selecting a day prior to the official Black friday. A lot of businesses, like us, have had a great deal of success offering deals on the day before Thanksgiving or even in the beginning of the week to get on the ground early for eager holiday shoppers. 
Businesses that offer loyalty programs stand to gain much more from the Black Friday/Cyber Monday shopping cycle. When you have customers that subscribe to or support your business on a regular basis, you can incentivize using your brand even further by offering special deals to your loyal customers during these historically crazy shopping days. 
If you are a business that has retail stores in addition to online sales, it can be a great idea to incentivize customers towards the outlet that gets the least amount of traffic. If you primarily sell online but would like to have more customers in-store, consider offering an exclusive discount only offering in your retail location. 
With black Friday shoppers, you can expect a fair amount of pushiness from your customer base. In many ways, this is inevitable and you'll want to make sure you prepare and support your team during this process. Make sure to equip your team with ample training and transparent knowledge of the deals you're providing and the products you are pushing.
Black Friday/Cyber Monday are great times to premier new products. These are big opportunities to draw in new customers and there's no better way to do that than by launching new products for discounted prices.
This is the time when most brands are starting to think about seasonal products for fall gatherings and holidays. Black Friday weekend is the best time to push sales on your fall merchandise, whether you launch exactly on that weekend or not. Brands wanting to push fall products could consider launching them a week or two prior, and then offering steep discounts over the weekend on your most popular products.
Don't just offer blind sales without taking into account your product stock. Start preparing now by stocking your most popular products to be prepared for the amount you will sell over the holiday shopping weekend. You'll want to make sure you have enough to continue selling, but not so much that you can't sell it off.
Make sure your return policy is clearly stated in multiple locations both on your website and in your advertising for your sale. If you are not offering a return policy on discounted items, consumers need to be fully aware of this policy before purchasing. This is for the security of your own business so you aren't processing a ton of refunds and losing money on your sales.
Black Friday is a great time to push your more expensive products for discounted prices. This keeps your inventory flowing and attracts more people to your higher-end devices for winter holiday gifts. People will be looking to make slightly bigger purchases around the holidays, so consider pushing the products you know are too expensive for most. 
Start advertising for your holiday sale as early as possible. You'll be competing with all of the other businesses in your industry, so make sure your newsletter goes out in plenty of time for consumers to be aware of your sale and why it's special. Your advertising and marketing strategy are key for making your Black Friday weekend sale as successful as possible.
Black Friday retail deals are great, but short lived. If you can offer a lasting service that honors your holiday discount, that can easily turn into a holiday tradition that draws in tons of business every year for you. Plus, it benefits you directly to have customers returning consistently, even if it's at a discounted rate!
Black Friday and Cyber Monday can be great opportunities for growth, but only if you are properly prepared! It's easy to get overwhelmed during this season no matter what, so make sure you and your team are equipped with training tools and a clear plan for your marketing strategy and sales this season. It's important to also consider what your small business can offer at discounted prices. For some new small businesses, it might not be possible to offer all of your products at a discount. But there are still ways you can participate in the shopping weekend like offering discounted shipping, new services or certain smaller products at modest discounts. The important thing is to think more about how you can bring customers to your brand rather than feeling competition to offer the cheapest service. Remember, cheap usually means a lack of quality and it's more important to increase your visibility during busy shopping seasons.