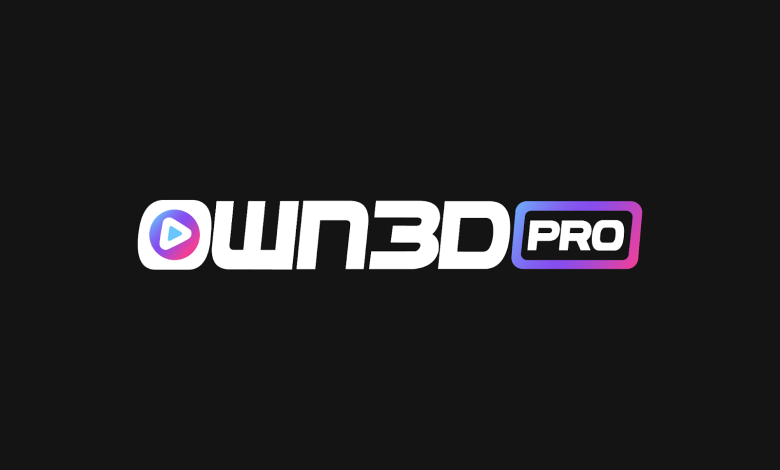 If you are not only a viewer but also a creator on popular streaming platforms like Twitch or YouTube, you will sooner or later notice that not only the content but also the audiovisual level plays a very important role in streaming. Many streamers now present themselves so professionally that their broadcasts can hardly be distinguished from those of professional TV productions. With various design elements and a high-quality presentation of the entire stream, not only a good first impression is thus conveyed, but also a certain degree of professionalism.
Often, setting up such designs involves a considerable amount of work, which is not always easy to manage, especially for Creator newbies. But that's just the tip of the iceberg. Finding suitable and individual designs often turns out to be quite tedious and ultimately, above all, sobering. The offers of different providers, the different installation processes and the laborious organization of the respective designs can steal your last nerve for a reason.
Guaranteed remedy for this is a tool that honestly deserves the name "ultimate all-in-one solution". OWN3D Pro is a advanced 1-click plug-in for the popular streaming program OBS Studio, which allows users to make various design-related adjustments to their stream directly with just a few clicks and within a foolproof user interface. For many years, OWN3D has been providing the streaming world with digital goods such as overlays, alerts, or channel designs and has quickly become Europe's leading provider of streaming-related products. The bulging store of OWN3D offers designs in all colors, shapes, and matching overlays for all gaming genres or purposes like IRL or just chatting. OWN3D Pro combines the large selection of the in-house store with the advantages of a stand-alone program, making it a solution that takes a lot of work off the creator's hands while still allowing full and straightforward stream design customization.
One tool to help all
The idea behind OWN3D Pro is to give every streamer, whether professional or novice, with a solution that is intuitive to use. This already starts with the installation of the plug-in and culminates in the extremely simple and easy-to-understand operation. OWN3D Pro is downloaded and installed once and is then permanently integrated into OBS Studio so that it can always be accessed. The installation wizard guides the user through the various steps and is similar in complexity to opening an Internet browser. Once OWN3D Pro is installed, OBS Studio can be opened and you can give your stream a brand new design in no time. Even you can also use the tool to stream your C pre recorded video so you can make the live streaming session more professional.
After that, you can click through the wide range of design elements directly in the program and activate them with just one click. Of course, these elements can also be precisely modified and adapted. This is easily done with the mouse in the corresponding OBS Studio scene. Here you can move the individual elements, make them larger or smaller, and even erase them completely.
Depending on the selected design, the plug-in even sets up the necessary scenes. So you get not only the real overlay and the alerts, but also nice and adapted to the design countdown, just chatting and AFK scenes, which, if you switch between them, even come up with a great transition. This makes the entire stream look even more professional and you are prepared for any situation.
Different overlays for every purpose
Tastes are different, as everyone knows. For this reason, everyone who is looking for great designs should find a suitable one. It doesn't matter if it's brightly colored, in a futuristic sci-fi look, or perfectly designed for the video game you're streaming. The wide range of visual options is almost inexhaustible at OWN3D Pro. Seasonal designs are also very popular on Twitch and YouTube. So if you want to surprise your viewers with an atmospheric Halloween stream on October 31, such as, you'll find the right design at OWN3D Pro. After the big event, the old design can be activated again with just one click.
Twitch chatbot and donation page included
Twitch chatbots make life easier for many creators and are now an integral part of every stream. But the actual setup of these little helpers can sometimes be quite complicated and nerve-wracking. Not with OWN3D Pro, because if you choose this innovative tool, you get a Twitch chatbot for your channel that can be customized and used for many different purposes. In the OWN3D Pro dashboard, you get a good and easy-to-understand overview of the integrated chatbot.
A so-called donation page, the page viewers are taken to when they want to donate a freely selectable amount of money to a streamer, is also included directly with OWN3D Pro. Here, too, there are other customization options in the dashboard, from the background image to the color accents. The page URL is displayed directly, so all you have to do is add it to your channel bio.
Royalty-free music for the livestream
Creators from all over the world are on guard because if you play copyrighted music in your livestream, you risk a warning or even a permanent ban. But then where are you supposed to find good and appropriate music tracks to play as background music in your stream? The answer is here as well: OWN3D Pro. Members get access to a unique playlist of specially composed music tracks, which not only fit beautifully into the stream, but are also completely royalty-free.
So the advantages of OWN3D Pro are obvious:
Over 600 designs and alerts in 9 different languages.
Easy setup of the plug-in
1-click installation of overlays and other elements
Customization of each design in OBS Studio
Integrated Twitch chatbot
Copyright-free music tracks for the stream
Own individual donation page
Downloadable labels for Twitch or YouTube
24/7 support from OWN3D
Conclusion
OWN3D Pro is an all-around carefree package for streamers. Hundreds of designs and alerts, useful extra features like the Twitch chatbot, a foolproof setup, and the innovative 1-click activation of overlays make the plug-in for OBS Studio a must-have if you value perfecting the streaming experience for yourself and your viewers.