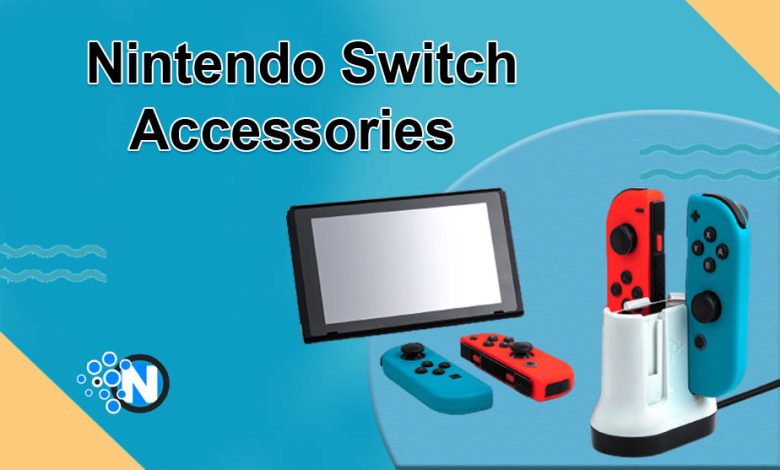 Nintendo Switch accessories are important to take your interest and enjoyment to an advanced level. With time, technological advancements have evolved the world of gaming, resulting in the development of amazing gadgets. One of them is the Nintendo Switch which has gained immense popularity because of its versatility. It allows players to play their favorite titles both at their homes and on the go. Thus, you must leverage the potential of this brilliant invention to grab solid entertainment. Additionally, the accessories can help you enjoy even more. We have developed this guide on the top 8 pieces of equipment you must buy with this brilliant gaming console.
Essential Nintendo Switch Accessories
In the under-section, we have enlisted all the top 8 essential accessories you must purchase to take the entertainment to another level. After researching the market and understanding its effects, we have created this guide.
1 – ivoler Carrying Storage Case
Storage case is always necessary to keep the Nintendo Switch safe. Therefore, you must look forward to buying one that can deliver heavy-duty protection to your console. ivoler comes up in the market with its tremendous quality storage case. The top features are the following.
What We Like the Most?
Interior grooves are present
Hard protective case
Easy to use
Can accommodate all tools
Very lightweight
What are the Cons?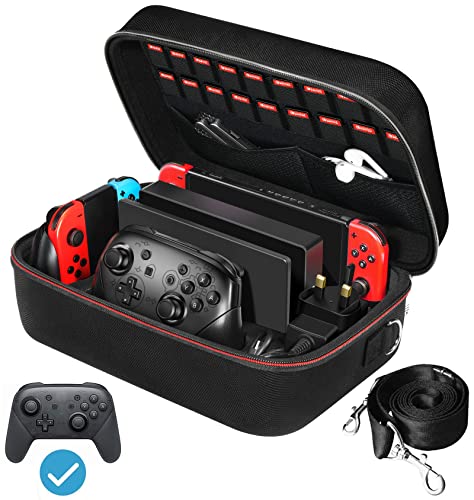 2 – MoKo Grip Joy-Cons Controllers
MoKo comes up with its tremendous gadgets in the market for gaming enthusiasts and Joy-Cons controller is one of them. It is one of the best accessories to ensure a high-end gaming experience as well as bring comfort. That's why you should purchase this item. The top attributes are available in the following section.
What We Like the Most?
Exceptional quality manufacturing
Brilliant design
Simple installation
Sturdy protection
Full access to ports
What are the Cons?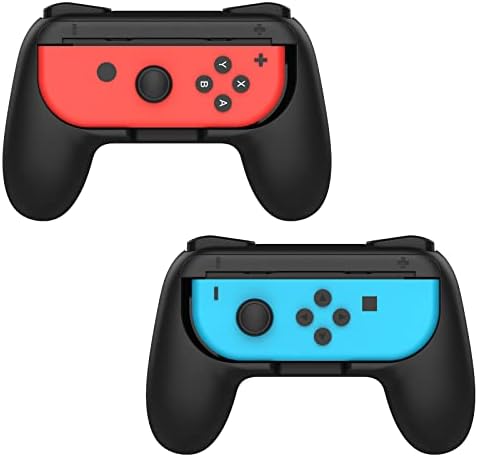 3 – PowerA Nintendo Switch Controller Wireless
Wireless controllers are always the biggest aspects of gaming consoles. Thus, you must look for a quality controller for your Nintendo Switch. Among so many products available on the market, we have found the PowerA controller the best one for immersive motion control. Its top attributes are the following.
What We Like the Most?
Bluetooth 5.0 technology
Rechargeable battery
Intuitive layout
Low battery warning
Two mappable gaming buttons
What are the Cons?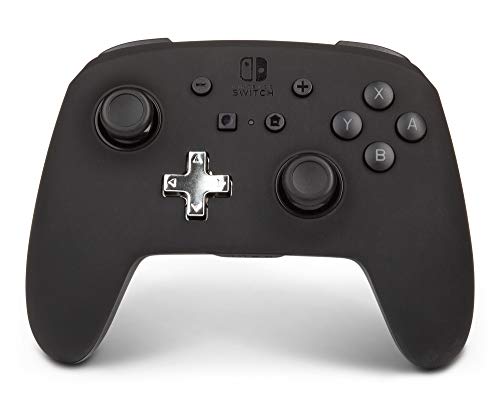 4 – SanDisk 256GB microSDXC-Card
Memory cards are also essential for Nintendo Switch to store a larger number of games which could be not possible otherwise. It is because this console features a very small storage space. That's why you must look for the SanDisk 256 GB microSDXC-Card to save your favorite titles. Some of the top characteristics of this accessory are the following.
What We Like the Most?
Faster processing speed
Compact body
Long-term functioning
Can also work with Nintendo lite
90 MB/s write speed
What are the Cons?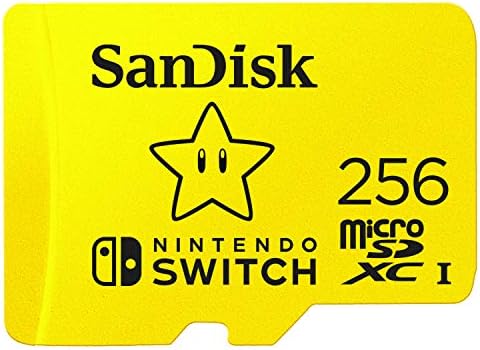 5 – Nintendo Switch Dock Set
Nintendo Switch is portable and allows your gaming experience when on the go. However, their charging time may cause issues in your seamless entertainment. So, we have placed a Nintendo Switch Dock set in this run-down. This unique gadget will help you charge your console quite comfortably and conveniently. Hence, you can enjoy a continuous gaming experience.
What We Like the Most?
Maintain multiple Switch docks
High-speed HDMI cable present
Extremely compatible
Work with many devices
Budget-friendly
What are the Cons?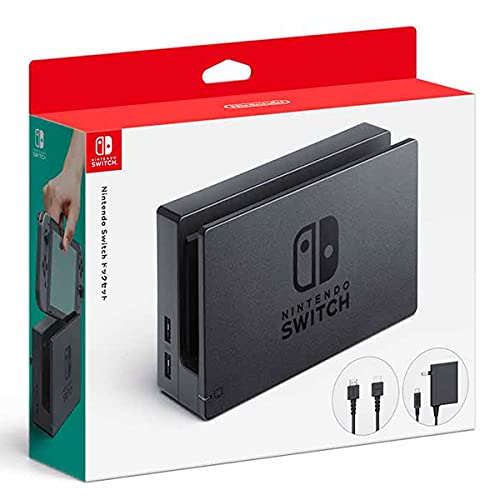 6 – Nintendo Switch Online + Expansion Pack
The next product ion this ruin down on the best Nintendo Switch accessories is its online + expansion pack that can allow you access to a vast gaming library. Thus, you can find your favorite titles and receive an immersive gaming experience. Additionally, it resonates with your budgeting requirements, preventing breaking the bank. Other attributes are the following.
What We Like the Most?
Splatoon 2
Octo Expansion
Access to retro games
All Mario Kart 8 Deluxe
Nintendo 64 games
What are the Cons?
Again purchase is required on setup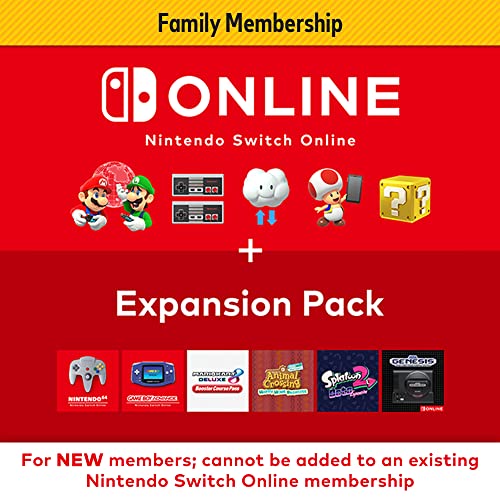 7 – Orzly Gaming Headset for Nintendo Switch
So many headsets are available on the market, but no one can ever compete with the standard of Orzly Gaming Headset for Nintendo Switch. This headphone is designed specifically for the gaming console to help you pocket all the desired outcomes. In addition, the colorful lighting gives it a brilliant look, making it one of the best gifts for your gaming enthusiast friends.
What We Like the Most?
Wired technology
Over-the-ear design
Foldable body
3.5 mm audio jack
Soft ear pads
What are the Cons?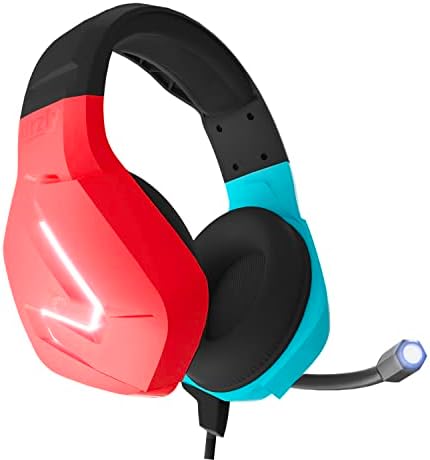 8 – HORI Screen Protective Filter
Lastly, we have placed HORI screen protective filter for your Nintendo Switch to keep your gadget safe for longer. When on the go, you are likelier to bring damage to your console, resulting in irreparable damage. Furthermore, a 3-step application method is introduced for the first time that can ensure the perfect results. Some other impressive characteristics of this gadget are the following.
What We Like the Most?
Specifically designed for the Nintendo Switch
Crystal-clear appearance
High-quality coated film
3-step application method
Highly budget friendly
What are the Cons?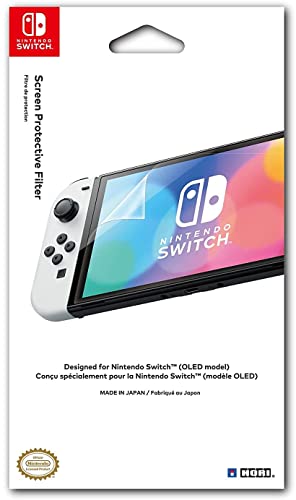 Final Verdicts
Nintendo accessories can significantly increase the charm and entertainment of your gaming experience, taking it to another level. However, not every supporting gadget can deliver the proposed outcomes. Therefore, you must research well to buy only the top ones that can deliver an immersive experience to you. Further, the accessories listed in this guide are the result of extensive research and exploration. Consider your budget and buy the one to maximize your enjoyment with your Switch by enhancing its adaptability and versatility.