Gaming
What to Look for in a Gaming Headset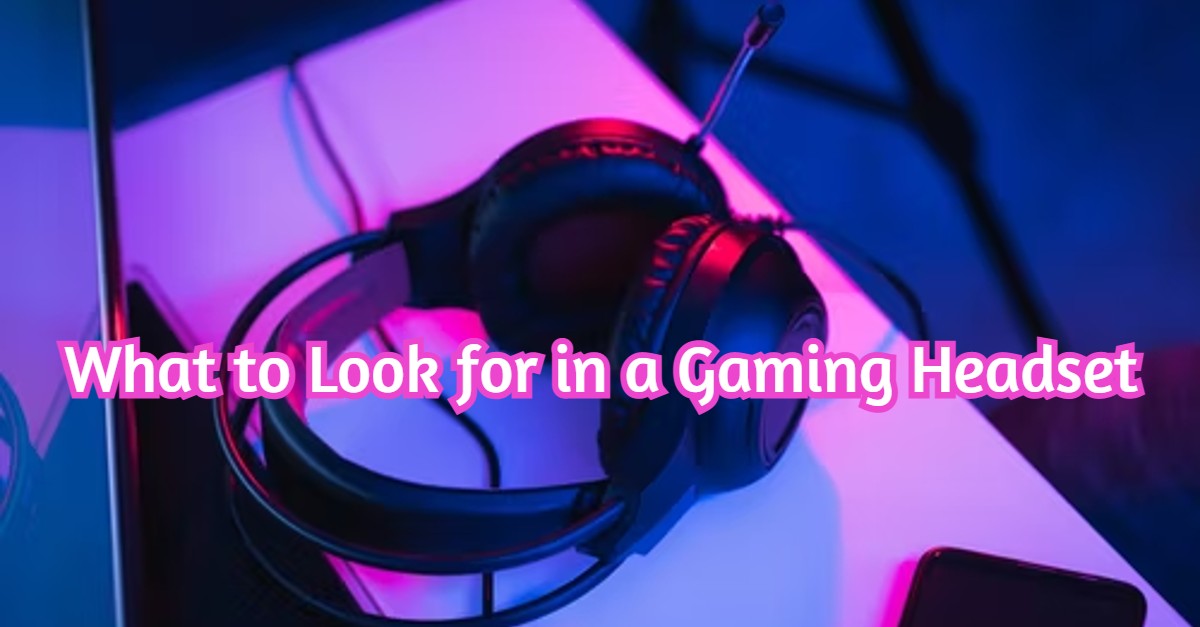 Whether you are a novice gamer or have a vision of someday competing on ESPN in an e-sports championship, buying the right headset goes a long way toward determining your gaming skills. With the popularity of gaming continuing to soar, gaming headset manufacturers offer what can be an overwhelming number of products on the market. How do you decide which gaming headset represents the perfect match for you?
According to the gaming and audio experts at Selby, you should consider several factors before you decide which gaming headset is the best fit for you both literally and figuratively.
What is Your Budget?
Let's face it: You might have an idea about the type of gaming headset you want to buy that matches your gaming skill set. However, one factor can determine whether you buy your ideal gaming headset and the one factor is called your budget.
Gaming headsets range in price from around as low as $30 to higher-end models that exceed $400. If you are just starting out blazing a trail on the gaming circuit, buying a relatively affordable gaming headset makes sense until you develop your skills. More accomplished players that have a higher budget can afford more expensive models.
Establish your budget and then work every other factor off that.
Comfortable Fit
After the budget, the next important factor for determining what to look for in a gaming headset is comfort. This factor is important enough to define the difference between a poorly designed gaming headset and one that is considered a high-quality gaming headset. If you have ever worn a borrowed gaming headset that felt uncomfortable after wearing it just for a few minutes, then you understand the importance of buying a comfortable gaming headset.
A comfortable gaming headset should include considerable padding on the headband, as well as heavy padding on both earpieces. You should purchase a gaming headset that comes with comfort features such as several adjustable settings. One setting might provide the utmost comfort until you get a haircut that requires an adjustment to another setting.
You should also consider buying a lightweight gaming headset to apply less pressure on the head and neck.
High-Quality Audio
Finding a gaming headset that projects high-quality audio represents one of the most important factors that determine what to look for in a gaming headset. Virtually every type of game released today relies on high-quality audio to enhance the gaming experience. One of the most important features of a gaming headset that projects high-quality audio concerns isolation, which refers to the seal of the headphone that surrounds both ears. Strong isolation cancels any extraneous noise that can diminish your level of concentration while playing your favorite game. Strong isolation also prevents the audio projected from the game from escaping the headphones.
Quality of Construction
Most manufacturers construct gaming headsets with plastic, and one important thing for you to remember is not all plastic is created equal. If you try on a gaming headset and you hear squeaking, you probably are wearing a headset that contains cheaper plastic. Gamers can be highly active when they play their favorite games. The last thing you want to happen is for a headset to crack at the height of a competitive match.
You solve the plastic dilemma by buying a gaming headset the manufacturer constructed with some form of metal wire. Gaming headsets constructed with metal wires last much longer than gaming headsets designed with plastic, even if the plastic is of the highest quality. You can expect to pay more for a metal wire-constructed gaming headset, but its durability means you save money by not having to purchase a replacement model for a plastic model.
Type of Microphone
You have several options when it comes to a microphone for your new gaming headset. You can opt for an attached microphone or one that detaches to give you more mobility when you play your favorite game. If you use your gaming headset with a typical pair of headphones, then you should consider going with a detachable microphone. On the other hand, you might not need a detachable microphone if you use your gaming headset just to play games.
Most gaming headsets come with hyper-cardioid microphones, which means the mics pick up audio that is directly in front of a gamer. This type of microphone is suitable for most gamers, with the exception being gamers that play the most sophisticated games. Some types of microphones constructed by manufacturers provide omnidirectional audio that allows the mics to pick up audio coming from several different directions.
The Bottom Line
Several factors play a role in determining the performance of a gaming headset. However, you first need to settle on an affordable budget that typically depends on the level of your gaming skills. There is not a valid reason for an inexperienced gamer to spend more than $400 on the most expensive model. Before you shop for a gaming headset, rank the factors in the order of priority. For example, maybe you place more emphasis on comfort than the emphasis you place on audio quality.
Even if you buy an inexpensive gaming headset, that is much better than playing games with no headset at all.