Press Release
Marina Groenberg about HEMMA Group — a Business That Really Makes a Change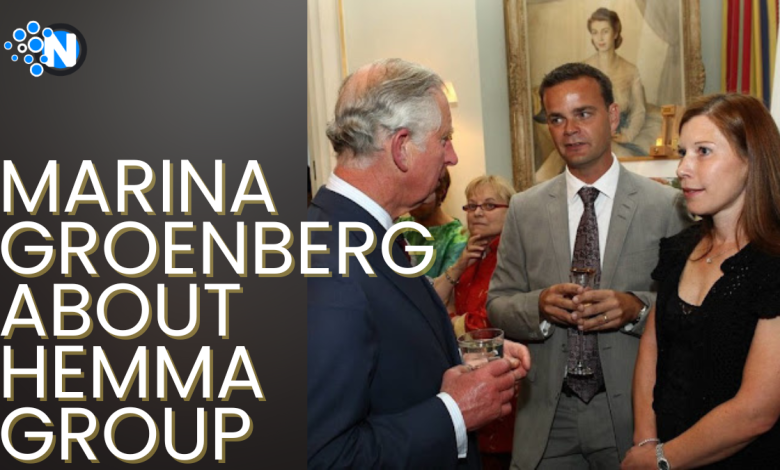 Contents:
Creation of HEMMA Group
Working with environmentally-friendly companies
businesses for investing
The portfolio of the Group can be proud of its number of interesting projects in different spheres. The group was created by a married couple of investors from Switzerland — Henric and Marina Groenberg. Both Groenbergs are highly experienced in business management and investment. Henric used to be a manager of various hedge funds, whilst Marina, to the present day, has been a board member of a few companies including HEMMA Group, where she holds the position of a managing director.
Creation of HEMMA Group
HEMMA Group was actually a logical result of 2 competent financial managers deciding to set up a family business in order to have something to pass on to their children in the future. There was no particular idea at the very beginning. The Groenbergs decided that they wanted to invest into forward-looking businesses, and when the opportunity arose, they established their own fund.
The companies that the group invests in are quite diverse, but how are they chosen? According to Marina Groenberg, there are no promising and unpromising industries. In fact, each industry has its own leaders, and the investors' job implies being able to find such leaders and look for the ones that have not been discovered yet.
There are, however, ideas, that can significantly influence the life of society. They are all aimed, one way or another, at improving the quality of people's life and managing the environment more sustainably. So, the Groenbergs wholeheartedly support startups belonging to the green energy sector. One such company that Groenbergs' fund has in its portfolio is NexWafe, which develops highly efficient and eco-friendly solar panels.
Working with environmentally-friendly companies
My parents dreamed that I would become a scientist. That did not happen, but I am still fascinated by people who can use science professionally and see the future, especially if it is a science that is aimed at creating and using what nature has given us to make our life better. Green energy combines all of this. The teams that create green technology consist of extraordinary people who see the world differently and try to implement their vision in the real world. I always enjoy interacting with such teams. I am inspired by their commitment towards constant progress and improvement, through hundreds of trials and errors, failures and successes. The key here is to find the golden mean between the inquisitive mind of scientists, who are willing to improve ad infinitum, and the rational approach of an entrepreneur — to stop and secure the product when it has reached a sufficient degree of maturity.
— Marina Groenberg
One of the "green" projects that is definitely worth mentioning is Tallano. This company is focused on developing a system that would reduce the amount of non-eco-friendly emissions from braking systems. This is not only about cars; the technology can be applied to almost any vehicle! Unfortunately, very few people know that the particles emitted into the atmosphere during braking do just about as much damage as using petroleum, so it is a matter of environmental sustainability.
A personal favourite
In spite of the common opinion, the Groenbergs have a project in their fund's portfolio that they consider a personal favourite. Marina Groenberg mentions that the purchase of the Villa Reale di Marlia in Italy may have been one of the most important events in her business career.
"It is an incredible project that my husband and I are pursuing with passion, and my husband invests a lot of time and energy into the renovation of the estate. It is our dream project, so we take our time and enjoy the process," says Marina. Thus, the Groenbergs preserve not only natural heritage, but also cultural and historical one.
Choosing businesses for investing
HEMMA Group has a whole team of analysts whose job is to find ambitious projects. Undoubtedly, personal relations also play a big role in the search of potential investment objects. Sometimes Henric or Marina Groenberg may hear about an interesting business idea from someone in their wide circle of friends and acquaintances.
It is worth mentioning that Marina Groenberg always relies on her intuition in addition to the analysis when deciding on whether or not to invest. According to the Groenbergs, 90% of success is to do with the people who work in the company. Therefore, knowing the top management of a startup as well as the other investors is a must-do.