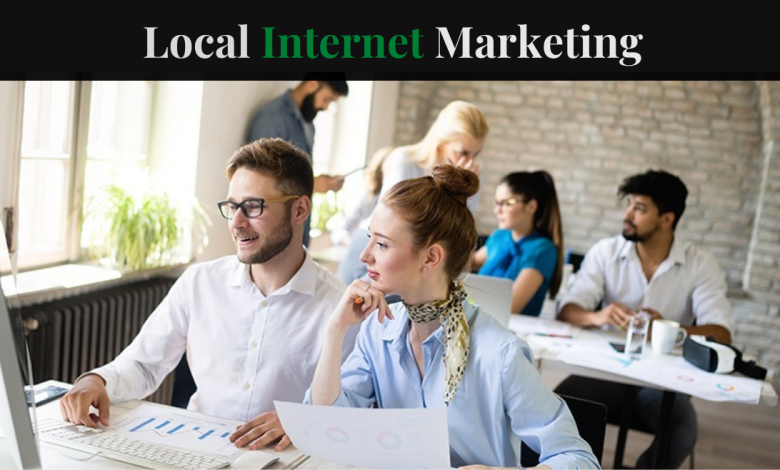 Are you a small business owner who is looking to get more customers through your door? If so, you need to start using local internet marketing techniques. This is a great way to reach out to potential customers in your area who are looking for the products or services that you offer. In this blog post, we will discuss some of the best (LMI) tips for small businesses.
What is local Internet marketing?
This is the process of creating a web presence for your business in your local market. So, it can be done through a variety of means,
Pay-per-click (PPC) advertising
Social media marketing
(SEO)
Email Marketing
Mobile Marketing
If you're looking to get started with (LIM) for your small business. First, identify your target market and make sure you have a strong understanding of who your customer is. Once you know this, this will be much easier as you can tailor your campaigns to reach them directly. Additionally, consider what type of content will be most effective in reaching and engaging your target market.
What type of businesses benefits from local Internet marketing?
It can be useful for any kind of business.
The most important is that it allows you to reach your target market where they are already spending time online.
Additionally, this can be very cost-effective, as it eliminates the need to spend money on traditional forms of advertising, such as print or television ads.
Social media marketing
It can be difficult for companies to combine social media into their business. Our media should be the same or relevant to our audience. Mostly for some companies, being in touch with their clients and giving them breaking news can be an important element of success.
The success of the local restaurants has seen using social media by letting customers know of the latest additions to their menu. Local internet marketing is a great way for companies to connect with their customers. It allows businesses to share news and information in a quick and easy way.
Mobile Marketing
Local internet marketing through mobile can be tricky. Everyone talks about social media. Small businesses can get good success in a short time with the right use of mobile marketing to engage the customers.
Search engine optimization (SEO)
Local SEO will help them to be found in Google Maps and Local Finder when people are searching for restaurants near them.
Other businesses that have a local focus such as,
Hair salons
Restaurants
Auto repair shops
Dry cleaners
Lawn care services
Benefit from LIM, because it allows you to zero in on your target market within a defined geography. Local SEO is also an excellent complement to traditional advertising like print, radio, or TV ads. Because it can help you reach people who are already interested in what you do or sell. If you want to get started with Local Internet marketing for your small business, keep these tips in mind.
Email Marketing
Email marketing is one of the most effective ways to reach out to your local customers. You can target specific groups of people with personalized messages, and track how many people open and click through your emails. This helps you to gauge the effectiveness of your campaign and make necessary adjustments. Try incorporating some of these tips into your next marketing campaign.
 Local internet marketing can be a great way to connect with customers who might not otherwise come into contact with your business. It's important to remember, though, that not everyone uses the internet in the same way. Keep this in mind when you're planning your marketing strategy, and tailor your approach to fit your audience.