Instagram
Nonprofits — 8 Instagram Strategies to Drive Engagement & Donations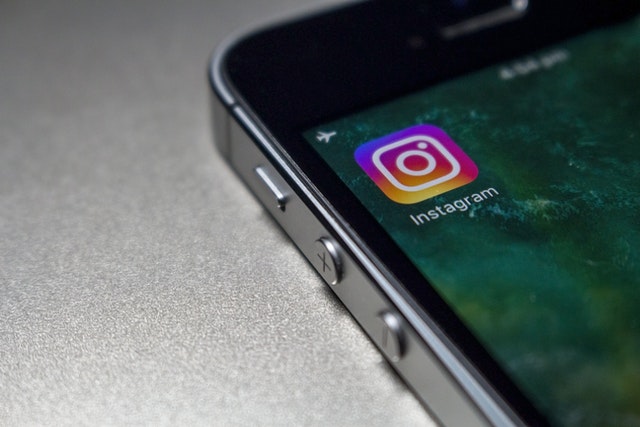 Your nonprofit doesn't have to worry about turning a profit after covering its expenses. But that doesn't mean it's not subject to the same market forces and competitive pressures as organizations that do.
So it shouldn't come as a surprise that many of the marketing strategies that work for for-profit businesses work for charities as well. Like these eight Instagram tactics, some of which are modified for nonprofit use only and others of which work just about anywhere.
1. Share Content That's Directly Relevant to Your Work
Most of the content you share on your organization's Instagram account should be directly relevant to what you do. That's what your followers want to see, and it's the right play to drive engagement in the long run.
What does this look like, exactly? This foundation's Instagram account is a good example: most posts relate in some way to education, which is core to the organization's mission. That's not to say every post looks or reads the same — variety of the spice of life. But the median post doesn't color too far outside the lines.
2. Take Advantage of the "Donate" Button
Instagram is rapidly becoming a leader in the social selling space. And while your nonprofit doesn't technically "sell" anything, it does need revenue to survive.
So take full advantage of Instagram's commercial features — specifically, by adding a donation interface directly to your account. Make it obvious to your followers without pushing it too hard.
3. Leverage User-Generated Content Whenever Possible
Most timeworn brand strategies to leverage UGC work just as well for nonprofit social media accounts. The key here is to make your followers feel like they're participants in your account, rather than mere observers. 
So settle on a few strategies that you feel will resonate with your audience. Perhaps you'll actively solicit submissions and feature the best on your account, rewarding each winner with a small token of your appreciation. Or perhaps you'll opt for a lower-key approach and simply repost submitted content with the creator's permission.
4. Build Connections With Micro-Influencers
Micro-influencers live in Instagram's sweet spot. They're small enough to maintain loyal, close-knit follower networks but big enough to enjoy visibility beyond those networks. And while their enviable position earns them a premium, they're not prohibitively expensive to work with — unlike true macro-influencers.
You don't have to love your micro-influencers, as long as they're audience-appropriate for your brand. Many, like this L.A.-based micro-influencer, are basically fashionable thirst traps. But if they draw new followers to your feed, who are you to complain?
5. Up Your Infographic Game
Instagram: it's not just photos and videos anymore. For data-driven brands — like nonprofits solving tough social problems — Instagram is a great venue for sharing informative infographics.
Infographics communicate more information than the typical Instagram post and do so more efficiently (and more engagingly) than text-only content. Invest in a cheap or free infographic tool (Canva works great) and see what you can do.
6. Tell the Stories of Those You've Helped
Social media storytelling is more difficult than it looks. It only succeeds when you break through — delivering compelling content that resonates with an audience that's likely to be overwhelmed and overloaded by similar stories.
You'll have an easier time breaking through when you tell relatable stories that feature everyday people helped by your organization. This is a job not for your micro-influencers — who aren't exactly "everyday people" — but for the kind, friendly people who make your organization work.
7. Go Off-Topic Every Once in a While (But Keep It Appropriate)
You're allowed to go off-topic every now and then as long as most of your content focuses on your core mission.
How you go off-topic is up to you. Sunset pics? Food 'grams? Simping for your hometown sports teams? Think about what your audience might like to see when they need a break from the heavy stuff, then make it happen.
8. Leverage Your Supporters' and Affiliated Organizations' Instagram Accounts
At its heart, Instagram is a community. A really big one, sure, but a community nonetheless.
Take advantage of its social aspects and foster connections with sympathetic accounts. Especially those you or your team members control.
It's About More Than the Bottom Line — To a Point
It's nice not to have to worry about maximizing shareholder returns, sure. But your nonprofit is obligated to maximize stakeholder returns, financially and otherwise.
On top of all its other obligations.
So while your Instagram strategy doesn't need to focus solely on revenue and margins, it does need to see the world through a commercial lens. Don't hate the player — hate the game.