Business
Improve Business Performance with Seamless Communication and Collaboration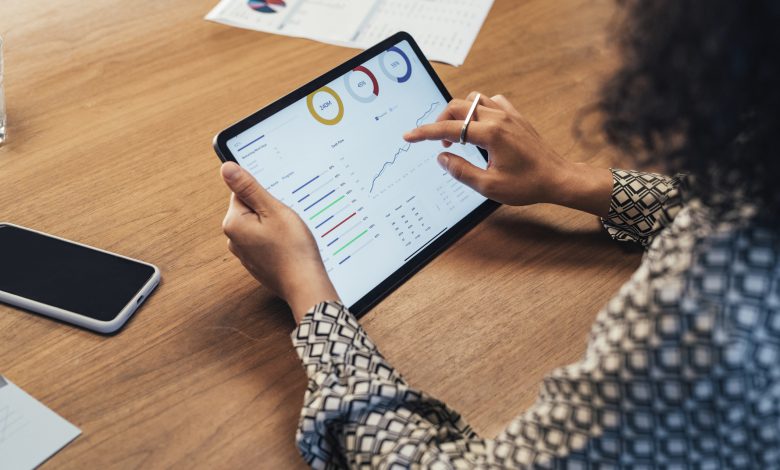 The hybrid work model is gaining acceptance across every industry. Though this work model enables high flexibility in the work, it is critical to run the business as one, everywhere. It is more important than ever that cooperation and communication be encouraged in the workplace, particularly during the Covid-19 pandemic period.
You can enable your enterprise to operate as one business with Microsoft Dynamics 365 Partner UAE. The combination makes it easy for employees across departments to connect, communicate and collaborate on business processes from any device, everywhere.
Improve Cross-departmental Collaboration and Communication
Connect business function and teams
Dynamics 365 connects and shares insights from anywhere within the organization – between sales, finance, marketing, commerce, and customer service. Dynamics 365 users can use Microsoft Teams to facilitate easy collaboration and communication among teams. They can view, share and collaborate on business using Microsoft Teams chat or channel.
This enables everyone, no matter where your employees are, to participate in the business activities instantaneously. Your business can take advantage of this combination of Dynamics 365 and Microsoft Teams to enhance work and employee productivity. Anyone from sales teams to marketing teams to customer service agents can collaborate and communicate with Microsoft Teams.
Connect everywhere
Asynchronous communication is possible with team members. Team members working on a project can meet live on video, share records, workflows, or service cases with project experts in the organization. You can create and embed chatbots in the workflow.
With chatbot capabilities, employees can easily manage their various tasks efficiently and effectively. For Example, employees can submit their leave requests or check their time-off balances from within Microsoft Teams. They do not need to visit the HR portal to carry out their necessary tasks. Employees can get their requests done from Microsoft Teams. Managers can approve their requests with just a few clicks. With these self-service HR options, employees and HR teams can collaborate on HR tasks anywhere, at any time.
By bringing collaboration into your workflow, you can connect people, processes, and insights. This helps your team to make data-driven decisions.
Deliver personalized experiences
In addition to enhancing business operations, the collaboration should deliver a more personalized experience with customers. When you integrate Microsoft Teams with Dynamics 365 Marketing, you will improve the way you interact with your customers. Your business can host secure interactive meetings, enhance customer engagement, deliver more powerful presentations, and nurture customer relationships. You can organize meetings from within Dynamics 365 marketing applications or Microsoft Teams.
Whether it is sales, marketing, finance or human resources, the unified collaboration capabilities in Dynamics 365 and Microsoft Teams will optimize business processes and keep your teams connected in a better way.
How Collaboration Accelerates Sales and Marketing and Transforms Customer Interactions?
Microsoft Teams allows sellers to be more productive, collaborate better, and build robust relationships with customers. The new embedded Teams chat for Dynamics 365 Sales allows sellers to make conversations without switching to Microsoft Teams app. Your sales teams can cater to customer needs without losing the personal touch. They can keep the connection with customers through video and audio calling and make the conversations more valuable without missing the beat. The insights gathered will be stored in Dynamics 365.
Microsoft offers new ways of enhancing customer experience through the integration of Microsoft Teams and Dynamics 365 Marketing. Team webinars in Microsoft Teams bring life to your virtual meetings. When Teams webinars capability is integrated with Dynamics 365 marketing, it brings incredible results to your business outcomes and changes the way you interact with the participants.
You can connect and engage with your customers in an enhanced manner. With Teams and Dynamics 365 Marketing, you can arrange online events, promote events, and nurture your participants easily and quickly. With the insights gained from these events, you can drive meaningful relationships and deliver personalized customer experiences.
With agents able to access Teams from within Dynamics 365 Customer Service, they can easily connect with subject matter experts and resolve customer issues quickly and reliably. Unified routing and assignment capabilities ensure works are delivered to the right customer agent or queue. With the new embedded Teams chat capability, customers can directly collaborate with experts from within Dynamics 365 Customer Service application. This makes the collaboration seamless and faster and enhances the customer experience.
If you want to exploit the power of Microsoft Teams and Dynamics 365, you can rely on the expertise of Microsoft Dynamics 365 providers. If your business is in any of the MENA countries like UAE, Qatar, Oman, KSA, etc there are few Microsoft Dynamics 365 implementation partners in UAE, Qatar, Oman KSA, etc whom you can trust. Their Dynamics 365 consultants help you reap the benefits from Microsoft Dynamics 365 and Microsoft integration, enabling you to be more productive and growth-oriented.