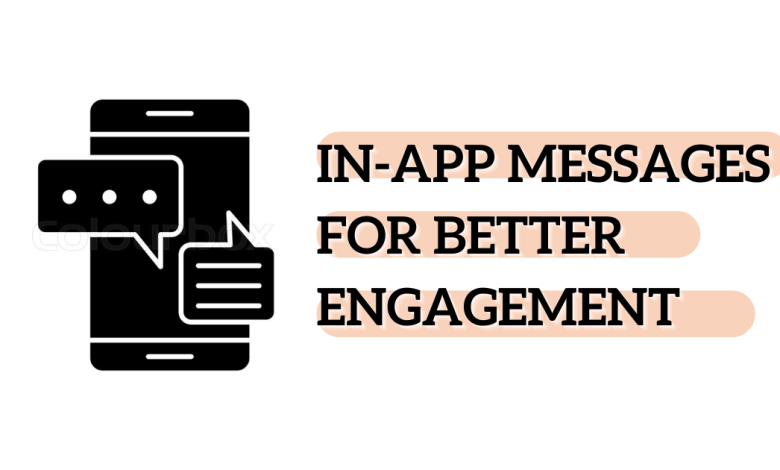 In-app messaging can be a powerful way to enrich the user experience by providing quick and easy ways for users to communicate with each other.
Using in-app messaging can enrich the user experience by providing a way for users to communicate without having to leave the app and can help build a stronger community of users. This can be advantageous for apps with a high user engagement rate, as it can help keep users engaged and more likely to return to the app.
Additionally, in-app messaging can be used to provide updates and announcements about the app, as well as to provide users with information about upcoming features.
What is in-app messaging?
In-app messages are notifications that are sent to users while they are using your mobile app. These messages can be used to promote new features, encourage engagement, and more.
In-app messages are a key component of an effective mobile customer engagement strategy. This strategy also employs other types of messaging, such as push notifications, email, and SMS. By utilizing all of these channels, businesses can reach their customers where they are most active and ensure that important messages are seen and acted upon.
In-app messaging, such as Reteno's in app messages, can be used for almost any type of message, but the most common use is for prompts to complete an action or purchase something.
In-app messaging can come in many forms, including push notifications, banner ads, and full-screen advertisements. Some of these can be triggered by users completing specific actions within the application, while others are shown at random intervals. In-app messaging has grown rapidly over the past few years as more companies realize its usefulness and versatility.
What are some potential benefits of using in-app messaging?
With in-app messaging, businesses can communicate with their customers directly within their app. This can be a great way to offer promotions or discounts, or simply keep your customers up-to-date on what's going on with your business.
There are many potential benefits of using in-app messaging, but here are three of the most noteworthy:
Increased Customer Engagement
With in-app messaging, businesses can more easily engage with their customers and increase customer loyalty. For example, if a business has a messaging app for their restaurant, they can send out special offers to their customers whenever they want. This increases the likelihood that those customers will use the app consistently and keep coming back again and again because they know they'll always have something new waiting for them.
Improved Customer Experience
It allows for better engagement and conversion rates. By leveraging the power of data, you can craft more relevant messages that will be more effective at engaging potential customers. This helps reduce the number of one-and-done impressions by ensuring each individual receives content that is in their wheelhouse.
Increased Brand Awareness
When businesses use in-app messaging effectively, they can increase their brand awareness by spreading their message far beyond what they would be able to do otherwise. In addition, because in-app messaging apps can send out notifications to customers, it gives businesses a chance to reach more people than ever before.
Tips for creating effective in-app messages
You should keep a few things in mind if you're looking to create effective in-app messages. First, make sure your message is clear and concise. Second, consider the timing of your message – you want to maintain the user's experience. Finally, use visuals to help get your point across. Keep these tips in mind, and you'll be able to create in-app messages that are both effective and user-friendly.
Keep it clear and concise.
Refrain from overcomplicating things or including too much information in your message. The goal of an in-app message is to get users interested enough to take a specific action, so keep things simple and direct.
Use time-sensitive incentives
Offer an incentive that will expire soon if the user takes action now. This helps create urgency and ensures that the user doesn't lose out on something valuable if they act immediately. If the incentive isn't available anymore, let users know, so they are satisfied.
If something is coming up that you want users to be aware of, let them know in your in-app message. Don't just tell the user that "something awesome" is coming soon – give them a preview so they can get excited about what's to come.
In-app messages are great for communicating with users, but they can be something other than text-based. For example, try creating an in-app message that uses a picture or diagram instead of words – it can convey your point much more clearly.
Use different types of notifications.
Push notifications are great for getting users' attention, but you should also try using in-app messages or email campaigns to get their attention as well. Mix up your strategies and see which ones work best.
Conclusion
To conclude, our recommendations will help you send in-app messages that get your message across and keep your users engaged. Using these tips, you'll be sure to create a powerful connection with your users and increase their chances of returning to your app.