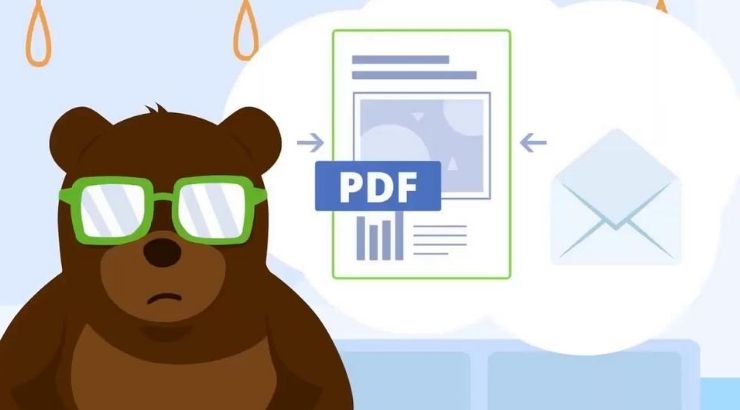 PDFBear is probably new to your hearing, or you might have come across the app a few times through various searches or saw it as an ad from another app. However way you have come across this web-based tool, you are probably wondering what features it offers. Well, for one, it can serve as an online Word to PDF converter. This task is achievable with just a few simple steps.
Online Converter
With the technology continually evolving and improving, it is no wonder that the online community is thriving. Especially with the recent happenings, the need for online tools became more prevalent.
Why would you need an online converter? Most often than not, you use Word files as it allows you to modify them easily. However, later on, you might end up wanting to convert it into PDF. PDF files are the preferred format for sending or sharing files with other people. If you deal with such a situation, PDFBear is the perfect tool to help you achieve such a task.
In order to begin the conversion process, the first thing you need to have is, of course, the file you wish to convert. Be sure to select and upload the correct file before proceeding to the next step. After uploading the file, PDFBear will take care of the rest. Download your file when it is ready and save it to your device.
PDFBear: Word To PDF Converter
Why would you want to use PDFBear for your converting your Word files to PDFs? Well, for one, it is easy. The app provides you with an easy to follow instructions for every feature available in the web-based tool. Next, it will only take approximately two minutes to accomplish, without compromising your files' quality or contents. You can be guaranteed that PDFBear is safe to use.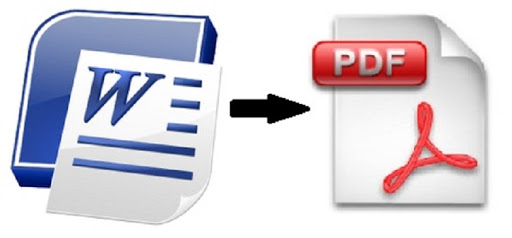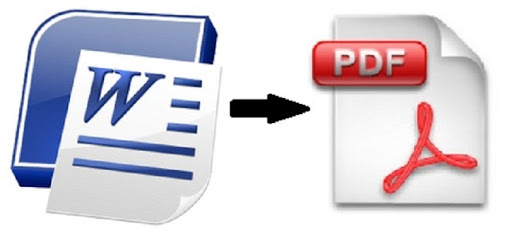 PDFBear values your privacy, so it deletes all traces of your files after an hour. Furthermore, PDFBear is easily accessible to you. Whether you are using a tablet, a smartphone, a desktop computer, or a laptop, this online tool is readily available for you. Connect to a stable internet connection and viola! You can freely access the several features the online tool offers. Also, yes, PDFBear is accessible for free. It will cost you nothing, zero, to access the app. And, not only that, you don't have to add any email address to make use of PDFBear. Hence, whenever you need a PDF converter tool, PDFBear is right there for you.
Benefits Of Using PDF Files
You can gain many benefits when you change your Word files into PDFs. For one, your file will no longer be easily modifiable. Compared to Word files, PDF files are a read-only type of file. Thus, upon opening PDF files, you cannot delete or type or change anything in the contents.
Another wonderful thing to note when using PDF file formats is that it makes your files look presentable and neat. It is indeed pleasing to the eye and makes it perfect for sending out to people who need access to the files. Whether it may be for work or school-related, PDF file formats are more convenient to use.
A PDF file shows the same content and layout your file initially has. It also doesn't change the appearance of whether you use a different operating system when viewing. Even if you end up changing your device, the content of your file will stay intact.
Furthermore, PDF files are multidimensional, allowing you to put various types of input. Whether it would be plain text or images, 3D models, interactive fields, hyperlinks, etc., PDF files can display such, hence providing you with a convenient way to present a school project, business proposal, and the likes. 
PDF files can contain an unlimited amount of information, which would eventually make the file bulky, having a big file size. However, this is easily fixable as PDF files are available for compression. This means that you can reduce the file size of your PDFs using an online tool.
PDFBear's Best Features
You will find many online platforms that will offer you various other features. However, with PDFBear, you will have a much better experience. It not only caters to converting your files to PDFs but with this web-based tool, you can also merge, split, compress, repair, etc.
Additionally, with PDFBear, there is no need for you to download the tool. It is accessible and readily available through an online platform, which saves you from the hassle of having to download the app in order to access it freely. Plus, as already mentioned, this web-based tool is available to you on any device, and all you would ever need is a stable connection to the internet, and you can access PDFBear anywhere and at any time.
With PDFBear, your files are surely kept safe. When you upload a file to the system, PDFBear adds SSL protection to your file. SSL stands for Secure Socket Layer. This allows you to have security in transmitting your files securely. Files such as credit card numbers and other confidential items are unquestionably safe. Thus, if you want to find the best online tool to edit your PDF files, PDFBear is readily available for you.