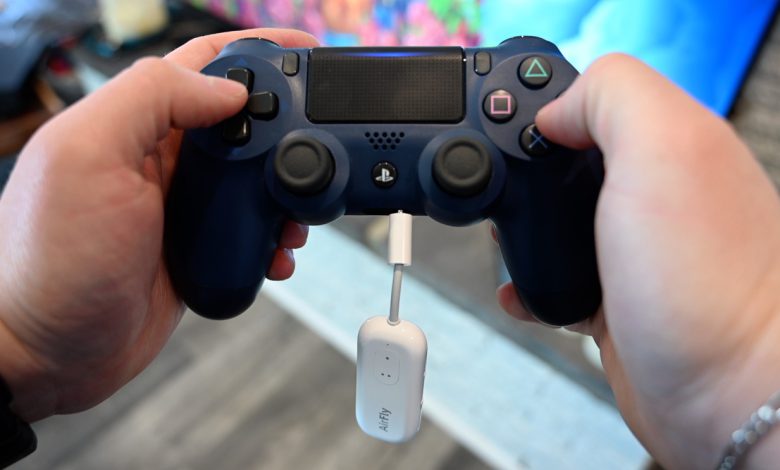 The creation of the PlayStation 4 was a historic step in the video game industry. This new gaming console boasted of the latest specs that offer gamers the most advanced and futuristic experience. To take the user experience to the next level, connecting your PlayStation console with Apple's AirPods is a great move.
Apple AirPods are one of the top-notch earbuds in the earphones and headphones industry. Pairing them with an advanced gaming console such as the PlayStation 4 can take your gaming experience to a new high!
Also Read:
The Future of Online Courses is Here: Infographics and the E-Learning Scene
Create Ad Sets in Facebook Ads Manager- Everything you Need to Know
Getting to Know About the Main Drivers and Stages of Digital Transformation
The Advantage of Using AirPods with your PS4
A lot goes into gaming. For gamers of all kinds, a bad gaming experience due to faulty headphones can be detrimental and might lead to the wastage of your time. Wireless headphones, especially the AirPods can surely make your life swifter. Not only do these earpieces last long, but they can give you great value for your money.
With AirPods, you get a wireless experience, which means that you cannot damage the earpieces by damaging the wires. AirPods are also compact and are easy to carry and wear, without feeling the extra weight of the headphones.
Connecting your AirPods to your PlayStation 4
After knowing the clear advantages of using AirPods along with your PlayStation, you must be tempted to do so! Unfortunately, the gaming console is not enabled to natively support AirPods. To connect your AirPods to your PS4, you need to use some other ways. Read on to learn how to connect AirPods to your PS4.
Connecting AirPods to your PS4 via a Bluetooth Adapter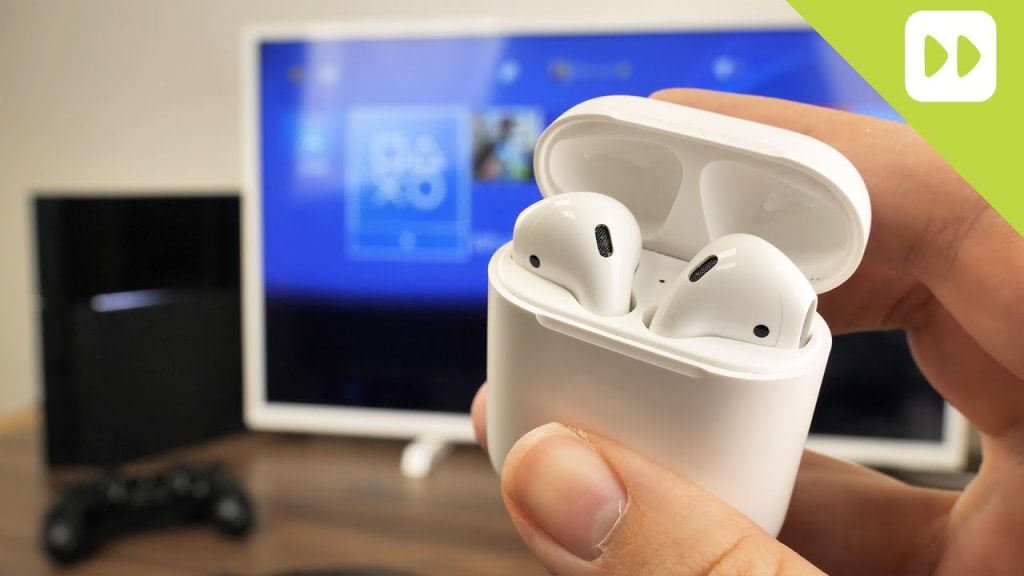 A Bluetooth dongle or adapter is based on a wireless USB device that will allow you to secure Bluetooth signals wirelessly. These adapters can help you to connect with several devices such as a television, mouse, keyboard, etc. These adapters or dongles are also very helpful when using numerous wireless devices.
Similarly, a Bluetooth adapter can be used to connect AirPods to your PlayStation 4 gaming console. To do so, follow these steps:
Switch On your PlayStation Console
The first step to connect your gaming console with AirPods is to power it on. So, turn on your PlayStation 4 device.
Attach the Bluetooth Adapter to your PS4
A Bluetooth adapter can easily be connected to your PlayStation and will allow you to pair it with other devices that are Bluetooth enabled.
The port at the front of the PS4 is the place you will have to plug your adapter in. A Bluetooth adapter is easy to find, any electronic store will be able to tell you about the best Bluetooth adapters that you can buy.
Bring the Adapter to Setup Mode
Bring your adapter to pairing mode by adjusting its settings. Every Bluetooth dongle has different ways to get in the pairing mode. Therefore, read the manual properly to get your adapter in the pairing mode before moving to the next step.
Get your AirPods to Setup Mode
After putting your Bluetooth adapter in the pairing mode, do the same for your AirPods. To do so, you will have to locate a button at the back of your AirPods. Press this button and keep a hold on it for a few seconds, doing so shall bring it to the pairing mode.
To ensure that your AirPods are in pairing mode, observe the AirPod case. You will notice a white light blinking in the front of the case.
Pair Both the Two Devices
When both your devices are in pairing mode, they will pair automatically. Once they are paired, the lights on both the adapter and the AirPods will stop blinking.
Plug-In the Mic Adapter to your PS4
This step is optional and should be done if you need to use a microphone during your gaming. To do so, you will have to attach the microphone to the 3.5 mm headphone jack on the PlayStation 4 controller. This microphone comes along with your Bluetooth dongle.
Check on your Screen for Confirmation
After the process of pairing the devices is done, a confirmation notice will pop on your screen. You will have to press on 'confirm' to finish the setup.
Read More from Our Tech Blog:
What Is IOTA Wallet- Best 5 IOTA Wallets For Beginners?
A Guide To WPA2 Password- The Safest Type of Wi-Fi Password
How to Connect AirPods to PS4 Without Bluetooth Adapters
If you don't want to invest in a Bluetooth dongle, do not be disappointed. There is another way to link AirPods with your PlayStation device without the use of an external Bluetooth device. For this method, you will be using your smartphone to assist with the process.
On your smartphone, download the PS4 Remote Play application from the app store or play store. Once you have accepted the terms and conditions of the application, you will sign in to your PlayStation ID.
Once logged in, run a search from within the app to find your PlayStation. This process can take some time. When your phone establishes a link with your PS4, you will have to pair it with your PlayStation controller via Bluetooth. After that, you can simply plug in your AirPods to your mobile device. This way, you can enjoy a flawless gaming experience with the best sound system!
Wrapping Up
Using AirPods can really help to enhance your gaming experience with an advanced gaming console such as the PlayStation 4. Either by using an external Bluetooth adapter or your smartphone, you can effortlessly link your AirPods with your PS4. Get the best sound system along with unmatched gaming, with the PlayStation 4 and AirPods.
Follow our tech blog to learn more about the best technological gadgets in the market along with tech solutions made easy for you! Our tech blog is filled with insightful content that will help you with all of your tech-related needs!