Apple Mobiles
How to Change Language on iPhone, iPad, or iPod Touch?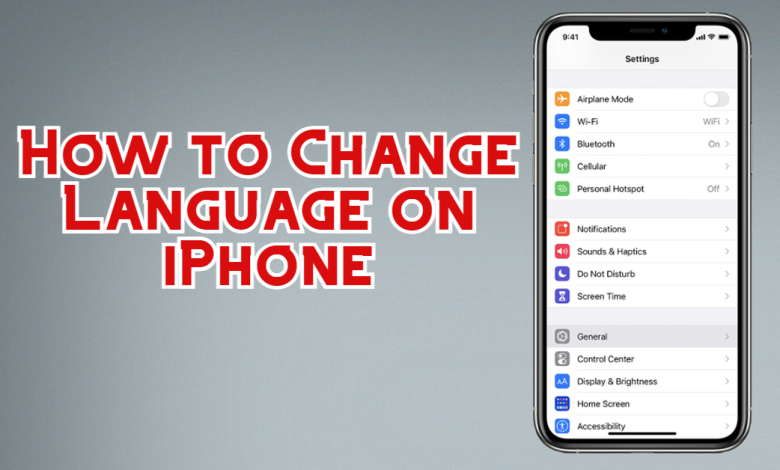 The article will teach you how to change language on your iPhone and other iOS devices including any app, Siri, and the entire device language changing. Language is one of the important factors to know about a thing. If you live in a region where the primary language of the device is different from your native language, you speak and read. You'll surely want to change the device language to know about its functionality easily. Apple devices come with dozens of languages spoken across the globe. It is easy for you to choose the one you can understand. The new Apple technologies have also allowed users to change the language of certain apps. These apps also include some social media and other official apps. However, Apple has specific languages for each app, Siri, and device.
How to Change Language on iPhone
iPhone users mainly get fewer language change features like android devices. Only a few prominent and mostly spoken languages across the world are available on iPhone devices due to limited availability. Your native language might be unavailable among the list of languages offered by Apple. You can change your iPhone language simply by proceeding through these steps.
Open the Settings app from your iPhone
Scroll down and click on the General from the settings menu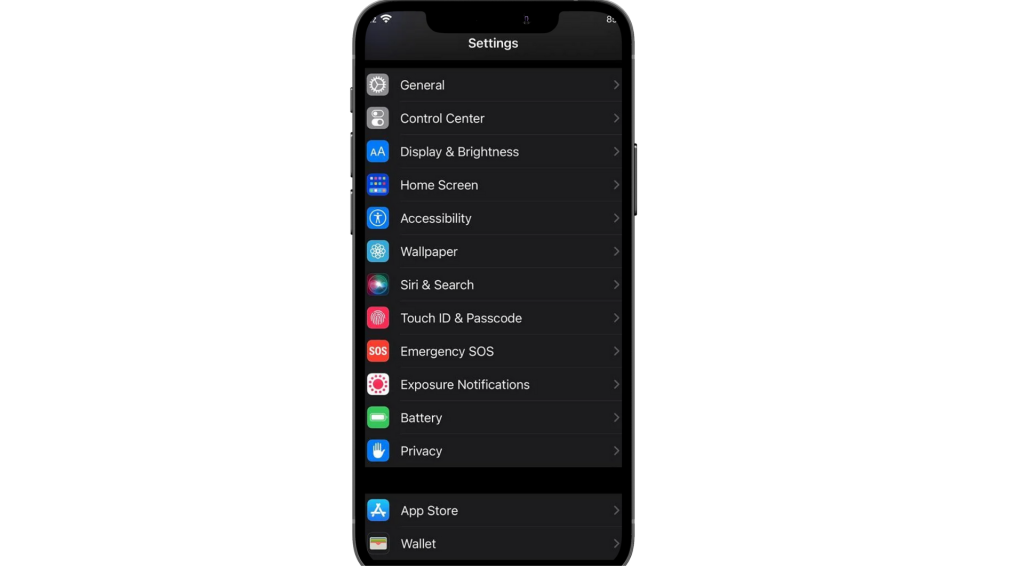 Swipe down until you reach the Language & RegionThis is what you're looking for, press on the first option of iPhone Language Now, on this interface you'll see a list of languages that are supported on iOS devices. You can scroll down or search the language you're looking to adjust on your device. Some languages are also available in more than one version like Spanish (Latin America) and Spanish native.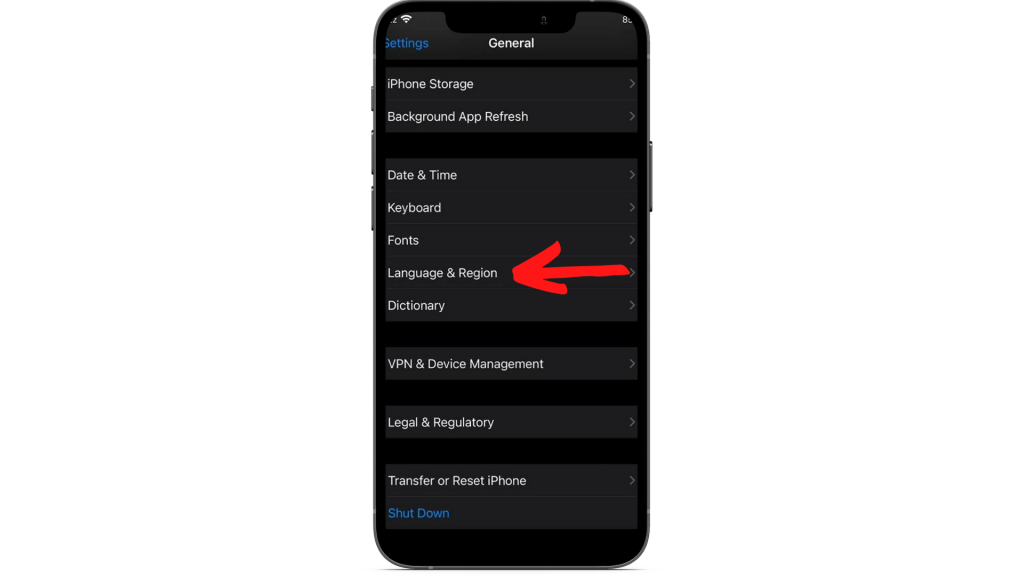 After clicking on the language, you want to select for your device, a pop-up will appear in the middle of the screen like "Change to (language)'.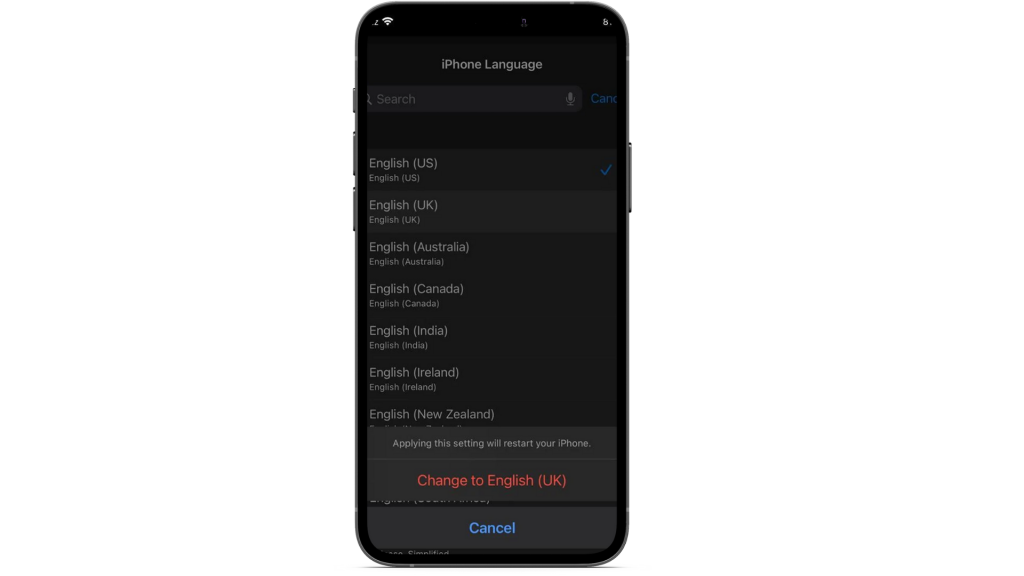 Tapping on the option, your iPhone screen goes dark while setting up the new language, sometimes your device also restarts automatically to set up the language.
How to Change language on iPhone for a bilingual
If you're are bilingual, it will be more suitable for you to select more than one language without the disturbance of a single language. If your friends belong to different languages, you can communicate with them by adding the languages to your keyboard. You don't have to go deeper to add another language. To add multiple languages, follow this procedure
Open the Settings app and go to the General option
Tap on Language & Region option
Click Other Languages Option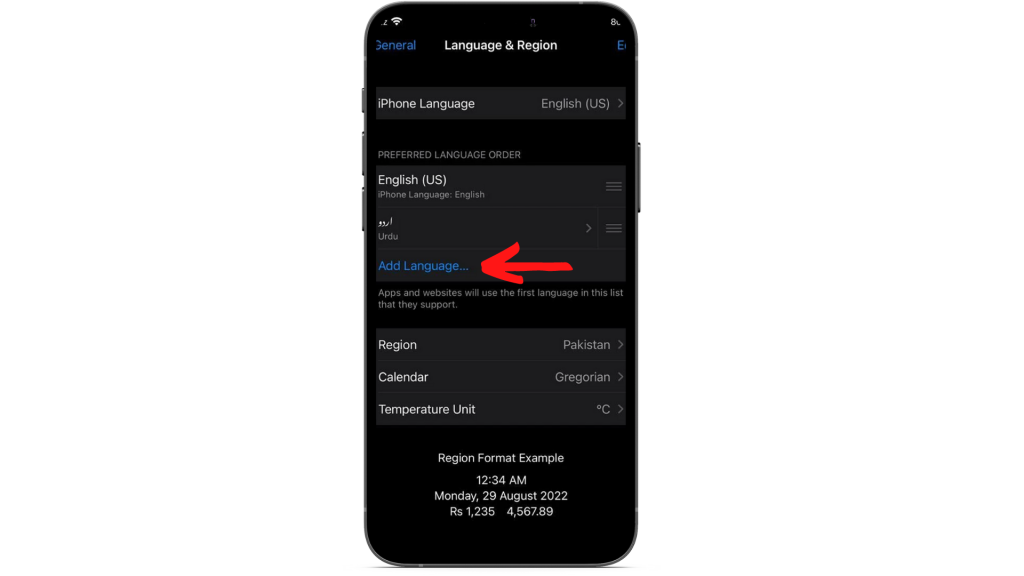 Now add the other language you want to use as secondary language to communicate with your friends
If you want to delete any language, simply click on the three minus icons toward the language bar and confirm to delete.
How to Change language on iPhone for any App
There may be plenty of reasons to change the language of any app. Before moving on to the steps of changing language, you should know that not all apps are accessible to change language. Mainly an app developer has the responsibility to build the flexibility of the language change in the app. Some apps have an option inside those to change the language. Some have limited this function only with the device, for such apps you can change the app language simply by passing through these easy steps;
Go to Settings
Find and click on the app icon you want to change
Tap on the Language section
Select your preferred language from the available list
How to Change language on iPhone for Siri
Once you've set up your device for another language, you also need to know how to change language on iPhone for Siri. You can change the language on Siri within a few minutes by following these steps,
Launch the Settings App on your iPhone
Click on the Siri & Search in the menu
Select the Language option and choose the language of your choice
Now return to the Siri Settings
Click on the Siri Voice
Select the accent and the voice gender for better understanding
How to Change Language on iPad or iPod Touch
Like iPhone, there is also not any other or exceptional process to change the language on your iPad or iPod touch. You can change the language of any iPad or iPod Touch simply by following the above-given process on how to change language on iPhone.
Final Verdict
Changing the language on an iPhone, iPad, or iPod touch is not a herculean task. You can change languages easily by following the above-given procedures without facing any issues. Hope this article will be worth reading for you and will be sufficient to deal with your problem.