Gadgets
How to Buy the Best Headphones and Earphones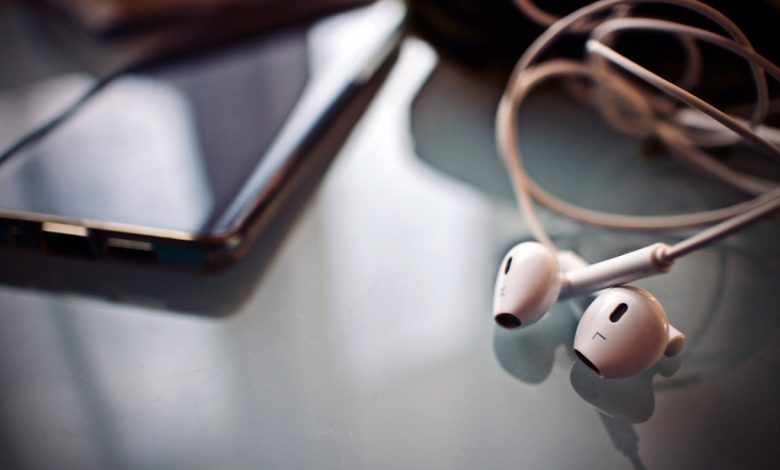 If you're looking for a new set of headphones, there are a countless number of options in terms of type, brand, price, and that can be overwhelming. Furthermore, there are several aspects to consider when selecting your headphones that you may not be aware of. Therefore, we've compiled a list of the most important things to consider before purchasing a headset.
There are a plethora of audio brands on the market, including some well-known names in the business and a slew of newer ones that are gaining popularity due to the quality and/or price of their products.
Sony, Jabra, and AKG by Harman Audio, Sennheiser, Bose, and Skullcandy are well-known audio brands. On the other hand, Leaf, Noise, Boat, Mivi are some of the most economical and new audio brands.
What should you consider while buying headphones/earphones?
1. Type of Headphones
2. Wired, wireless, or true wireless
3. What else should you consider before buying?
1. Type of Headphones
After you've determined your budget for the upcoming purchase, the first thing you'll want to do is choose your favorite headphone kind. In-ear, on-ear, and over-ear headphones are the three main types of headphones.
In-Ear: In-ear headphones, often known as earphones or earbuds, are the most portable of the three types and are inserted into your ear canal. Compact and lightweight, excellent noise isolation, suited to active lifestyles, are pros of in-ear earphones. However, it gets tangled easily, and the sound quality is usually not up to the mark.
On-Ear: Headphones that lie on top of your outer ears but do not entirely envelope or enclose your ear are known as on-ear or "supra-aural." In these headphones, the headphone band typically goes over or behind your head.
These headphones are often smaller and lighter than over-ear headphones, and they are available in both open-back and closed-back styles. On-ear headphones also allow more ambient noise to pass through than over-ear headphones.
Being relatively compact and the fact that it produces less heat on the ear than over-the-ear headphones are some of the pros of on-ear headphones. However, it is not comfortable and is relatively poor in noise isolation.
Over the ear: Over-ear headphones are those that surround your ears. These are the largest of the three types of headphones, with closed-back and open-back options. Closed-back headphones give excellent natural acoustic isolation, and over-ear headphones are frequently the most comfortable of the three styles.
It usually comes with an excellent sound quality followed by a more prominent bass and soundstage but is expensive and produces more heat on the ear.
2. Wired, wireless, or true wireless
Wired versions, which consist of in-ears, on-ears, and over-ears, are generally regarded as the more reliable option in the audio world. In addition, because wired headphones get an analog signal that can carry more data than Bluetooth, audiophiles often swear by the sound quality of wired headphones.
However, unlike wireless headphones, wired headphones have no lag and do not require regular battery replacement. In addition, to combat the lack of a 3.5mm jack in smartphones, many are now available in USB-C and lightning versions. On the other hand, the cable can be problematic at times because some of them tangle and/or break exceptionally readily.
Consumers are slowly but steadily adopting wireless headphones and earphones as their preferred listening option. The removal of the 3.5mm audio jack from smartphones has expedited this trend. It also allows for increased mobility by eliminating all cords save the headband and the cable connecting the two earbuds or ear cups.
Wireless headphones, on the other hand, usually are more expensive than wired headphones. The other issue is that they must be charged regularly. Wireless headphones have a battery life of 15-30 hours on average, whereas wireless earphones have a battery life of 6-18 hours.
True wireless earphones, the new kid on the block, have become a hugely popular area of audio equipment. They're in-ear headphones that come in a case that also serves as a charging station. They're lightweight and devoid of cords and tangles, making them ideal for an active lifestyle.
The majority of these also have a long battery life, with an average of 5-8 hours on the earphones and an extra 2-3 recharges from the charging case. However, due to their small size, they are extremely simple to misplace.
What else should you consider before buying?
1. Leakage: Sound leakage occurs when sound escapes the headphones and is heard by someone around. When compared to closed headphones with a robust exterior case, open headphones tend to leak more sound. Some listeners enjoy the open sound of an open design because it lets them hear some outside noise, but others value the acoustic isolation provided by closed versions.
2. Volume Controls: While active or exercising, volume controls, preferably on the cable, can come in handy and spare you from fidgeting with or having to glance at your music player. Because of the different features incorporated into the 3.5mm plug.
3. Cable length: Cables should be long enough to allow you to comfortably reach a music player without becoming tangled in excess cable.
4. Sound Quality: The sound quality of your music is essential. Digital files that have been extensively compressed or sampled at a low rate will not produce excellent music, even with the most expensive headphones.
5. Comfort & fit: It's crucial to pick headphones that can keep you in comfort for an extended period. Over-ear headphones are usually the most comfortable, but there are a few factors to keep in mind. When purchasing an over-ear headband, be sure it does not dig into the top of your head or cause you any discomfort. Also, make sure the ear cups are plush and soft. Memory foam ear cups are the best since they fit your ear's specific shape.
6. Noise Cancellation: Noise cancellation is already a standard function in high-end audio devices, and users have grown to expect it. They function by analyzing ambient noise using microphones in the headphones and then producing 'opposite' sound waves to cancel it out altogether. Noise cancellation headphones can be handy if you are continuously in noisy situations or frequently fly because they cancel out even little, unpleasant sounds.
And finally, it all boils down to the situation you want to use it for.
We hope we helped you in making your next headphones/earphones buying a lot easier!