Tech
How Tech Can Take Your Job Search to the Next Level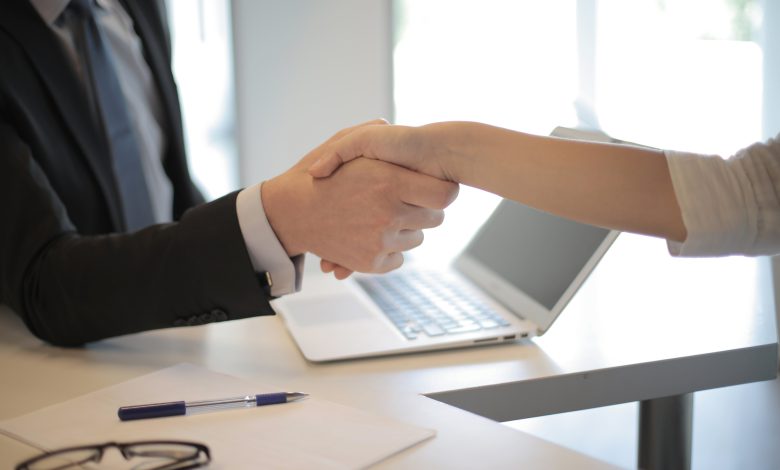 Searching for a new job is rarely easy. There are documents to update, applications to submit, and interviews to nail. Not to mention, you may be competing with hundreds — even thousands — of other job seekers. It's enough to make your head spin, but thankfully there are ways you can give yourself a leg up.
Advancements in modern technology have significantly impacted the way people search for jobs.
From AI resume builders to networking apps, technology is helping job seekers stand out from the crowd. Here are a few ways you can use tech to take your job search to the next level.
1. AI Tools
Artificial intelligence has exploded onto the scene in recent years. You've probably seen how tools like ChatGPT, Midjourney AI, and others are transforming various industries. And the job search market is no exception. Now you can use AI to your advantage to increase the quality of your application materials and hone your interview chops.
Firstly, use AI to spruce up your resume. With employers sifting through potentially thousands of applications for a single listing, yours needs to pop. Otherwise, it will just fall into a pile with the other unremarkables. An AI resume builder will help ensure your resume conveys insightful, relevant information about your work history at a glance. And it will have that personalized spark it needs to set you apart and give you a shot at an interview.
Then, once you land an interview, AI can also help you prepare for it. Platforms like InterviewBuddy and Pramp will conduct mock interviews so you can practice ahead of time. They leverage natural language processing to evaluate your responses and provide critical feedback so you can improve rapidly. You can even prompt them to question you about industry-specific knowledge. AI makes some of the most difficult parts of the job search easier than ever before, so take advantage of it!
2. Online Job Boards
A crisp resume and polished interview skills are essential for landing your next job. But they won't help much if you can't even identify that job in the first place. Long gone are the days when the classifieds section of the newspaper was the best way to find work. These days, you're doing yourself a disservice if you're not taking advantage of the plethora of job listings posted online.
Every day there are tens of thousands of job postings across various industries and sectors to explore online. You can even search for jobs based on the skill level of the position, like entry, intermediate, or advanced. To locate these listings, sign up on websites like Indeed, LinkedIn, and Glassdoor. Indeed and LinkedIn are busier than beehives with people posting and applying to jobs. Glassdoor is the same, while also drawing back the curtain of a company to see how its employees rate it.
Once you set up accounts on these websites, you can save your job searches. The sites will then message you with new, relevant opportunities as they arise. Plus, you'll get reminders when opportunities are closing so you don't forget to apply. By taking advantage of notifications, you'll be one of the first in line. With your AI-polished resume and sharp interview skills, you'll be ready for the next steps right away.
3. Online Education
Imagine you're applying for a position you're excited about when you see something that gives you pause. Though the job is in a relevant field and location, you notice you're missing a necessary skill for the role. You want the job but don't want to go back to school just to learn one thing. Thankfully, once again, tech's got your back.
No longer do you need to actually attend school to learn a skill or get a certification. Online education has proliferated over the last decade to become a legitimate and expedient alternative to institutions of higher learning. Depending on the kind of skills you need, you may be able to acquire them in a matter of weeks. More advanced education will take longer, but even then, learning online is still generally quicker and cheaper than in person.
Many prestigious academic institutions actually post their lectures online to watch for free. But if you want an official certification, browse the classes on websites like Coursera, Udemy, or edX. These sites host MOOCs, or massive open online courses, which potentially thousands of other students are attending simultaneously, but asynchronously. Such courses allow you to gain the knowledge you need at a time of your choosing.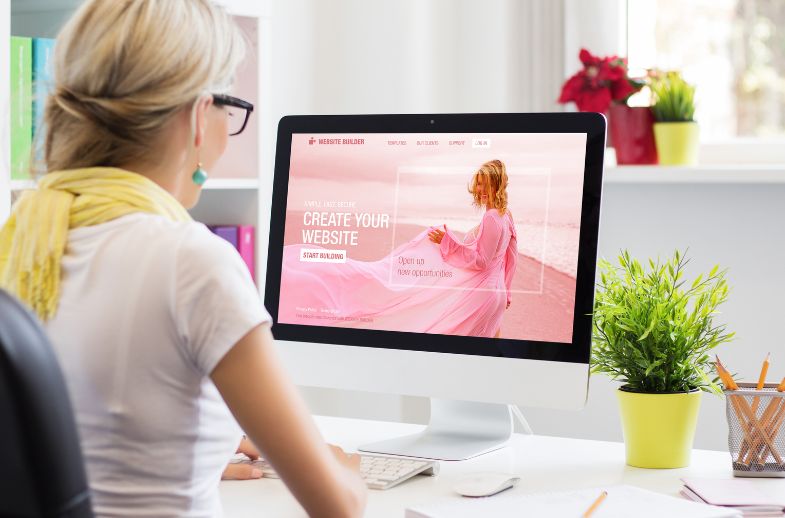 4. Personal Portfolio Websites
Depending on your career, you may want to prepare an online portfolio or personal website before you apply for a job. Think of these as more advanced resumes you can use to showcase your skills, past work, and accomplishments. Having a well-designed and professional online presence can be a powerful way to further differentiate you from everyone else.
When it comes to actually creating a portfolio or personal website, you'll first need to choose a platform. There are many great hosting platforms that make building your own website easy and intuitive. Wix, Squarespace, and WordPress are some of the most popular choices. Wix and Squarespace may be more user-friendly, but WordPress offers greater customization for those willing to learn it. These platforms also offer free trials so you can experiment and see which clicks with you best.
As for what content to publish online, it depends on your career. For example, if you're pursuing jobs in a creative field, you can post videos, images, or writing as evidence of your prowess. If you've achieved awards or other accomplishments, you can include links to further contextualize them. You could even start a blog to put your expertise on display. Portfolio websites can be taken in numerous directions, so research some examples to see which might work best for you.
Putting in the Work to Find Work
When searching for a job, one of the most important things you need to do is rise above the crowd. To do that, you should ensure you and your application have a higher level of polish than your competition. Thankfully, from AI interview prep to online portfolios, there are numerous ways tech can help you achieve that.
Besides polishing your materials and your game, a successful job search comes down to diligence. You may not land the first, tenth, or even fiftieth job you apply for. While that may be disheartening to read, it could also be true.
So treat searching for a job as your job. Approach it with the same level of attentiveness and drive that you would your work. Eventually, with a bit of luck, you'll find a meaningful role that you can feel proud of.