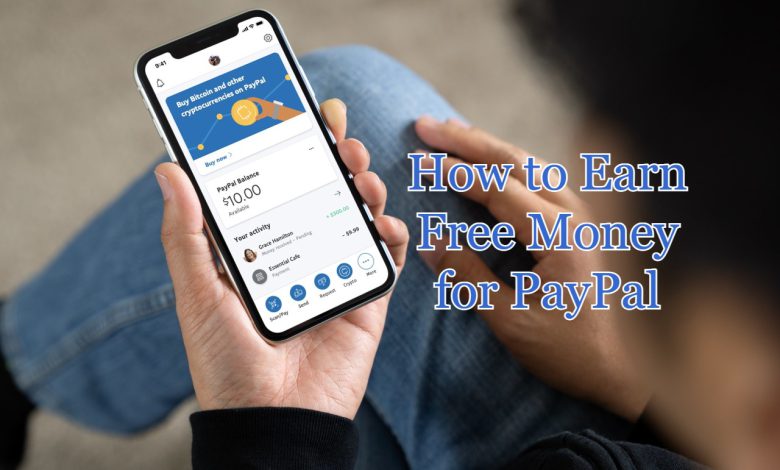 When Elon Musk and the company founded PayPal in the 1990s, they were unsure of how to get people to adopt their services. This led them to offer $10 for signing up to use PayPal.
This was one of the first times we saw free money being given over the Internet. Sadly, this offer only lasted for a short time.
Thankfully, this doesn't mean that you cannot get free money anymore. There are now more ways to make money without any major effort than ever before.
Let's take a look at three such ways. They are: Swagbucks, Honeygain, and Rakuten.
Swagbucks
Swagbucks is a service that has been around for a long time. It allows you to make money by completing surveys, participating in polls, and doing other minor tasks.
You do tasks that get you Swagbucks. You can then redeem those Swagbucks for cash in your PayPal account. You can also opt for gift cards across various retailers such as Amazon if you wish. Apart from the money you make for completing short tasks, you can also receive a bonus of $5 or $10 for joining the site when you sign up through a referral link.
Of course, you will need to keep on completing tasks to get to the withdrawal limits. For PayPal, the withdrawal limit is $25 (or 2500 SB).
How to Use Swagbucks
You can either download the Swagbucks app or use the service by visiting their website. Here is how you can start making free money through Swagbucks:
Download the app (or head to their website).
Register your account and provide all the relevant details.
Remember to use a referral code to get the sign-up bonus.
Complete random tasks whenever you have time.
Withdraw money into your PayPal when you hit 2500 SB ($25).
Honeygain
Honeygain is a service that allows you to share your Internet bandwidth with ease. You are paid according to the amount of bandwidth that you share. While you do not need to move a finger to earn free money through Honeygain (apart from installing the app), you can increase the amount you earn through additional effort. This can be done either by connecting more devices or referring your friends (you'd then make 10% of their lifetime earnings). Honeygain also recently announced a new partnership with a Defi platform called JumpTask, granting their userbase a wider variety of options on how to earn money as well as forms of payout.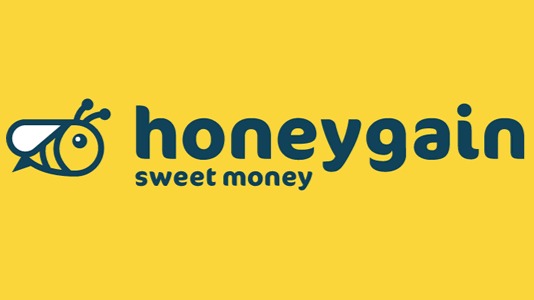 Pros and Cons of Honeygain
Since Honeygain is one of the first apps of its kind, many people are unsure of whether they should use it. Let's take a look at a few advantages and disadvantages of Honeygain.
Pros:
No effort is required from you. All you need to do is to withdraw funds to your PayPal once you hit the limit ($20).
You help companies access geo-blocked content, conduct SEO research, and test their apps (among many other things).
Honeygain is completely secure, as only trusted partners are allowed to use the shared bandwidth.
Cons:
You cannot make a lot of money with the app unless you connect multiple devices and share a lot of data.
If you use Honeygain on a phone/laptop, it will have a noticeable effect on your battery life.
How to Use Honeygain
Using Honeygain is incredibly simple. Follow the steps below and start earning free money:
Download Honeygain from the official website (it's supported on Windows, Android, Linux, and macOS). Click here to download
Set up the app and leave it running in the background.
Invite your friends and connect multiple devices to increase earnings.
Get free money for sharing your Internet connection and cash out once you have enough.
Rakuten
Rakuten, the last method on our list, is best for those who like to shop a lot. Rakuten, once known as Ebates, is one of the many rewards apps that can get you cashback when shopping.
What elevates Rakuten above the competition is its size. With over 2500 stores partnered, it is very rare for an avid shopper to not find something they like. Other apps, like Drop, barely offer a few hundred stores for you to shop from.
Lastly, Rakuten also offers you a signup bonus. If you spend $25 after signing up, you get $10.
How to Use Rakuten
Here is how you can get cashback on your purchases with Rakuten:
Register an account with Rakuten.
Either download their mobile app or use the browser extension on your computer.
Make purchases as you normally would with partnered stores.
Get cashback and special deals otherwise unavailable to you.
Conclusion
There are literally hundreds of ways for you to get free money. We covered three of the safest methods (in our opinion) here.
From all of these, Honeygain is the one that requires the least amount of effort. Once you have set it up on all your devices, all you need to do is to collect your free money. Both Rakuten and Swagbucks, on the other hand, require some kind of input on your end.