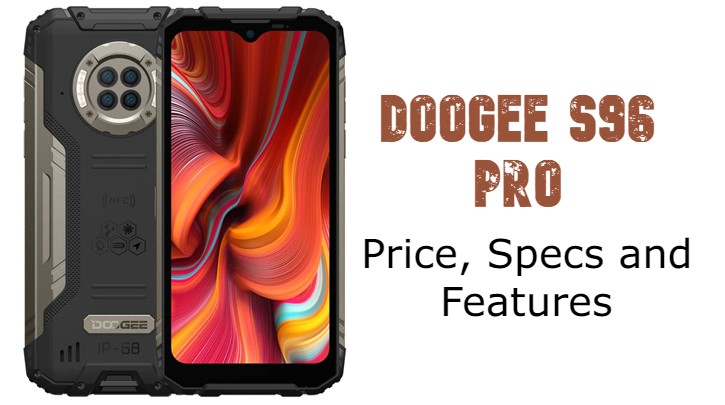 The Doogee S96 Pro is one of the most powerful and resistant smartphones in the market. This ruggedized Android smartphone is a feature-rich phone, equipped with IR night-vision capability. Its Corning Gorilla Glass makes it extremely tough and highly resistant smartphone. Alongside, it runs on an extremely powerful Octa-Core Helio processor. For people who need constant battery backup, this smartphone is certainly going to exceed expectations with the 6350mAh battery. As a durable and extremely resistant phone, this Doogee model is priced at around $389.99 (on Amazon).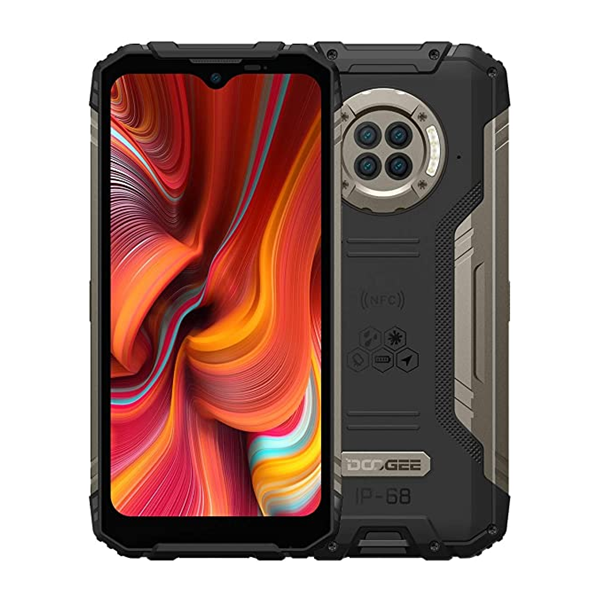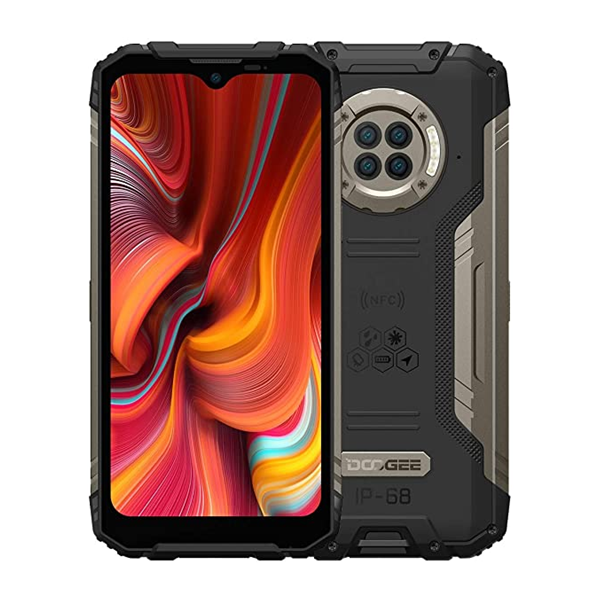 Also Read:
Android Accessories and Gadgets to Make Your Smartphone Even Smarter
Samsung Z Flip 3- The Cheapest Foldable Phone
Top 15 Smartphones Which You Can Buy Today in 2021
Specifications:
OS: Android v 10 (Q)
Display: 6.22 inches
CPU: Octa Core, MediaTek Helio G90T
RAM: 8 GB
Storage: 128 GB, Expandable by SD card to 128 GB
Rear cameras: 48+20+8+2 MP
Front Camera: 16 MP
Battery: 6350 mAh
Charging: Quick charging, Wireless charging
Charger included:
Size: 81.4 X 167 X 15.5mm
Weight: 310g
Design and Features
Nightvision Camera
Doogee S96 Pro has in-built invisible infrared LEDs that help the camera to work seamlessly in complete darkness. The 20MP night vision camera captures good quality black and white images at night. It is the night vision camera that makes it stand out from the rest and is certainly being considered an interesting feature. It not only helps to capture images at night, but it also helps to see in the dark.
Excellent Cameras and HD Resolution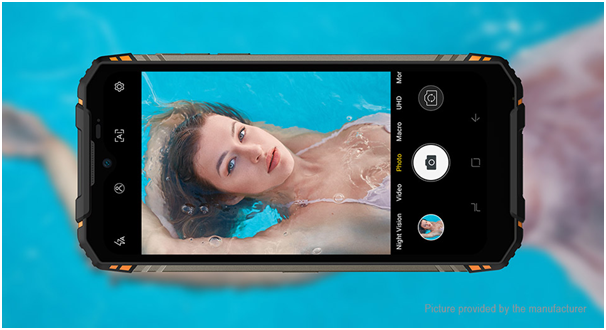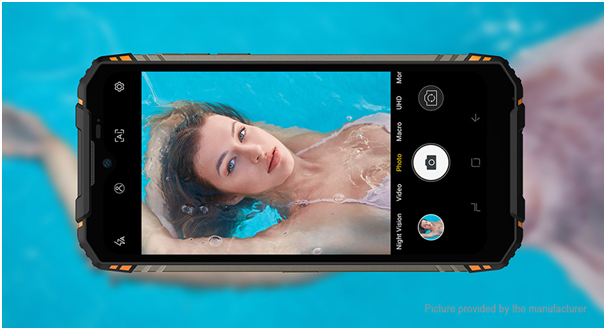 The 48+8+2MP triple rear cameras deliver delightful pictures in all conditions. The front camera too doesn't disappoint. Since this phone looks to cater to adventure lovers, it surely has features to complement their desires. The huge 6.22 inch screen is perfect for viewing HD resolution videos and images. You can play video games, watch high-definition films or other content in the highest brightness and contrast quality.
Read more from our tech blog:
Apple iPhone 12 Pro Max Review – Everything You Need to Know
10 AppleCare Secrets, Tips and Tricks
Powerful Processor
The phone has a powerful processor and is one of the best in this segment. The MediaTek Helio G90 processor enables you to run applications and programs smoothly. It is also equipped with 8GB RAM and has an in-built storage capacity of 128GB. Users can, therefore, install as many apps or games and store plenty of data without imminent trouble.
Long Battery Life
If you want to enjoy to the fullest without losing communication with near and dear ones, this phone is certainly one that offers reliable performance. The 6350 mAh battery allows you to keep the phone running for 2 consecutive days without having to charge at regular intervals. A fast 10W charge is all that you need to be on the move. Its wireless charging capability is another excellent feature that sets the phone apart from the rest in the same category.
Waterproof, Dust and Temperature Resistant
The Doogee S96 Pro is the perfect example of a sturdy phone. It is an IP68 and IP69K waterproof phone that is also resistant to high temperature, shock and dust. The phone can withstand extreme temperatures from -67 degrees Fahrenheit to 158 degrees Fahrenheit and can easily survive under 5 feet of water for half an hour, making it the ideal choice for outdoor use.
Security Features
The phone supports Face recognition and Fingerprint locking, ensuring complete peace of mind for the users. Its advanced safety features make it one of the safest phones at the moment.
The Doogee S96 Pro is meant for the adventure lover. A safe choice for the outdoors, you can certainly expect amazing performance on the go. The phone can be a steady companion for people who spend a lot of time outdoors and need a fully functional night vision camera. Follow our tech blog for the latest updates and news about what's happening in the world of gadgets. Our tech blog offers insights and valuable reviews to help you make the right choice.