Software
Display Purposes Review and Pricing 2022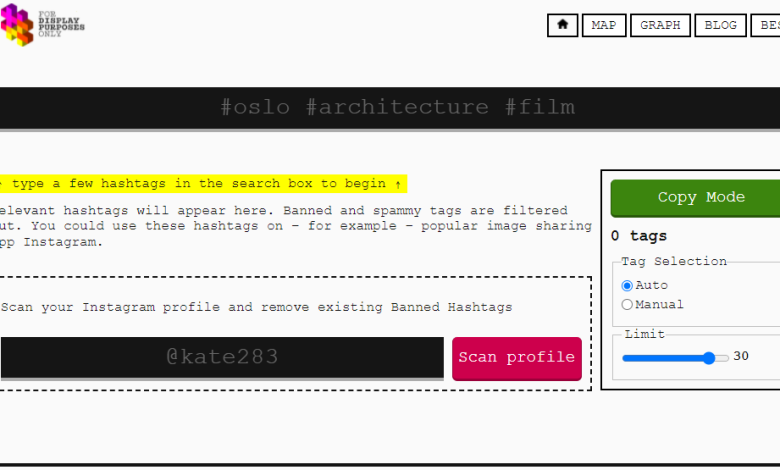 Using hashtags on social media platforms like Instagram, Twitter and Facebook is important when you want to get more eyeballs on your content or drive traffic towards your website. They help you reach your target audience, increase your followers and boost engagement on your posts when used wisely. This is the reason; several hashtag generators are available these days and Display Purposes is one of them. The use of the most relevant and trending hashtags helps you build a positive and recognizable brand image for your business or company. Not using hashtags in your posts prevents you from getting the exposure you need to stand out.
What is Display Purposes?
Display Purposes is a free hashtag generator tool that suggests a list of best hashtags to be used in your social media posts to reach a broader target audience. This is a brainchild of Fay Montage (a photographer and developer) and suggests the most relevant and best performing hangtags based on the terms or base hashtags entered into the search bar.  Display Purposes helps you avoid awful and overused spam tags in your posts so you can get your content in front of the relevant users. The tool provides its users with interesting and relevant terms that are in current circulation and used by people with similar interests.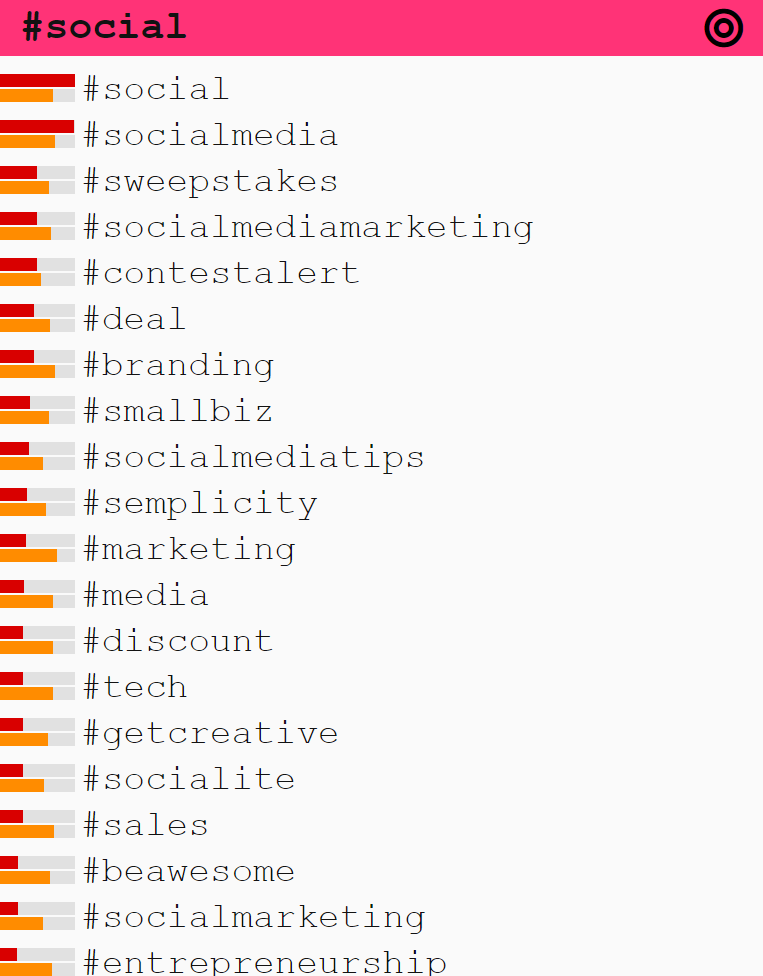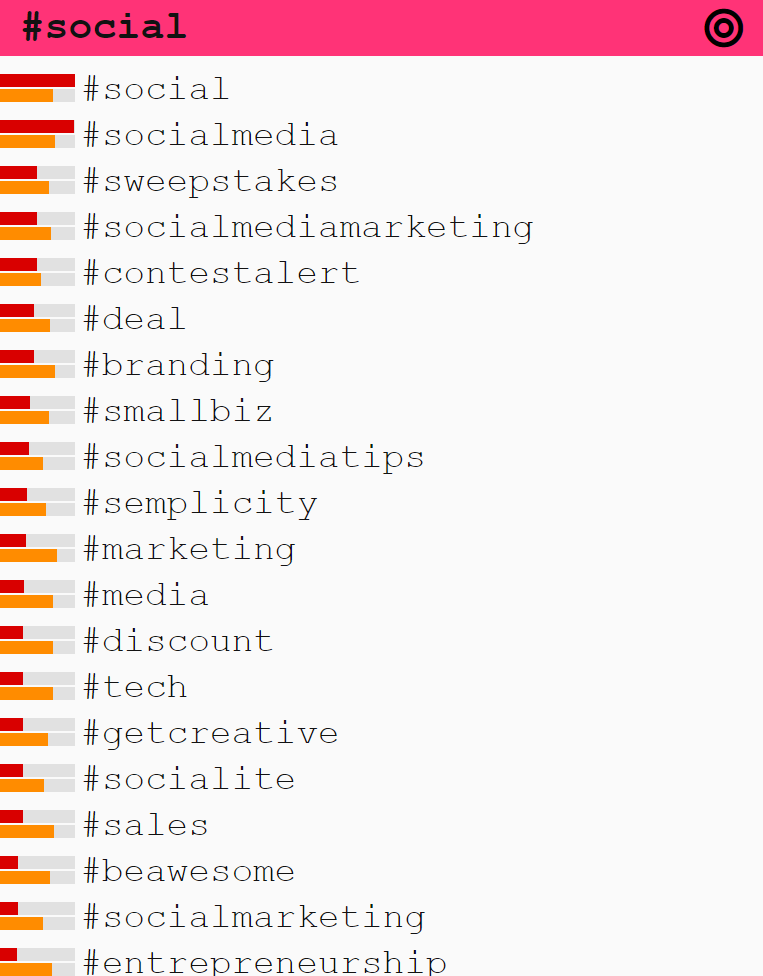 Importance of Using Hashtags on Social Media
In this digital world where everyone is on social media, there are several social media sites that marketers and brands are using for effective brand marketing and user engagement. Every brand or company is trying everything to get their social media updates in front of the right audience and the use of hashtags is one of them. Hashtags in your social media posts allow you to reach more people searching for the products or information you are sharing. When it comes to choose the right hashtag generator, you should do proper research and homework to make an informed decision.
Why use Display Purposes?
This simple web tool creates a list of relevant hashtags within seconds that you can use while updating your social media profiles with fresh, informative, and interesting content. You just need to enter specific words or phrases in Display Purposes to find a list of best hashtags as suggestions. This hashtag generator tool also shows a list of banned hashtags in your area so you can stay ahead of the game by using relevant and popular hashtags in your social media strategy to reach a wider audience.
The tool also shows hashtags in different categories based on their popularity and relevance. The popularity of a hashtag shows that it is used by a big number of users in their posts. Along with finding the relevant and popular hashtags, the tool also creates a voyeuristic page for you that lets you see the most popular tags on a map that are being used in your locality. You can also see a hypnotic graph page to check the relevancy of different hashtags with each other in the form of a web of connections. Display Purposes is a hashtag generator tool that comes with all the important features you may need to boost engagement on your social media posts.  
How to use Display Purposes to Find Hashtags?
Using this hashtag generator is very simple and intuitive. You just need to enter the search term or keywords into the dialog box and click the enter button. You will soon be provided with a list of relevant keywords that you can use in your Instagram posts or any other social media sites. The best thing about Display Purposes is that it will cancel useless tags to show you the most relevant and useful results.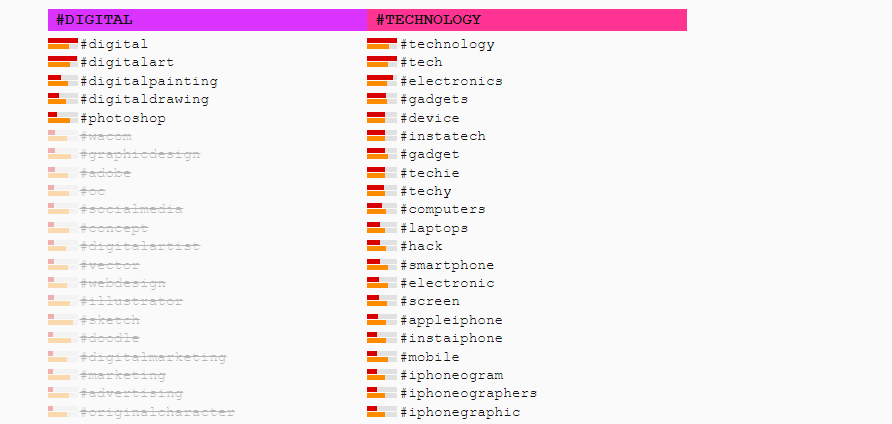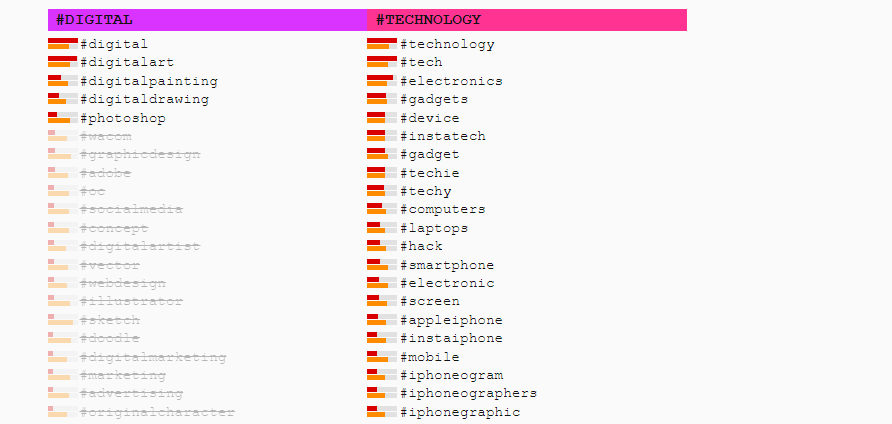 Each hashtag in the list comes with a rating, relevancy, and popularity so you can choose the best options for your social media posts and updates. You can also use smart filtration features to limit to enhance the search results as needed.
Display Purposes Pricing
As it is mentioned above, Display Purposes is a totally free hashtag generator. There is no need to pay a single penny when you are using this simple web tool to create a list of relevant and trending hashtags for your social media content strategy. This is the reason; Display Purposes could be the best tool to use when you don't have sufficient budget to invest in a paid one. You don't need to pay a single when you conduct any of the hashtag searches. It is worth giving a try because no tool offers such hashtag search features for free.
Conclusion
Display Purposes is a hashtag generator that anyone can use free of cost. The tool can help you find relevant and popular tags to connect your social media content with the right audience and boost engagement effectively. Display Purposes comes with every important feature and resource you need to augment your social media strategy.