Reviews
Chirpty- Create Your Twitter Interaction Circle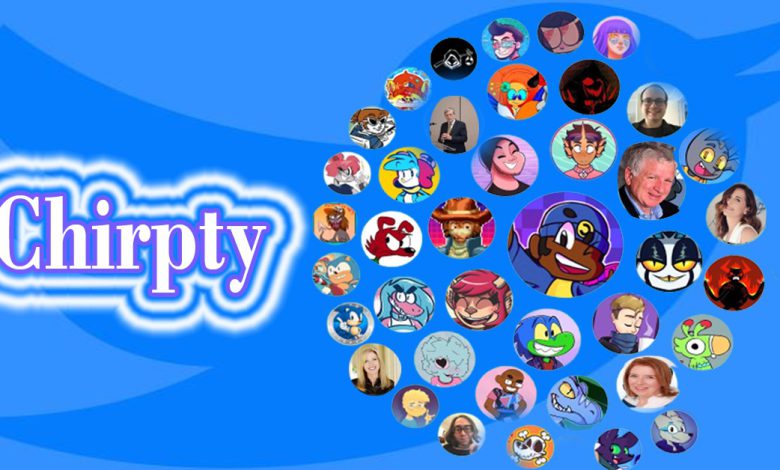 Chirpty is a web tool that uses algorithms to analyze the connection with the other Twitter accounts with whom you engaged the most over a period of time. It creates an image of all those individuals who are remained connected and in touch with you in the past few days. Interestingly, it helps create a circle of people that were being more interacted with you.
Nowadays it has become a trend there are many people who are going to make its Twitter cycle for Twitter interaction, it is very easy to generate, and here we will assist you in how to create it.
What is Twitter Interaction Circle?
The Twitter interaction circle somehow comes in innovative tools that Twitter introduces to improve and encourage the users to generate more amazing and better tweets on the accounts. By defining the Twitter circle, this is a photo where you come in the middle, surrounded by the most frequent five or six users with whom you interacted the more. You will be surrounded by all those people who were your favorite for the last some of the days. Twitter secures the interaction circle setting on some criteria at the next level.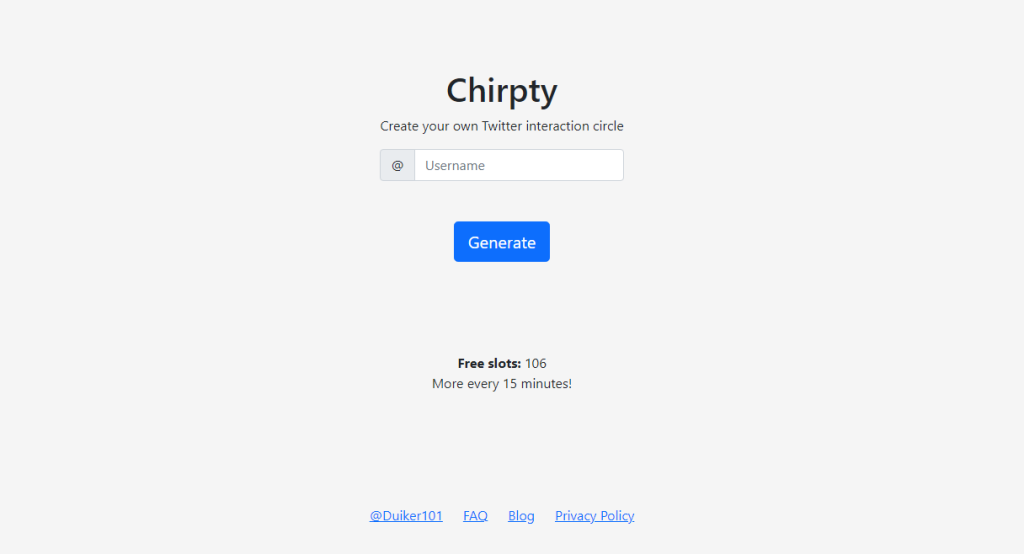 Furthermore, when you send many tweets to the selected people as well as share your thought with a limited crowd. You choose to add them to your Twitter interaction circle. When they stay with you it seems as if they are securing you.
How Can You Create Twitter Interaction Circle?
Whenever you are influenced by this trend, it must come to your mind to create this kind of circle of your favorite people that can stay around you. These kinds of waves make you delighted and pleased to see them on your Twitter account.
When you make up your mind to do this activity, it is not a herculean task actually Twitter is not providing a feature directly to do, but you let the third party help here in this concern. Chirpty is a tool that you can use to solve your problem. It has 137 empty slots where your favorite tweets and photos will be added. But if you are worried about using this, you should worry free we are here to assist you with how to use it.
How To Use Chirpty Twitter Interaction?
First of all, you just need to visit the main website of Chirpty.
Secondly, enter the user name after entering the user name, you have to wait for the process until the Chirpty circle is created.
 At the next step, you can go to consult for a free Chirpty circle. When you apply for the free consultation, you have to wait for a while until the free space is available for you.
There is one more option available for you; if it seems difficult for you to wait, you can go with the second option. Here, you have to pay $0.99 Via Twitter API. After that, it becomes able to obtain interactions. Now it has become responsible to calculate a different date for getting the final result. Now the result will be in front of those special accounts who remained your best over the last few weeks.  It is not a big deal to use it but you just have to spend a bit of your time getting more familiar.
Alternative of Chirpty
Furthermore, when you are using chirpty, it must seem to provide a sensation of happiness and pleasure but to some extent, you are thinking of enjoying something else like Chirpty. Here are some of the best web tools that you can enjoying.
Realtoptweep
Realtoptweep also comes with the best-liked points as an alternative to Chirpty. This is an alternative website that has very impressive features. It is also used to create a Twitter interaction circle. Not only we can make Twitter interact but also it has the quality to provide free downloading photo options to its users. A more important quality is you need not sign in with your account or provide any other personal data. But you cannot get benefits on a Twitter private account. You can try this for a better experience.
Twopcharts
Twopcharts was the first web tool that introduced the interaction circle on Twitter. The best quality is still there are many candidates here to use this. But the negative aspect is you cannot use it without giving access to your account and password. This is a kind of risky action that can result in to harm you. Most of the users avoid making use of this website. , if you like to use it you can pay some amount when you pay become able to use some of the features where you need not share your personal information.
Orbit.livasch
Orbit.livasch is also an impressive alternative to Chirpty which has been designed with many customization options. You can come to know about your Twitter interaction by making use of this website. The good thing about this web tool is that you need not give access to your account when using the orbit. However, the users do not appreciate it when they cannot use it on their private accounts. But interestingly, you do need not pay anything this is totally free.
Conclusion
Chirpty comes always in the best tools that appear to create an image of individuals especially the people who were attached to you and continuously tweeted and chatted over the last many days. You become very pleased and delighted when you make use of this platform. If you have any trouble using this, we have discussed the use and alternative for your easiness. For getting more details, you can go to the above body of text.