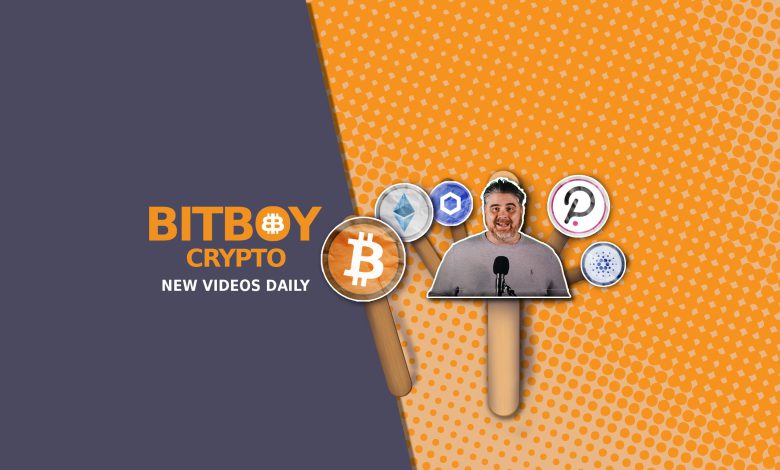 YouTube is the perfect place to learn something. You can witness many YouTubers doing hundreds of hours of research related to cryptocurrency. They present multiple topics in followers' terms that millions consume. Most channels provide an essential understanding of the crypto market, giving beginners and experienced investors educational content.
Based on YouTube statistics, Ethereum is an innovative contract blockchain well-known among consumers. Keeping yourself updated with cryptocurrency is recommended because of modern development, resources, protocols, and platforms. You have to prefer YouTube channels because they find new crypto data. They also give you the best assets to explore how things work.
What is BitBoy Crypto?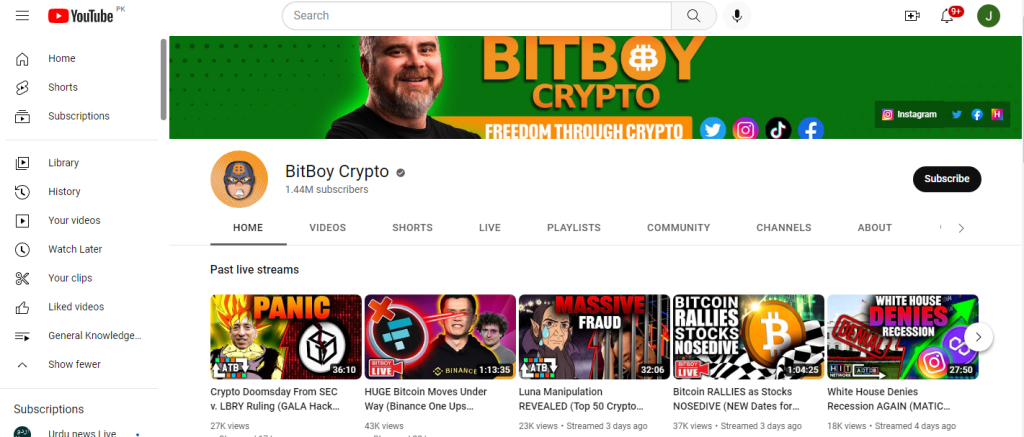 BitBoy Crypto is undoubtedly one of the most prominent crypto influencers on the YouTube platform that has earned his way to the top. He has built a strong community of 1.44 million subscribers. An American alt-finance master and investor named Ben Armstrong introduced a source of news, projects and advice about cryptocurrency. Ben had to manage both information and trading at the same time.
Unlike other influencers, Bitboy's videos engage more people because they are presented in a conversational style. The channel uploads 3 to 4 videos in a single day. Ben also launched his website, Bitboycrypto.com, with all the documentation and training videos about cryptocurrency. The network is all about discussing the currency market and price estimation.
Beginning of BitBoy Crypto Adventure
It was in 2012 when Ben started taking steps into the massive world of cryptocurrency. Investing money was his profession, and he preferred Bitcoin for investment purposes. Ben was determined to get a big profit in a short time. Despite early success, he had to pave his path in a time of Mt. Gox Hack. Never giving up convinced him to invest in crypto trading. He kept studying the market workflow and news affecting the price of coins. Observing the market crash and coming out of a tricky situation also came to his mind when he was investing. Every time he invested, the primary purpose was to learn something other investors thought. Yet, it results in an immense benefit after mapping out his trading strategies.
After years of research, Ben Armstrong decided to share his knowledge using the Youtube Platform. There is no doubt that BitBoy is famous now, but he never stops learning about the latest cryptocurrency technology. Veteran traders lauded him because he did not encourage investors but helped them handle market conditions. It is a volatile market, so you must go with the latest technology trending.
Reasons to follow the BitBoy Crypto YouTube
There are multiple reasons to follow the Bsitboy crypto Youtube channel:
One of the main reasons is that the influencers can package their in-depth crypto experience and analysis into digestible and fun content.
There are multiple guests the channel features for different experiences about the crypto business.
The channel incorporates the "Morning Crypto Live Show" among the awesome videos to watch. Most of the viewers' question is resolved or provide interpretations of their perspectives. The chat room becomes the hub of questions during the live stream. BitBoy answers them regarding crypto developments.
There is also the channel named "Around the Blockchain", which is joined by four guests. They talk about the latest updates about cryptocurrency.
The channel nearly uploads 3 to 4 videos daily that discuss crypto news, the latest crypto projects and multiple pieces of advice.
Related Networks
You should not restrict yourself to one network to gain experience. In the last three years, BitBoy introduced two other networks which show their characteristics.:
Hit Network
New Money Gang
Hit Network
Hit Network does live streams of behind-the-scenes and expert interviews events show. It is more than a tutorial with over one page about BitBoy Crypto and what is happening around it. You can also learn about altcoins and digital marketing from the Hit Network page.
New Money Gang
New Money Gang is the network with the same live stream process for the new revenue generation and business strategy. By using it, you can explore more ways to raise revenue.
Net Worth of BitBoy Crypto
Some individuals get motivation by listening to the net worth of any influencer, including Biboy crypto. It is an estimation that cryptocurrency content creator BitBoy has a net worth of $28 million. The majority of the income is on Bitcoin, Ethereum, and Cardano.
Investment Tips from BitBoy Crypto
You have to strategize your investments which helps you explore the market daily. There are multiple investments tips that Ben Armstrong offers:
The platform presents videos in a conversational style that builds a strong relationship between the audience and the author.
It regularly posts videos about everything from a market perspective and Ben's views on cryptocurrency projects.
The content shows BitBoy's in-depth understanding of the crypto market and technical and fundamental analysis.
Various interviews helped BitBoy gain more subscribers and different points of view on trending topics.
You must pay attention to the cryptocurrency teams with a track record in the market and get people closer to developing a currency.
It is recommended to avoid ICO because of unworthy tokens. Each token is efficient, which helps you use them in any dispersed app.
It would be best to invest in those ICOs, offering a significant discount on each token you use. Beware of fraud because ICOs with various advertisements and investments to engage users do not provide good tokens.