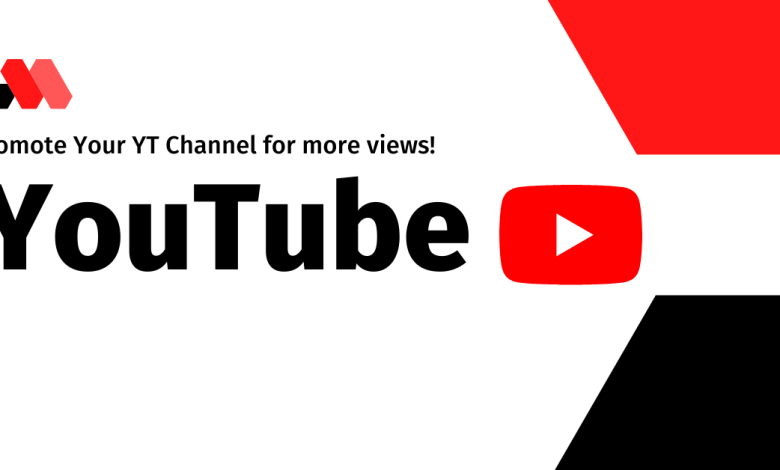 Billions of internet users log in to YT every month and watch billions of hours of videos every day. Along with that, almost 23 million YT channels are struggling to get more views and subscribers. Like many other things, getting views on YT videos has been a chase that people have started spending money on buying YouTube views or subscribers. Most of them are doing so for convincing people that a lot of others have watched the videos so they should watch them too.
With a huge number of users, YouTube is one of the premier marketing platforms in the world to reach the target audience and convey your corporate message efficiently. Below you can see some tips and ways to promote your YT channel for more views and subscribers.
Also Read:
Use Descriptive and Keyword Rich Titles & Descriptions
When it comes to rank higher in YT search results, using keyword-rich video titles and descriptions is always on the top. Titles and descriptions not only inform users about what the entire video is about but also grab the attention of viewers in search results. And keyword research is the first and foremost step to choose the right keywords and use them in video optimization.
In the video description, you can better inform the YouTube algorithm and users what exactly your video is about. It encourages users in search results to click your videos and watch in full.
Use Cards
It is an amazing YT video optimization feature that enables you to promote your old videos in a new one. Video cards can be created for a variety of reasons such as to:
Promote an old relevant video
Ask viewers to subscribe
Donate to a good cause
Send visitors to your business website
Encourage viewers to participate in a survey or poll
You can use cards to encourage your viewers to visit and watch your videos that have lesser views. Behavior analytics can help you create and implement the right cards to make sure they are seen by more users.
Read:
Create End Screens
Creative use of the end screen feature provides you with a chance to show your viewers relevant information about your channel, videos, playlist, and website, etc. It can work well for viewers who have found your videos interesting and watched in full. You can create end screens either to gain more subscribers, get more views on other videos or get clicks on your business website.
Since you can spend money on YT boost services like Stormviews to get more views, the use of the right-end screens can also help you gain more views even on your older and lesser watched videos.
Collaborate with Popular Creators and Brands
Collaboration is one of the commonly used tactics to grow YouTube's presence. Whether they are popular YouTube creators, brands, or businesses, collaborating with other relevant creators can give them huge exposure to a new wider audience.
The best thing about YT collaboration is that new viewers are more likely to subscribe to your channel because they work with creators that are popular and trustworthy too. However, you should find the right creator with the same passion to collaborate with.
Target Google Search Results
Since YouTube is known as the 2nd largest search engine, you should not ignore the largest search engine 'Google'. Create videos that tend to appear more in Google searches like product videos, how-tos, long-form videos, and informative videos. You can also create video content around trending topics in your industry to get more views and get your videos to go viral.
Share Videos on Social Media
Whether you are a brand, individual creator, or artist, you must have social media pages for your YT channel. It will help you share YouTube videos on social media in a professional manner. It also provides you an opportunity to build a community around your brand outside YouTube and steer direct traffic to your business website.
Read:
Run Contests or Giveaways
One thing everyone loves is 'giveaways'. So, you should host some interesting contests or giveaways to grab the attention of more YT users. Since you can buy YouTube subscribers, you can run contests and giveaways to encourage users to watch your videos or get more subscribers. Hence, you should keep your contests or giveaways simple and easy to participate in.
Interact with your Fans
Creating and uploading awesome content on your channel is not enough. But you need to actively engage with your audience. You should actively monitor and interact with your viewers. Be quick to like their comments and respond to their recommendations.
Whether they appreciate your work in video comments or across social media profiles, recognize their comments/recommendations and respond accordingly. The use of user-generated content like comments or recommendations in your upcoming videos can also help you make your audience feel special and recognized. You must also have a strategy to prevent click fraud as fake clicks can cause trouble for you in future.