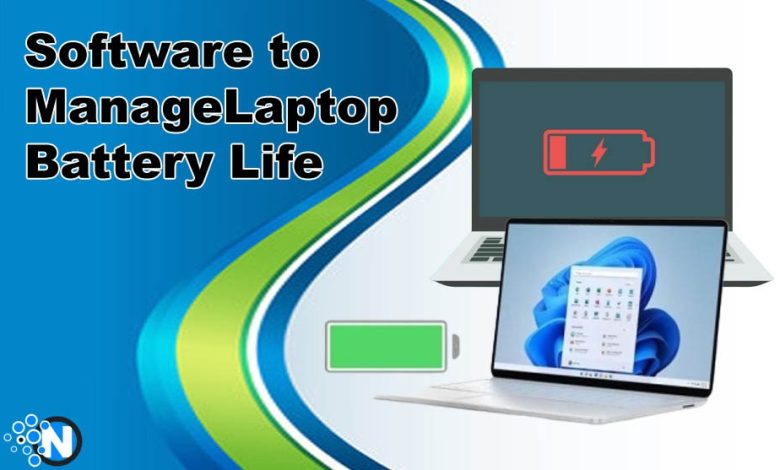 Managing the laptop battery life is immensely important to keep it running longer and sustain its performance. Laptops have dominated PCs and traditional computers due to their portability and lightweight structures. They work on internal batteries that allow you to use them even without electricity. However, you must care for their battery health to get proper operational outcomes and carry out the essential work in the office or school. We have developed this guide to provide you with complete details about the top 6 best software to manage laptop battery life and performance.
Why Does Laptop Battery Get Consumed Fastly?
With time, the companies have designed heavy applications that put immense pressure on the laptop and cost their performance. The processor and other components function faster to eliminate the lagging and provide seamless functioning. As a result, extensive heat generates that affects the battery's life. To prevent this situation, numerous software are available on the web which you can acquire to maintain the performance of laptops and keep them running for extended periods.
Best Software To Manage Laptop Battery Life
We have listed the top 6 widely trusted and best software that helps you manage laptop battery life and its performance. Compare the features and pick the one according to your need and requirements
1 – Avast Battery Saver
Avast battery saver has made the first entry to this list for its top-quality attributes and influences on battery health. Avast is the best option for you if you are suffering from charging consumption issues even without working. It incredibly reduces the CPU performance, removing the pressure from the battery and giving a solid boost to battery health.
Additionally, it automatically sets the brightness level to minimize the display consumption. On the other hand, Avast will also turn off the extra components, like Bluetooth or Wi-Fi, when not in use. The installation guide is also simple. Just download the file from the official site and run the installer to enjoy its incredible advantages.
Pricing
You can get this exceptional battery saver for the yearly cost of $32.99.
2 – AVG Battery Saver
It is a common practice that battery saver software prevent the functioning of some application, spoiling the whole experience. Nevertheless, AVG Battery Saver comes with customized setting options. In this way, you can allow certain apps to process in the background, even if the software runs.
In addition, you can set the criteria to brightness and other criteria to a certain level for enhanced functioning and battery saving. When enabled, AVG limits the system behavior under a confined level. Besides, it can save customized profiles for future use.
Pricing
AVG Battery Saver is available for $18.95 per year. You can download it conveniently from the official website.
3 – Endurance
If you are a Macbook user and suffering from battery issues, Endurance battery saver software is the perfect fit for you. With lots of special performance management algorithms, it removes the pressure from the processor, allowing smooth working. It also helps the hard drive smoothly retrieve the data during work.
Endurance works by snoozing the inactive application to stop its functions in the background, eliminating the burden from the battery. Furthermore, it boosts the built-in Macbook turbo to clean up the recent caches and other affecting components. Thus, the battery life extends and you can enjoy it for longer.
Pricing
You can acquire the Endurance battery-saver software for a monthly subscription price of $9.99.
4 – Avira Optimizer and Battery Saver
Avira Optimizer and Battery Saver is the next listed software in this run for its 2 in 1 functional ability. You can use it to optimize the performance of the laptop when required. It can speed up the processor operational capacity to quickly retrieve the data and process it to present to the RAM or hard drive.
On the other hand, it is best famous for its battery-saving ability. It saves battery life when you are not functioning by shutting down the various components, such as connectivity tools. Moreover, it sets the screen brightness to a managed level when not needed to prevent battery drainage.
Pricing
You can install the Avira Battery Saver for free to enjoy its exclusive benefit.
5 – Battery Optimizer
Battery Optimizer is one of the best solutions to manage the laptop battery life. This software has integrated monitoring tools to help you streamline and manage the functioning. Whenever a running application costs a battery more than expected, it alerts you to close it manually.
Beyond these, Battery Optimizer is incredibly easy to set up. Thus, you can make essential settings to allow certain applications to work even when they are active. The integrated tools help you track the most charging-consuming components and you can deal with them by uninstalling them. In the case of an issue, you can contact the 24/7 available customer support.
Pricing
Likewise Avira, Battery Optimizer is also free; users can download it from the official website or third-party sources.
6 – Battery Limiter
Lastly, we have listed Battery Limiter in this rundown of the best laptop battery management software for its exceptional features and top-quality attributes. If your laptop consumes battery too early, install it as it can forcefully stop unfunctional applications.
Battery Limiter not only saves the charging but also indicates when it is full to keep the battery health safe. As a result, you can get maximum advantages from your gadget. The actual battery timing boosts into helpful hours.
Pricing
You don't have to pay any fee or purchase a membership plan for Battery Limiter, as it is entirely free.
Final Verdicts
All these are the details about the top 6 best software to manage laptop battery life and performance. In conclusion, certain heavy applications cause the processor and other integrated components to work fast, producing excessive heat and costing the battery health. Turning off these apps could reduce the laptop's performance. Therefore, you need to acquire high-end software to maintain its functioning without completely dis-mentalizing the normal activity of your gadgets. That's all about this guide.