Smart Watches are wonderful creations of the latest technological advancements. They have proved their authority in every field. Now, you can attend phone calls, listen to your favorite music, or browse the Internet with these small gadgets. The latest innovation has also enabled them to track various physical standards, including heart rate, blood pressure, and others. Hence, you can maintain your fitness if you are an athlete. In this article, we have detailed the best smart watches for sports you can buy in 2023.
Best Smart Watches For Sports
Among the large collection available on the web, we have listed the 7 best smart watches for sports after testing them on multiple criteria. Check the prices and pick the one that suits your requirements.
1 – Amazfit T-Rex Pro Smart Sports Watch
The Amazfit T-Rex Pro is among the best smart watches for sports in 2023 due to its high-quality sports mode. You can track your fitness level with this gadget, and it also measures essential metrics like heart rate, speed, distance, and calories burned. Hence, you can use it as a personal assistant to keep a record of your workout in real time.
What We Like The Most?
Water Resistant
Exceptional Battery Life
HD Colored Screen
Can Integrate With Health Apps
Ergonomic Design
What Are The Cons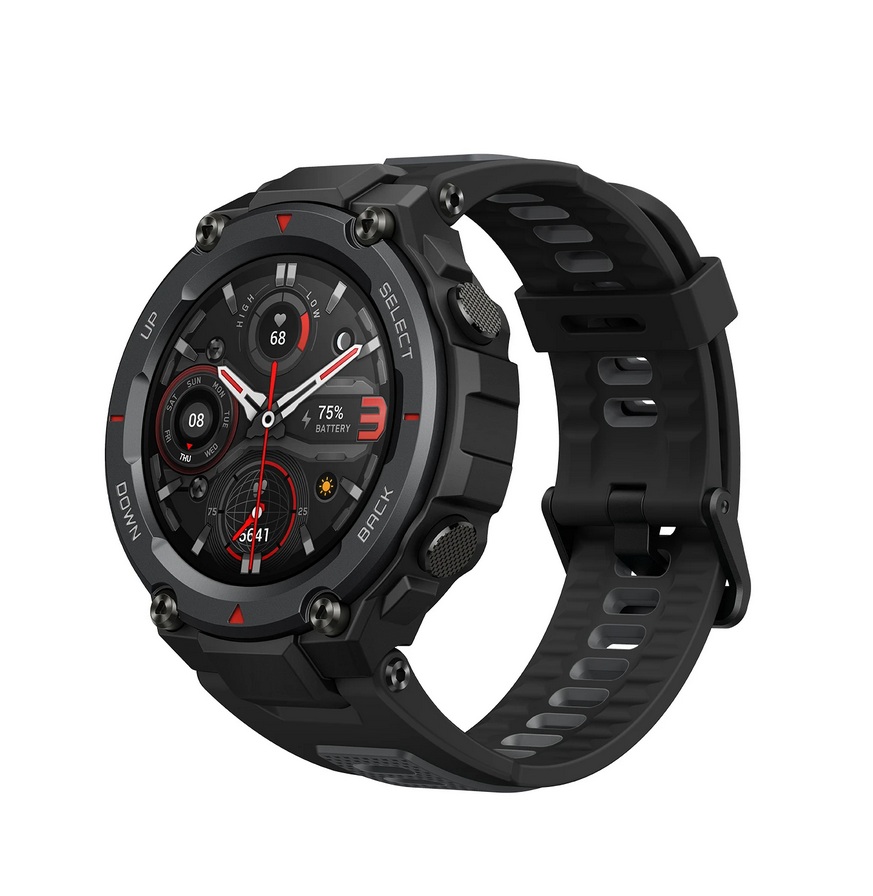 2 – Amazfit GTR 2 Smart Watch
If you are looking forward to purchasing an Intelligent smartwatch that can understand the requirements of multiple sports, Amazfit GTR 2 is the perfect option. With this product, you can perform swimming, running, and jumping as it delivers all the basic insights. Over 90 sports modes are present in it to help you through your workout
What We Like The Most?
Built-In Alexa
3D Curved Design
Do Not Disturb Mode
PAI Health Assessment System
Bio-Tracking Optical Sensor
What Are The Cons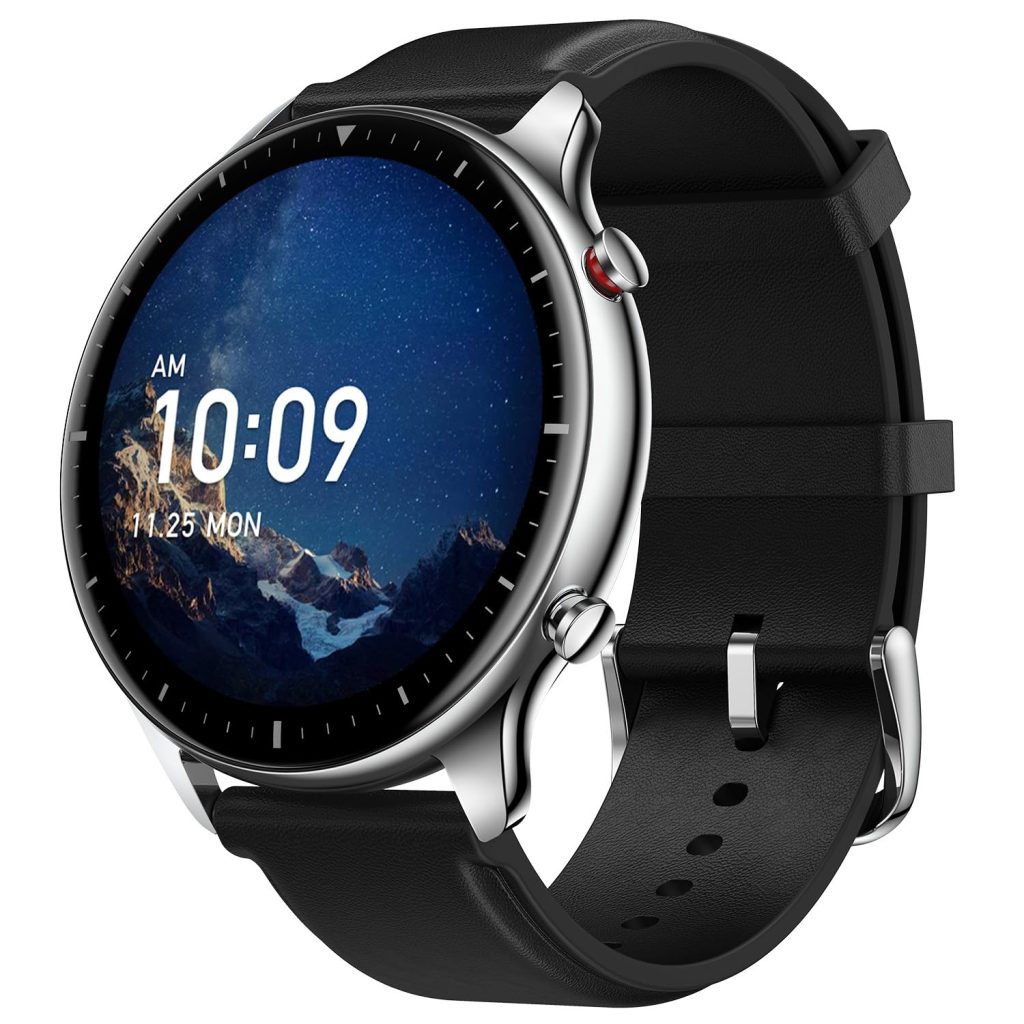 3 – Amazfit GTS 2 Mini Smart Watch
Amazfit GTS 2 mini smart watch is also in this list to track your sports performance in real-time. Moreover, the unique design gives it an appealing look. Similarly, the sturdy body lets your use it for a longer duration. Amazfit GTS 2 has a 1.55-inch always-on AMOLED screen so that you can check the metrics anytime and anywhere without hassle.
What We Like The Most?
Extremely Lightweight
Sturdy Body
Water Resistant
GPS Tracking System
Alexa Compatible
What Are The Cons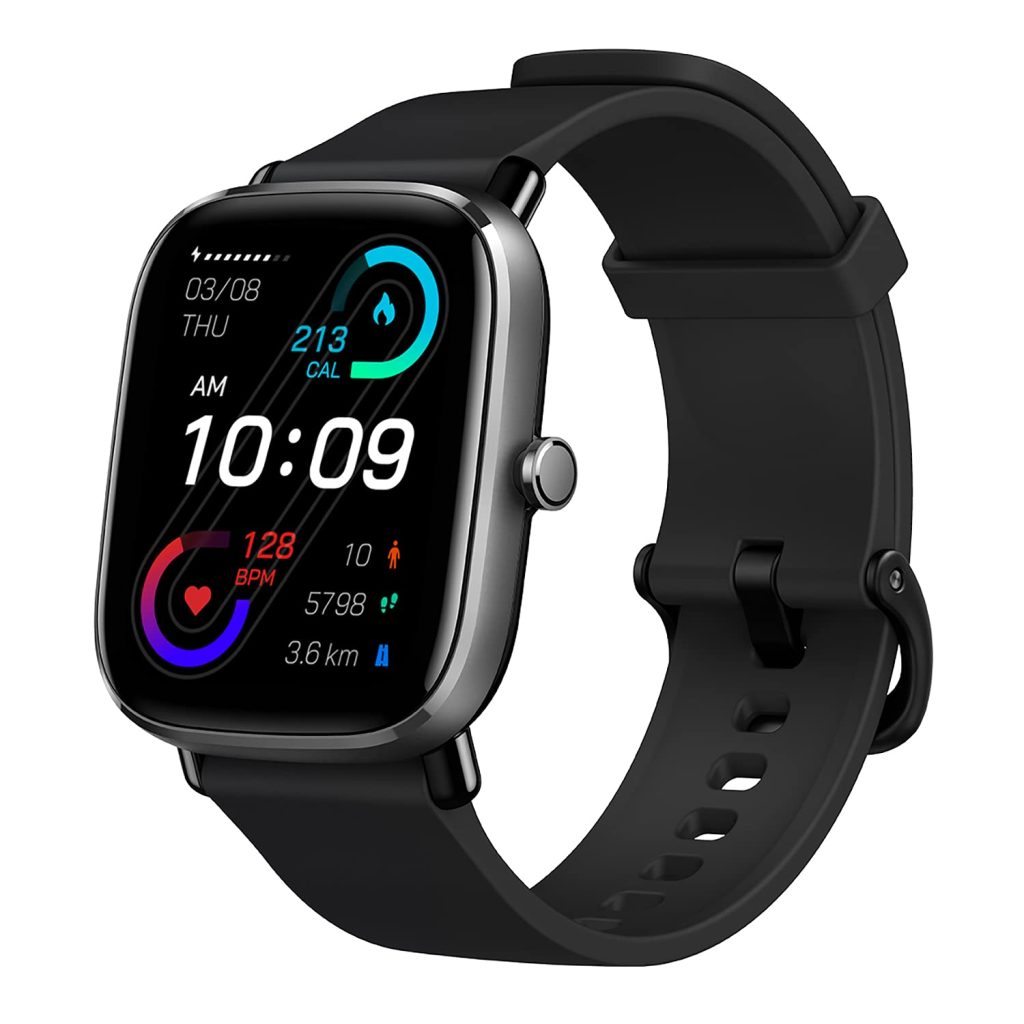 4 – Garmin Fenix 5 Multisport Smart Watch
Whether you are a professional cricketer or footballer or want to make your way to the field, you must own Garmin Fenix 5 multisport watch. Featuring built-in Alexa, you can connect it with your mobile and other apps for more useful insights. In addition, the GPS system helps you track your location, distance, and heartbeat. In this way, you can take your fitness to the next level.
What We Like The Most?
Barometric Altimeter
1.2 Inches Display Size
Can Run Up To 2 Weeks
Complete Accessories
UltraTrac Mode
What Are The Cons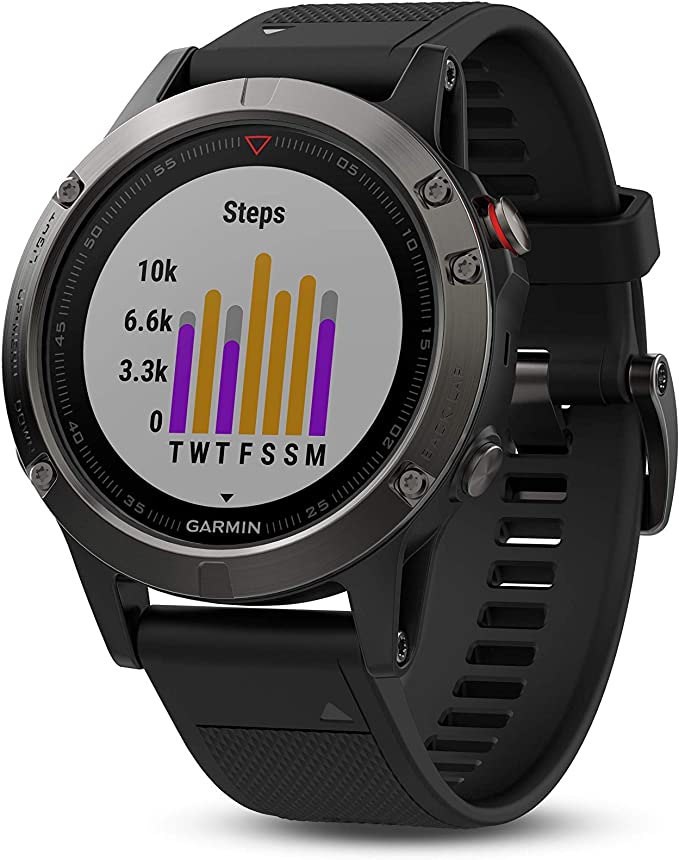 5 – Amazfit Bip 3 Pro Smart Watch
Amazfit Bip 3 Pro is the next product on our list of the best smart watches for sports. On the big screen, you will get an ergonomic view of all the crucial health factors, such as blood oxygen, respiratory, and heart rates. Additionally, you can get insights about running, swimming, calorie burns, and other physical measures. Further, integration with other apps enables you to take your fitness to an advanced level.
What We Like The Most?
3-Axis Acceleration Sensor
Bluetooth Connectivity Technology
Social Media Apps
GPS Trackers
Colorful HD display
What Are The Cons?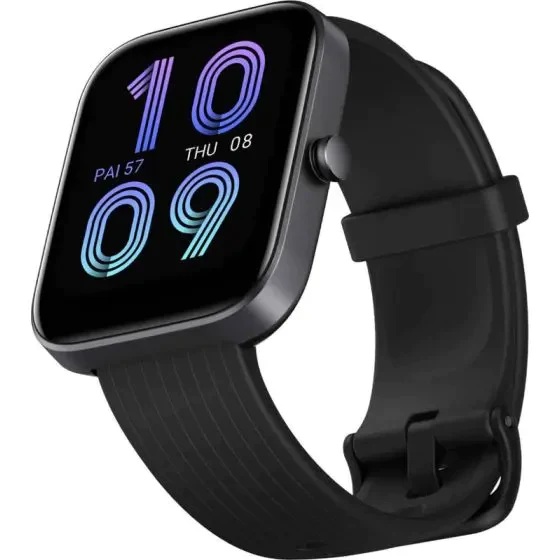 6 – Amazfit GTR 3 Smart Watch
Featuring GPS technology, Amazfit GTR 3 lets you track your fitness in no time by assessing the running distance and tracking the performance in real time. With the help of this gadget, you can answer your phone calls, listen to your favorite music, and check your fitness simultaneously. That's why it is listed among the best smart watches for sports. Besides, the barometric altimeter tracks the altitude to see if the required calories are burnt.
What We Like The Most?
Silky Design
Built-In GPS Trackers
Long Battery Life
15 Animated Watch Faces
10 Plus Mini Apps
What Are The Cons?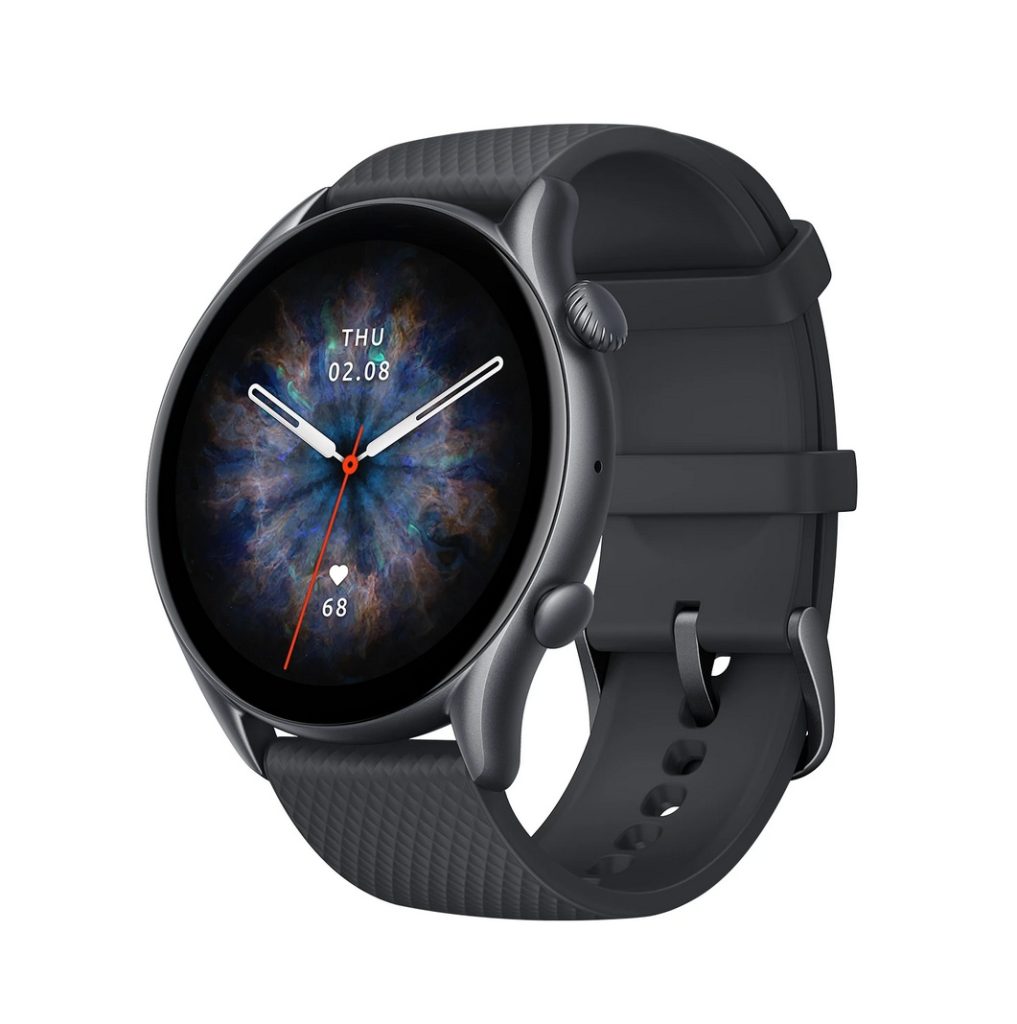 7 – Amazfit Bip U Pro Smart Watch
If you are fond of swimming and want to improve your skills, Amazfit Bip U is the top choice as it can bear 5 ATM pressure in water. Thus, you can check the important physical criteria even under deep water. Further, the ergonomic design gives a unique look when mounted on the wrist.
What We Like The Most?
More The 60 Sports Mode
24/7 Heart Rate Tracker
Fascinating Design
Large Display
Water Resistant
What Are The Cons?
Blood Pressure Checker Absent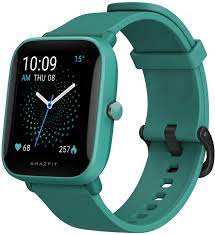 Buying Guide
Before buying the best smart watches for sports, you should look for some basic features mentioned in the under-section.
1 – Screen
Firstly, screen size and dimensions matter a lot in a sports watch. You should pick a smartwatch with a large display and good pixels to accommodate all the standards.
2 – Battery
Secondly, you should check the battery's health and performance duration, as it helps you use it for an extended period.
3 – Health Standards
Thirdly, the product must contain all the necessary health standards, including a heart-rate tracker, blood pressure monitor, and blood oxygen checker.
4 – GPS Tracker
A smartwatch with a built-in GPS tracker can help you estimate your running cycle and design a workout plan accordingly.
Final Verdicts
Smart Watches for sports are an exclusive achievement in technological progress. These awesome gadgets have created a new horizon of success for athletes. Now, they can monitor their fitness better than before. Among the so many products available on the market, you can find the best one after testing and comparing different options on certain criteria. Look for the screen size, battery health, GPS tracker, and Alexa. In addition, consider your budget before making a purchase decision to find the most suitable pick.