Instagram
Best Instagram Giveaway Template Examples to Boost Followers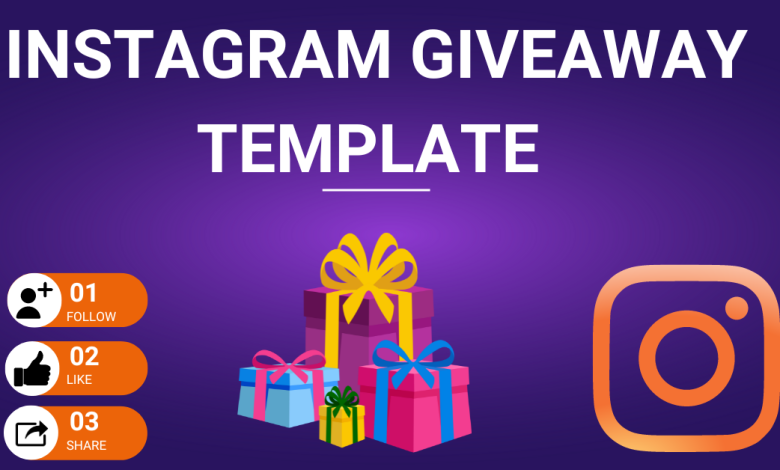 Instagram is a social media photo and video-sharing app that is now used by well-established as well as small entrepreneurs. Millions of people are joining this social media app and organizations are using this platform not only to boost their Instagram followers but also to increase their marketing by using different strategies to increase their viewership and profits.
Instagram Giveaway
Instagram giveaway is a kind of marketing strategy that is mostly adopted by Organizations and brands to reach more people and involve more people by giving them tasks. Usually, all the entries are required to enter the giveaway by performing a specific task that can be done by anyone who gets to the giveaway. Announcing a giveaway is one of the fastest and quickest ways to increase your followers and introduce your product and make it accessible to a higher audience. The giveaway can be a product or a service that participants might win.
Instagram Giveaway Template Examples
Instagrammers can be creative depending on the product and services they are providing; they can use different templates and hacks to have a successful giveaway.
News-jacking Giveaway Template
News-jacking giveaway template can be made only if the organization knows how to play with the words. Tiktok emerged as a video-sharing app and it introduced different trends and viral videos. When a brand or an organization modifies and molds the viral content in a way that its language is mixed up with the brand's specification, or is somehow visible from the content that it is copying the viral meme. This technique of promoting any brand, whether it is food-related, beauty-related, or clothing related has been seen adopted by many organizations. The use of such news-jacking language items in the giveaway is also an interesting strategy to involve different people from social media to participate in a contest and make their product reach a higher number of people.
They can utilize the following rules or actions to be taken by the participants:
They can ask the followers to :
Like all three posts about the giveaway.
Comment by tagging five friends on all three posts.
Share it on your story and tag them.
In order to grow the followers and make the product and services reach a higher audience, this new-jacking template giveaway would work best and that's how the awareness of the brand and its specifications increases. These giveaways can be customized through rafflepress.
Beauty-Products Giveaway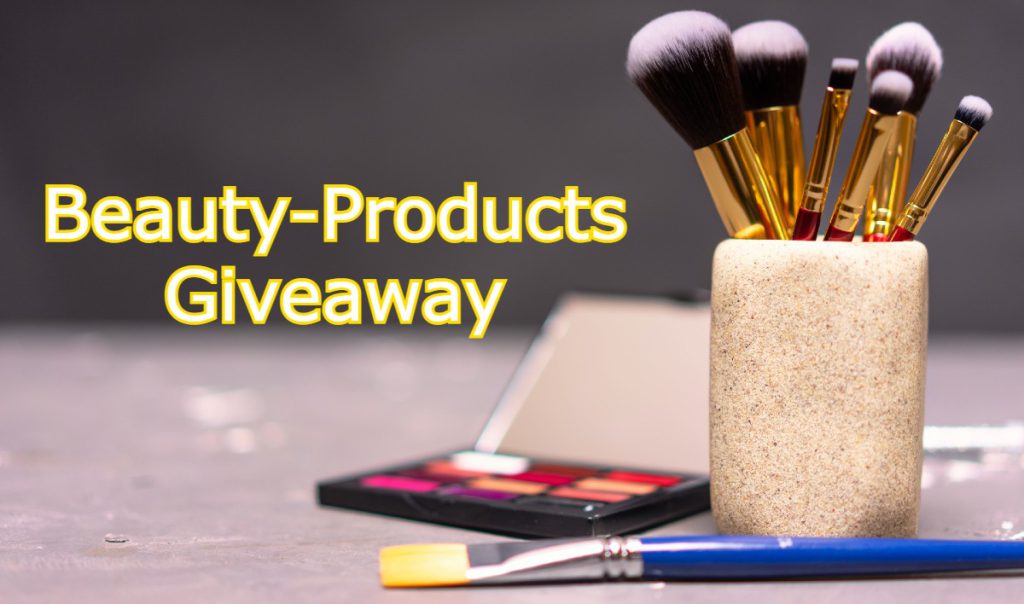 If any organization is running a beauty-brand giveaway, they can set it up in the following way.
Photo for the post can be edited using different free software such as Canva. You can customize your images, poster, flyer, or whatever you are planning to post for the giveaway post.
In your beauty product giveaway, you can add different images of your products and make them look colorful, as it would attract the audience who is interested in different make-up shades and beauty products.
The brands can use their followers to make them tag, share, save and post the giveaway post on their profiles.
To make the brand reach a higher audience, you can ask the participants to enter the contest and win the beauty giveaway by:
Following the brand and giveaway account.
Tagging 3 friends, or sharing the contest with 5 friends.
Like the Post and comment on it.
Multiple Winners Giveaway
For entrepreneurs who are using Instagram to get their product promoted, this giveaway in which multiple winners can be selected and given a Prize can be the best option to boost followers as more and more people might engage in the post because of the nature of giveaways tripling opportunity of winning. The image can be customized with all the details about the prizes and categories.
To enter giveaways, followers can be given a task to :
Like the post.
Share it on their story
Post it on their account
Involve five friends by tagging them in the Giveaway post.
Envetoelements can also be used for graphic designing if you want to add details in the video or an image of your post.
Followers Milestone Giveaway
Reaching a certain number of followers and celebrating great success through giveaways can be a good option too. For example, if a brand reaches 10k followers and announces a giveaway post to reach more audience by making the fans involve their friends and followers in the giveaway post so that they might be able to reach another milestone and indirectly, this is how they'd be promoting their brands, services, and products. They can promote the organization by announcing giveaways, as it would reach more people this way. They can make the following rules to enter giveaways
Like and comment on the post
Follow the brand page
Share with friends
Post it on your story for 3 consecutive days.
They can also customize the image by writing the number of followers they are celebrating. They can use adobe for customization of the Giveaway Post's Photo.
Food Product Giveaway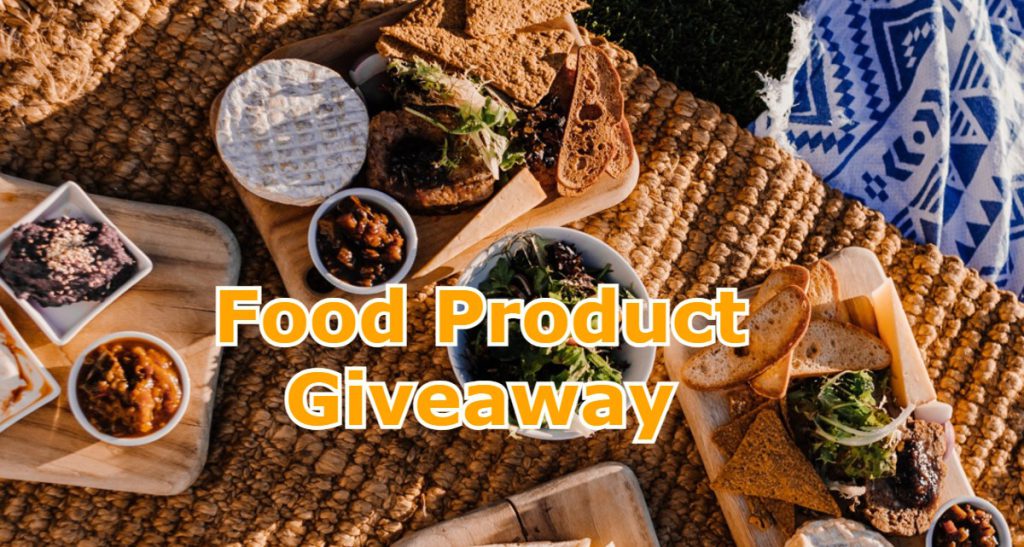 You might have seen some ads where it says that "Buy one pizza and get a burger free". This strategy can be used within food giveaways where you can announce on your Instagram, the new food item this way. You can ask people to order a specific food item and with that, they can get the free food items within the order. This can be a great way to start a new food item in your already established brand. You can add scrumptious pictures and customize them from images editing software. Put on some conditions to giveaway alerts as to follow the new food chain and leave a comment, or ask them to tag 5 friends and like all new food chain-related Posts.
Conclusion
Giveaways are to promote the product or services of any brand. Free software and apps such as Canva, Postermywall, Adobe, Placeit,Aigrow, Envato elements, and adobe are being used to make customized giveaway templates. Instagrammers are using software to promote their brand and reach a higher audience.