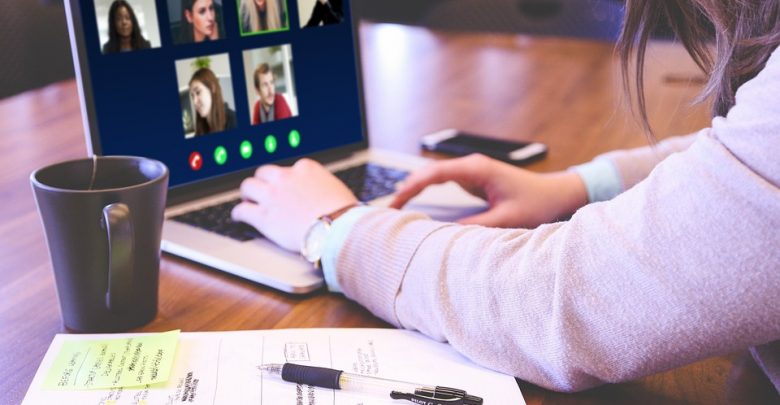 Advanced technology has incredibly changed how and where we do business by hiring remote workers, on-demand communication, and globalization of business operations. Emails, instant messaging, and web conferencing is much desired by workers not only to improve communication but to increase overall operational efficiency as well. Video conferencing is one of the commonly used communication tools by businesses these days as it provides transmission of static images, video and high-quality audio between multiple locations. Multiple people from different locations can join a video conference to share their views and ideas to make wise business decisions.
Here are some benefits of video conferencing over traditional phone calls and how it can transform the way you communicate with your employees.
Improved Communication
Video conferencing is the best way to restore several visual cues that are important in long-distance communication. It offers a more concentrated discussion with less unnecessary chit-chat, and attendees are more likely to stay focused on what is discussed. Eye contact also enables the participants to easily understand the meaning of a message delivered by the speaker that a traditional phone call may not convey effectively. Expressions of gratification, concern, or understanding can easily be addressed than a phone call. It makes communication more effective and meaningful.
Increased Productivity and Efficiency
Over a traditional phone call, a manager may not be able to guide his/her team for a particular job or task. It is the place where video conferences can come in handy to educate employees for a business operation either by giving a practical example or by sharing a screen with them. It offers the ability to connect with customers, colleagues, seniors, and other business concerns at any time and anywhere in the world. When people are able to get desired help, assistance, or guidance in real-time, they are better able to complete more in less time.
Video conferencing also save a big deal of time, money, and efforts in terms of no travel as anyone can join the conference from everywhere just by using an internet-connected device or computer. Moreover, participants of the v-conference are also able to share documents and business files in real-time for instant collaboration. In this way, they are more productive and efficient in doing their jobs.
Visual Aids
No doubt audio calling is one of the best ways to save time and travel money, as it helps you convey your message instantly. But the video conference could be great for businesses as it offers the benefit of visual aids. People can see objects, visuals, and other important things related to their jobs to maintain focus on what is being discussed. Traditional communication methods can end you up with a lack of complete understanding. But when employees and other concerns are able to see each other on screens, they are better able to convey their viewpoints and ideas in a great way. Moreover, screen sharing is one of the great benefits of video conferencing as it allows participants to share their screens and documents in real-time to understand things easily.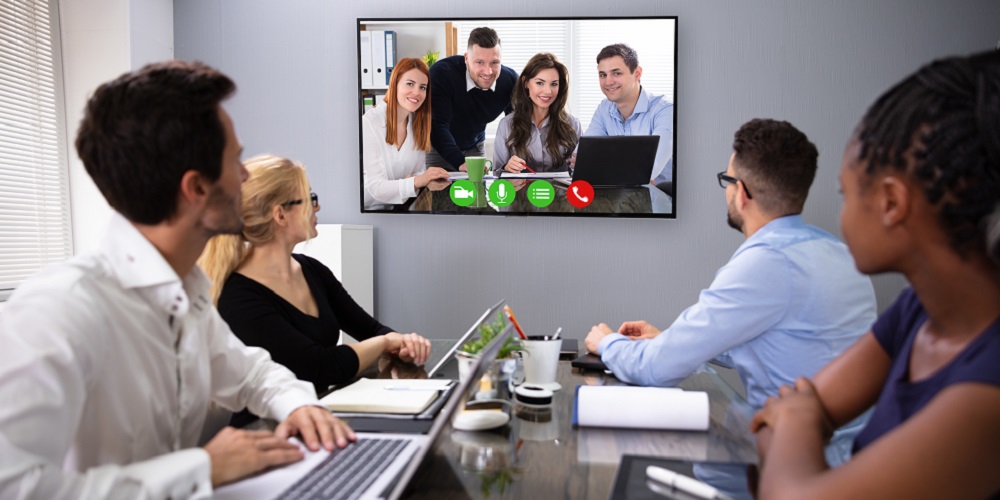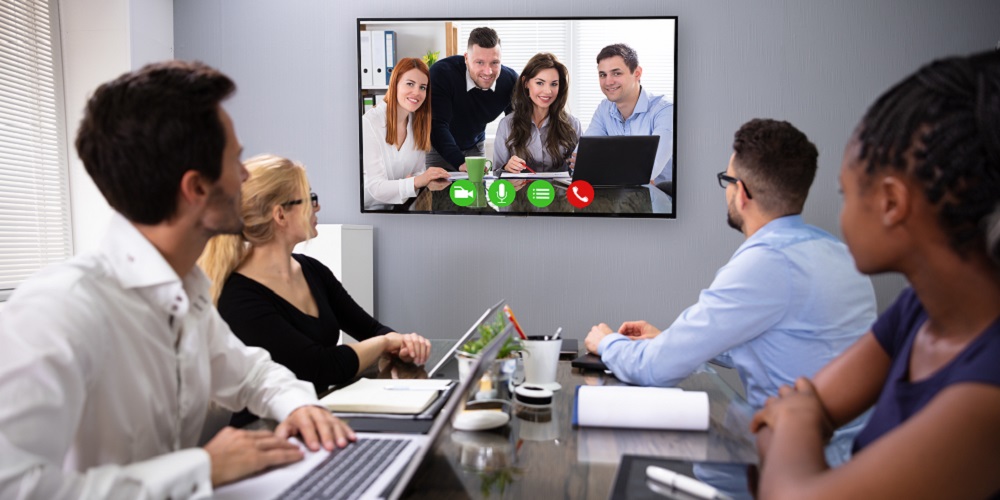 Excellent for Remote Working
If you have remote workers in your team, then video conferencing is here to make communication and meetings more effective. You can stay in touch with remote workers via video calling and guide them regarding business operations and other important things. It allows you to see how they are doing and what they can do to make things better.
Save Time and Money
Video conferencing can help you save a big deal of time and money in many ways. For instance, when it comes to organize a staff meeting or training, you can save a lot of business money in terms of not paying for the meeting space and other essentials when meetings are held virtually. If there is a need to meet an overseas client to seal a deal, you can opt for video conferencing to save many traveling bucks. It not only saves you money but also shows that you are keeping up the latest communication technologies to stand out. The use of reliable video conferencing solutions is the best way to keep your business running while reducing the overall operational costs. Traditional communication methods like phone calls were popular in past, but they are losing ground these days as more and more people are aware of advanced communication methods like video conferencing and prefer these methods to stay in touch either for personal or business purposes.