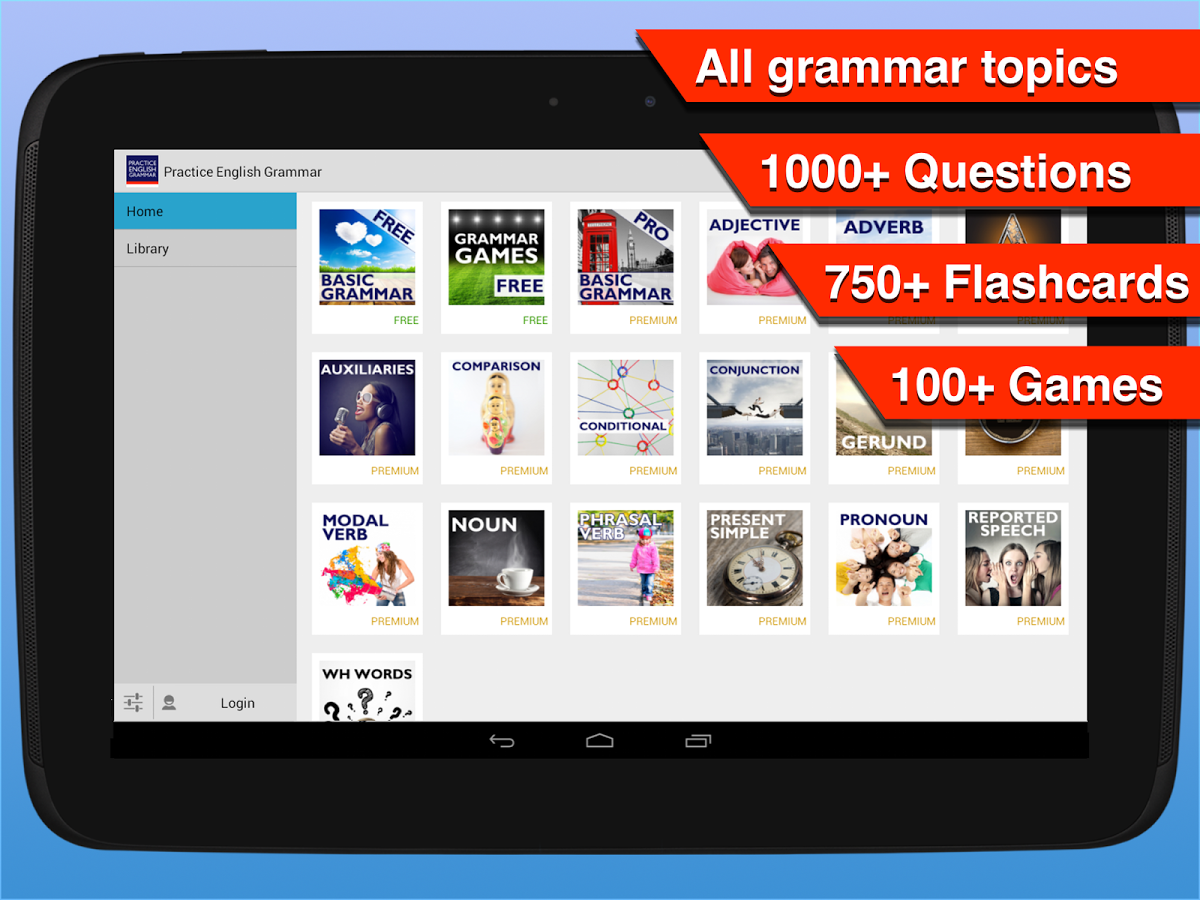 If you're learning English now and you have a smartphone, you're saved from the hassles of commuting to English language classes and hunting for English tutors. Can you imagine learning English on the go, while moving around in cars, on flights, or even on public buses? Just as you can learn English through YouTube channels and podcasts, similarly there are hosts of mobile apps which can assist you with online English learning. With all or majority of the apps installed on your smartphone, it is almost like playing a vocabulary-building game.
We can't deny the fact that learning a language is the most rewarding experience that you can have and thanks to the advancement of technology, there are a number of ways in which you can learn and improve your skill and expertise in a particular language. From teaching yourself the language through conventional methods to attending classes, everything can be done with the help of such apps. So, if you really want to transform your smartphone into a useful tool for learning English, here are the must-have apps to install.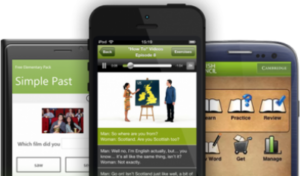 #1: Duolingo
We all know that learning can be made fun by turning the process into a game. One of the biggest features of this app that makes it so attractive is that it has gamified the entire system of learning. Rather than including usual progression, Duolingo sets the structure of the lessons in the form of a skill tree where skill points are awarded for completing lessons, tracking your achievements and progress and the app even boosts you to answer every question in the right sense. Utilize your knowledge to translate content into English. This app is available both on Android and iOS.
#2: Lingua.ly
This is a vocabulary-cum-language learning tool that transforms easy web content into opportunities for learning the language. The app utilizes an easy language-processing method which allows the app to give you real texts based on your individual vocabulary and also on your interests. This clearly means that you not only have the choice of reading texts which are only given to learners but you can also read real text. This can soon improve the command of your language-learning abilities. This is an Android app.
#3: Memrise
Memrise is yet another app that offers a number of courses in different languages just like some multi-lingual websites which cater to multiple languages. The courses are designed by other members of this app community, thereby turning it into a crowd-sourced learning platform. You got to have a main Memrise.com account and the app will integrate with it to offer you offline support as well. There are points systems here too and this app also offers gamified learning. Both Android and iOS users can use this app.
#4: Learn English Grammar UK Edition
This app has been developed by the revered institution, British Council, and is an interactive app that has been created to improve your English grammar skills, especially the accuracy of your grammar. You get both the US and the UK editions and they offer you 4 levels of questions which start from the Beginner Level to the Advanced level. Each exercise covers 12 topics on grammar along with 20 activities per topic. Both the activities have user-friendly apps which assist you so that you don't get stuck while solving all those interactive tasks. You get the UK edition both on Android and iOS devices.
#5: SpeakingPal English tutor
SpeakingPal English tutor is an extremely interactive app that helps you in enhancing your English speaking skills by utilizing voice-recognition technology to simulate a voice call with an English speaker who is a native. You will soon find yourself improving your English pronunciation and spelling and this app will offer you more than 100 levels with different sorts of dialogues, vocabulary items, and sentences. However, in order to get all the levels, you have to pay a few dollars as the free version only offers you 16 levels. Both Android and iOS users can use it.
#6: Phrasalstein
Unlike all the above-mentioned apps in the list, Phrasalstein aims at boosting a particular element of English grammar called phrasal verbs. They can be tricky enough but you can install this extremely useful app for brushing up and honing your skills on phrasal verbs. It has 100 phrasal verbs which will be taught to you through humorous animations. The app also offers meanings, and examples and also translates to German, Spanish, Russian, Italian, and French. This app is available on both Android and iOS.
Therefore, whenever you feel the urge of sharpening your English language skills, you can download and install a few of the useful apps mentioned above. Train yourself to speak stellar English and create a niche of your own in the industry.