Business
Benefits of Architectural Visualization for Real Estate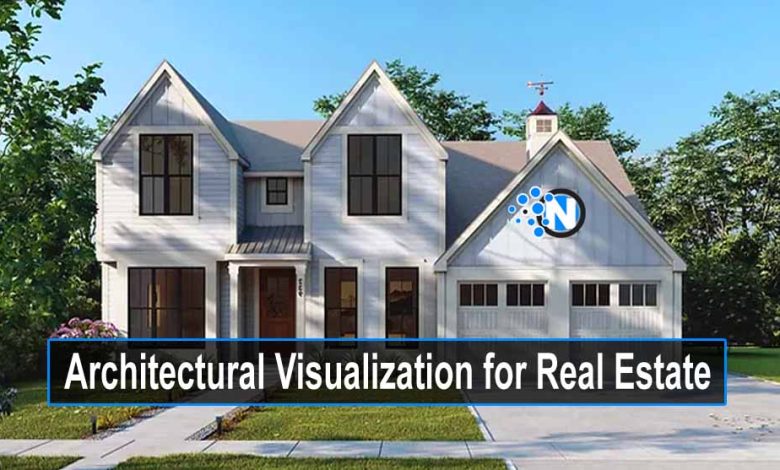 Architectural visualization is going to become one of the most powerful tools in the real estate industry to transform the way of marketing and developing properties. This technology involves the utilization of advanced computer graphics to create realistic and immersive representations of architectural designs and properties. Utilizing the potential of this strategy can take you directly ahead of your competitors, bringing more ergonomic benefits and advantages. We have developed this guide to help you learn about all the perks your real estate industry can pocket by adopting this effective tactic.
What is Architectural Visualization?
Architectural visualization is an advanced technology, that features the latest computer graphics and 3D gadgets to showcase the lands and properties virtually for a more comprehensive overview. In addition, numerous enhancements in this high-end technology have made it possible to transform the blueprints and concepts into immersive and interactive architectural plans.
Moreover, you can deliver virtual tours of the properties. As a result, the clients will better communicate with your ideas. Similarly, you can influence the insights of visitors and investors to generate enough commission for your company in the meantime. Besides, architectural visualization provides a clear and detailed preview of the building, making it easier to imagine how it will look and function when completed.
Benefits of Architectural Visualization for Real Estate
The under-section will highlight the benefits of architectural visualization for the real estate industry.
1 – Enhanced Marketing
One exceptional benefit of architectural visualization in real estate is that it guarantees an enhanced marketing approach. The ability to create visually stunning presentations can deliver more ergonomic views than traditional static images and blueprints. Furthermore, you can create 3D models with this high-end technology to ensure high-quality virtual tours and photorealistic renderings. Consequently, it puts you on the top to captivate potential buyers and investors. Also, you can showcase properties in the best possible lights and increase interest,
2 – Customization of Marketing Material
Real estate developers have to tailor to the customer's requirements to offer a higher degree of customization. Thus, they must customize their marketing material according to their targeted audience. With the help of architectural visualization, they can change the empty properties into residential, commercial, and industrial properties virtually. Hence, by providing solid insights to their clients, you can improve your sales chances, ensuring that your marketing efforts are more effective and result-driven.
3 – Early Engagement
The most potential benefit of architectural visualization is that it provides immersive experiences through virtual tours and interactive 3D models. This allows early engagement with the buyers and helps them explore the property details even before construction. It not only lets you generate clients's interest but also helps in detecting several issues. Hence, you can save time and resources during the developmental procedures.
4 – Reduced Redesign Costs
Redesigning costs is one of the most significant issues in the real estate businesses. It not only questions the company's credibility but also reduces the revenue. However, with 3D models and virtual walkthroughs, you can comprehensively visualize the company in different designs. Additionally, you can proactively assess the critical flaws in a particular design to minimize the redesigning and alteration cost during construction.
5 – Lower Marketing Costs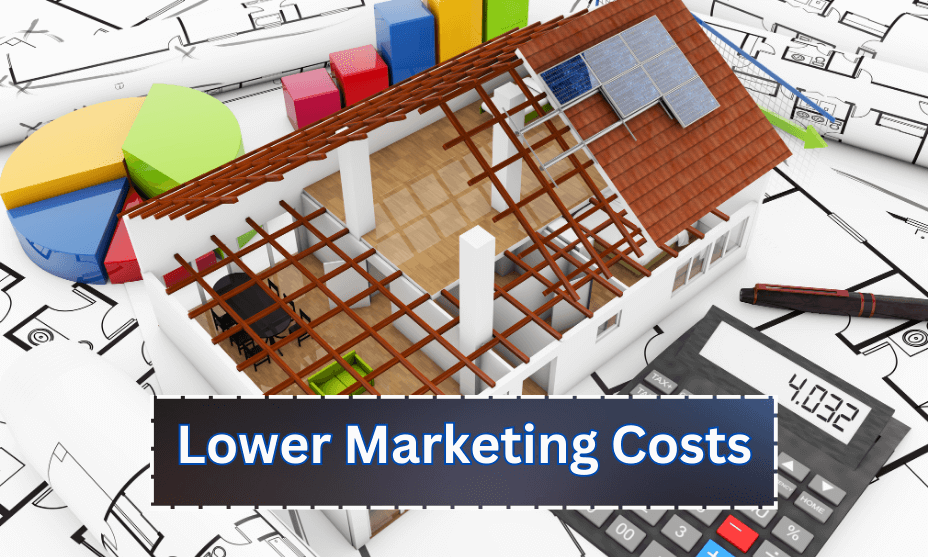 Traditional marketing methods, like brochures and on-site presentations, are no longer effective in this highly competitive landscape. Therefore, you must be very strategic when approaching clients to sell your products. Architectural visualization enables you to provide virtual tours with the help of 3D models, making it an exceptionally effective strategy to deliver the required results. Also, it is highly budget-friendly compared to other real-estate marketing options.
6 – Informed Decision-Making
Architectural visualization is immensely helpful in streamlining the decision-making process. It equips the higher authorities of your real estate company to make clear and comprehensive decisions regarding the selling and purchasing of properties and lands. Besides, it provides high-quality insights into the design elements, layouts, and materials, helping you go beyond competitors.
7 – Faster Approvals
The world population is growing at a rapid pace. Thus, it has created a lot of havoc in the countries with minimal natural habitat. Considering this, many laws and regulations regarding the construction of houses and industrial areas are announced. Municipal authorities and regulatory bodies are continuously checking the construction sites to find the culprits. Nevertheless, architectural visualization can prevent you from all these down parts by showcasing the project's compliance with zoning regulations and building codes to ensure faster approvals from the respected authorities.
8 – Collaboration Across Teams
Above all, architectural visualization is one of the best methods to foster collaboration across different teams inside your industry. Architects, engineers, contractors, and investors are the main components of a real estate project. It is crucial to have solid communication between them to direct the developmental procedure more comprehensively and productively. Also, this collaborative approach promotes smoother project execution.
9 – Identifying Design Flaws
We described previously that there could be several flaws within a real estate construction project. Consequently, it could take a huge toll on the revenue and credibility if not designed well. On the other hand, assessing the critical down parts proactively with the help of architectural visualization can help you mitigate them by working in a productive direction, reducing the risks of costly errors and delays.
10 – Remote Sales
Lastly, architectural visualization helps you generate remote sales by providing a complete overview of properties over the web to potential buyers. Hence, you can reach a global audience and cater to their interests and preferences to take your company to a sky-high level.
Final Verdicts
Architectural visualization has become an indispensable tool in the real estate industry, delivering a wide range of benefits. From enhanced marketing and cost savings to streamlined decision-making and improved collaboration, it can cover all the aspects of your company. Moreover, its capacity to mitigate risks, promote sustainability, provide a competitive advantage, support market research, and improve the sales process solidifies its importance. As technology advances, architectural visualization's role in shaping the future of real estate is only set to grow, making it a key consideration for every serious player.