Gadgets
Are You Planning to Buy a Portable Bluetooth Speaker? Check These 5 Popular Ones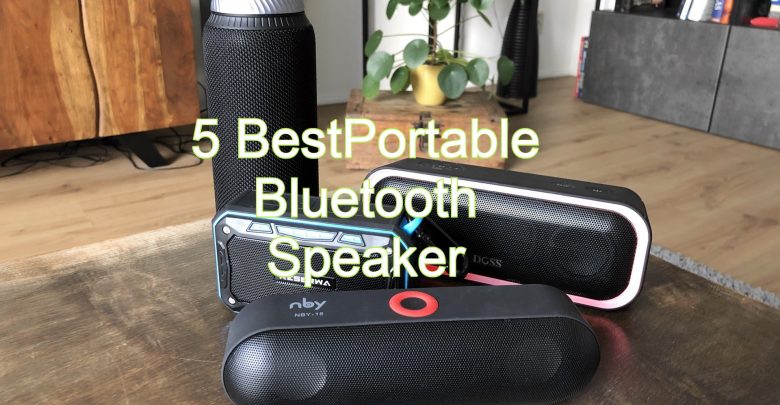 If you are looking for a good quality portable speaker that is also adorable at the same time you are in the right place. We have made a selection of five portable speakers that are extremely popular on Amazon and that will be a perfect companion on your camping trips, outdoor and indoor activities, and entertainment. 
Portable Bluetooth speakers are quite handy, especially during the summer when we often go camping or spend most of our time outdoors. How, let's see what are the most popular portable speakers on the market today.
How to buy the best portable speakers
Just like with any other piece of equipment, it is good to know what to pay attention to before purchase.
The Size
The whole idea behind portable speakers is their portability. For that reason, we need to buy a compact and lightweight one so we can carry it with us all the time. Of course, portability can have some effects on sound volume and quality so if you need to listen to music at higher volumes you should take a look at larger portable speakers. 
The Volume
If you are amazed with the sound quality of your portable speaker when you listen to it indoors, it doesn't matter it will sound great when you use it outdoors. The wattage rating of the speaker can help us determine what is the maximum volume it can handle with no problems. However, you need to know that some companies avoid listing watts on the product specification page.
The Sound quality
A well-balanced sound is what we need from a portable speaker. If the speaker you choose has a weak bass you won't be satisfied with the sound quality. The same applies to speakers with too much bass so it would be better to test the speaker at the store before you buy it.
Durability and water resistance
If you are planning to buy a portable speaker with the intention to take it to the beach or hiking you need to pay special attention to the water resistance and shock protection. Generally, you will find that a large number of speakers on the market are rated at IPX7, which indicates that you can submerge them into water. Of course, this doesn't mean you have to do this every time you are at the beach or by the pool.
Additional features
In case your portable speaker comes with a dedicated app you can expect to be able to use some of its additional features. Some speakers have an equalizer to adjust the bass and treble. Other speakers will let you pair several speakers of the same brand to play simultaneously. Another thing you need to pay attention to is the color. In some cases, you can get a much better speaker for less money if you choose a specific color. Therefore, always check the prices for every color available. And there are also many other speakers with micro SD card slot which is a pretty useful feature if you want to load them with music. This way you don't need to use your smartphone or any other device as an audio source.
Our Top 5 Portable Speakers Selection
Anker SoundCore mini
If you are looking for a compact but powerful portable speaker the Anker Soundcore mini is the right choice. It is very lightweight and it can easily fit in the palm of your hand. This makes it ideal for traveling because you know that when you have lots of things to pack you definitely don't need something bulky or heavy. The battery life is pretty good and it can last for up to 15 hours on a single charge. The passive subwoofer and advanced 5W driver are there to make sure the sound is excellent and powerful.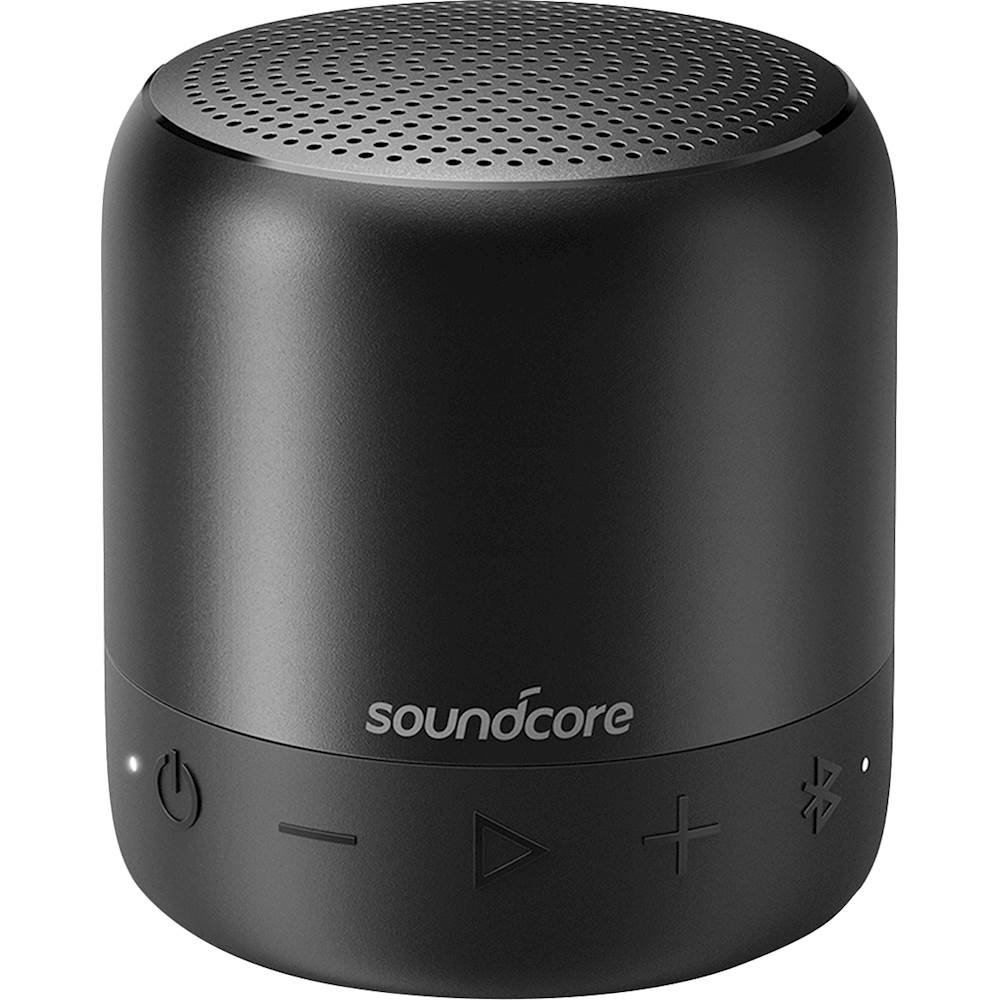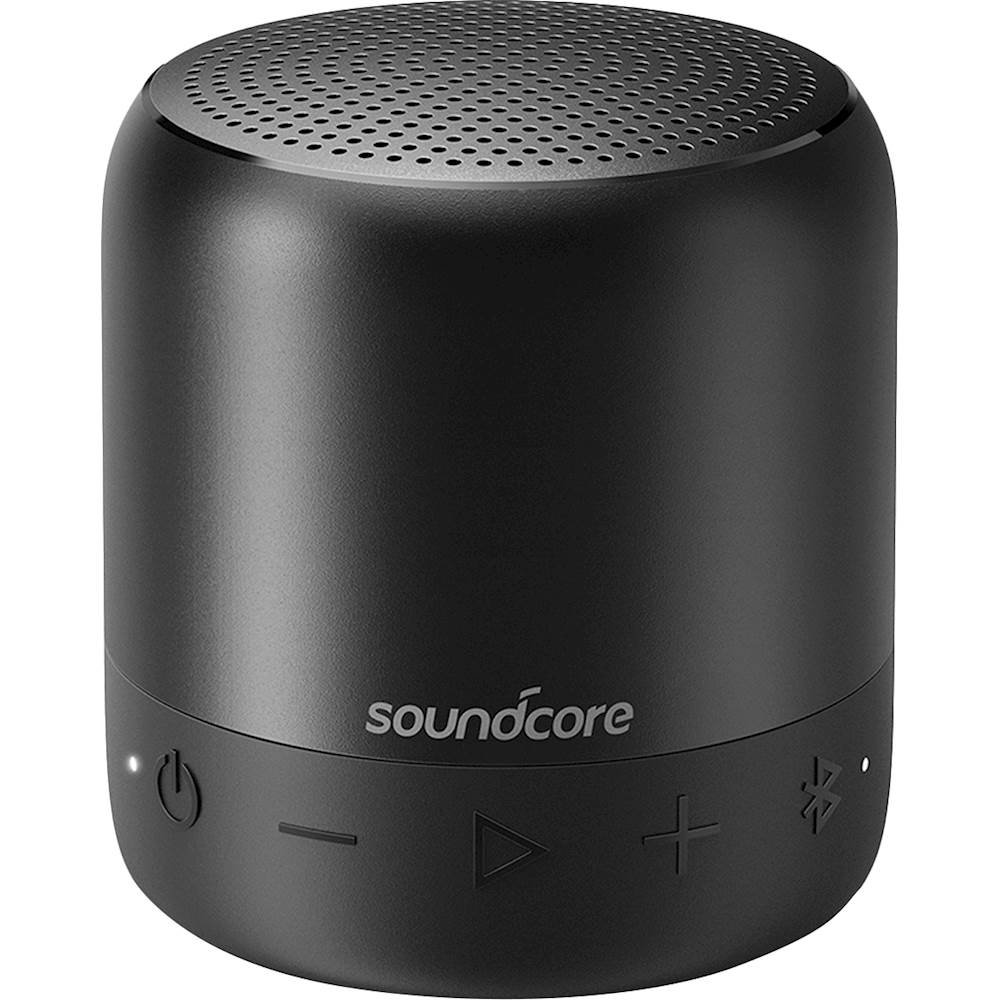 Sony SRS-XB12
One of the things you will love about the Sony SRS-XB12 Bluetooth speaker is that it comes in seven different colors. It is a waterproof portable speaker that will work for 16 hours when fully charged. The strap that comes with it is pretty handy and you can easily attach it to your bag or backpack or on a wall hook. It is just a little heavier than the previous model but it is still great for travelling. In case you have two of these speakers you can pair them to work simultaneously and get stereo sound in a minute.
Anker SoundCore 24
The Anker SoundCore 24 is just as good, if not better, than its cousin the Anker SoundCore Mini. The battery guarantees 24 hours of playback time on a single charge, and it is compatible with most smartphones, smart TVs, and Echo and Alexa products. The design is outstanding and it will look great wherever you put it. The sound quality is something you will be more than satisfied with.
Wonderboom 2
The Wonderboom 2 is all about sports and will serve you well on your sporting adventures. It is shockproof, waterproof, and pretty durable. It comes in several color options and besides being a pretty good and functional speaker, it is also a stylish one. It delivers crisp and clear sound and you will definitely love its 'Outdoor Boost' feature. This feature is designed to optimize the outdoor listening experience by delivering crisper and louder audio.
Enacfire Soundbar
The Enacfire Soundbar has all the qualities to become your favorite gadget. It can work for up to 24 hours on a single charge and it's waterproof. Whether you are going to use it indoors or outdoors, the dual built-in subwoofers will amaze you with the sound quality.