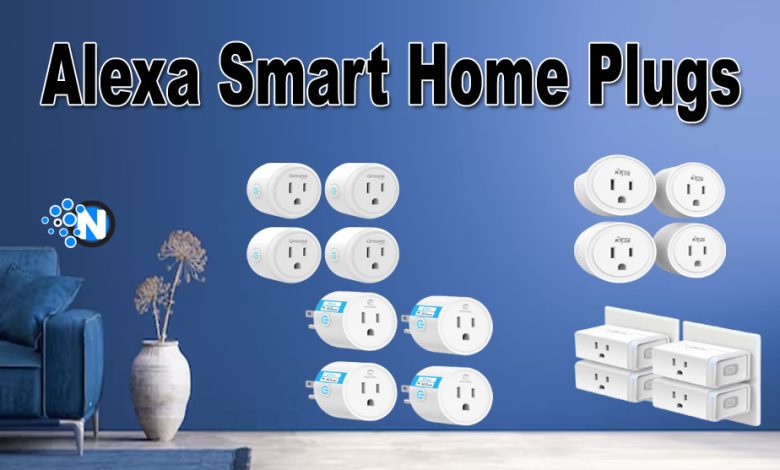 Smart home technology is now becoming part and parcel of our everyday lives because of its incredible advantage. Among numerous gadgets available on the market, Alexa smart home plugs have gained enormous popularity in recent years. They are versatile tools that allow you to control different appliances remotely. Hence, you can conserve electricity and energy sources to remain within budget. Also, these plugs keep your appliances safe. Based on their exceptional perks, numerous options are present, making it challenging to find the top one. We have developed this guide to help you learn about the top 7 best choices for you.
Best Alexa Smart Home Plugs
After researching the market, we have found the following gadgets that can work best with your devices and deliver quality outcomes. You can check their features and pricing to pick the one that resonates best with your interests and budget.
1 – EIGHTREE Smart Home Plug
Firstly, we have placed the EIGHTREE smart home plug in this rundown as it can control home appliances from anywhere. The integration of the Smart Life app makes things more easy and accessible. Thus, you can easily turn off the devices you forgot while leaving the home. Besides, the built-in Alexa helps you control the on/off of the appliance with your voice. One of the best things about this plug is its easy setup.
What We Like the Most?
Simple and easy setup
App compatible and control
Upgraded connectivity chip
Timer scheduling function
Brilliant customer support
What are the Cons?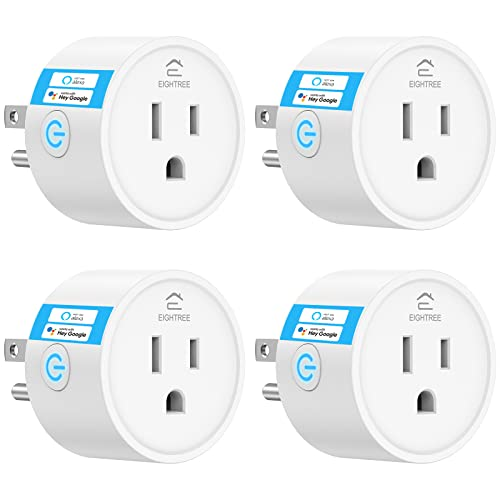 2 – Kasa HS103P4 Smart Plug
https://www.amazon.com/TP-Link-Kasa-Smart-Wifi-Plug/dp/B07RCNB2L3/
Secondly, we came up with a Kasa smart plug in this rundown due to its excellent connectivity with Alexa. Thus, you can enjoy the hand-free controlling experience to set up different devices. Besides, it possesses the ability to work with Google Assistant, which further improves its functioning. The Kasa app is also available to let you control this plug from anywhere.
What We Like the Most?
Compatible with Android 5.0
Colorful light indicators
Also work with Google Assistant
UL certified
Work with different gadgets
What are the Cons?
Wi-Fi connection required for setup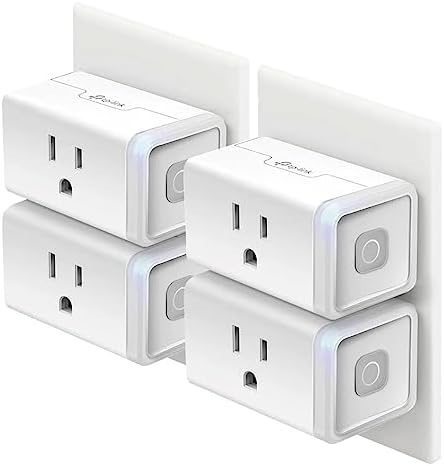 3 – GHome Smart Mini Smart Plug
Featuring an exceptional design. The GHome Smart Mini smart plug has taken the world by storm. Besides the safe design, it can be set up quickly to deliver a seamless connection to you. The hand-free voice control helps you control the functioning of different gadgets with the help of your voice. Besides, you can schedule the auto turn on/off with the compatible app.
What We Like the Most?
Work from anywhere
Briolliant construction
Durable body
Scheduling enabled
Improved Wi-Fi technology
What are the Cons?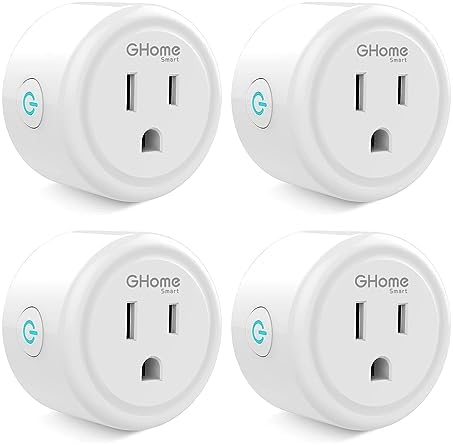 4 – KMC Smart Plug
KMC has also made its mark among the best Alexa smart home plugs with its ETL-certified gadgets to integrate into the smart home systems. It possesses a brilliant availability to work with the Wi-Fi of different frequency ranges. Moreover, no control hub is required to manage the functioning of these plugs as the app lets you check on essential aspects directly from your smartphone.
What We Like the Most?
Highway compatible
Amazing Alexa connectivity
Lifetime warranty
ETL certified
Scheduling and automation integrated
What are the Cons?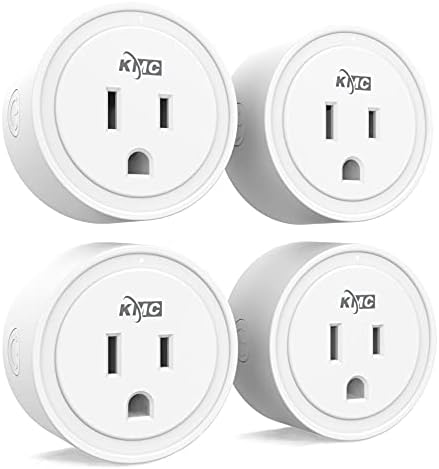 5 – Aoycocr Alexa Smart Plug
With the help of upgraded Bluetooth and Wi-Fi technology, the Aoycocr Alexa smart plugs promise to deliver an exceptional controlling experience to your device. Additionally, these plugs are highly compatible with the POPOTAN application to allow you to control the functioning of your gadgets with your smartphone. Hence, you can experience a significant cut in your total expenditures by reducing the electricity bill. Moreover, you need not subscribe to any service to enjoy the functioning of these plugs.
What We Like the Most?
Faster connection
Works with multiple smart home systems
Manual remote control
Schedule the settings
Ergonomic design
What are the Cons?
Only works with 2.4 GHz Wi-Fi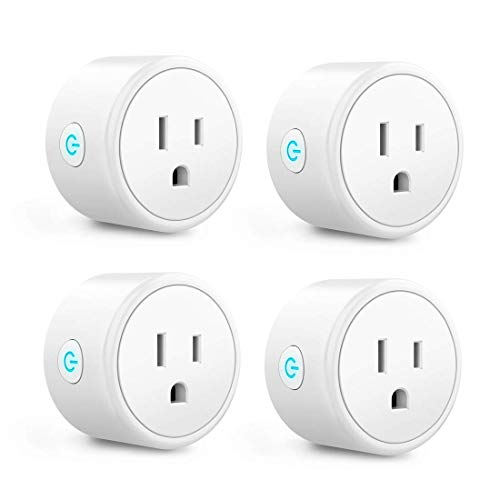 6 – Exioty Smart Plug
Exioty smart plug is highly compatible with Alexa and works brilliantly to deliver immense perks to you. You can set it up quickly and seamlessly with almost every home device. Also, the improved technology ensures seamless connectivity to provide you with continuous functioning and performance. Furthermore, you can schedule the automatic on/off with this plug to conserve energy and reduce expenditures.
What We Like the Most?
Simple pairing process
Compatible with all appliances
Large connectivity range
BLE Mesh
LED flashes
What are the Cons?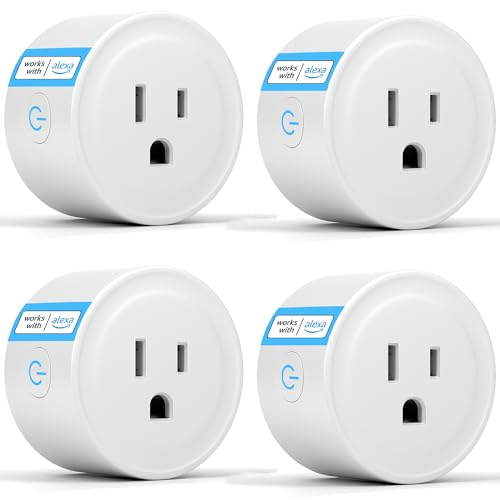 7 – YNF Smart Plug
Lastly, we have placed the YNF smart plug in this rundown on the best smart home Alexa plugs. The brand is relatively new in this field. Still, it is successful in providing users with this brilliant tool to control their devices remotely and manually with voice. The wider signals, with the help of BLE mesh, can spread the signals to a larger area. In this way, it can work with almost every smart appliance in your home simultaneously. Talking about the size and design, the YNF plugs resonate with the requirements of almost every homeowner.
What We Like the Most?
Timer function
Wider signal
Brilliant design
Sturdy body
Automatic control available
What are the Cons?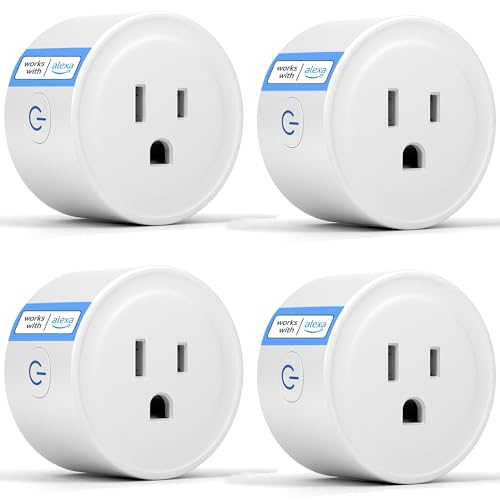 Final Verdicts
These are the top 7 best Alexa smart home plugs you can purchase to control your smart appliances remotely from anywhere. With these tools, you can easily have your hands on a tremendous experience. However, you need to consider certain critical factors to pick the best one from the numerous options available on the web. Check the compatibility of plugs with your appliance. Further, connectivity options like Wi-Fi and Bluetooth matter a lot. Lastly, determine the pricing to select the smart plug that can resonate with your requirements and budget simultaneously.