Software
Advantages of investing in Employee Monitoring Software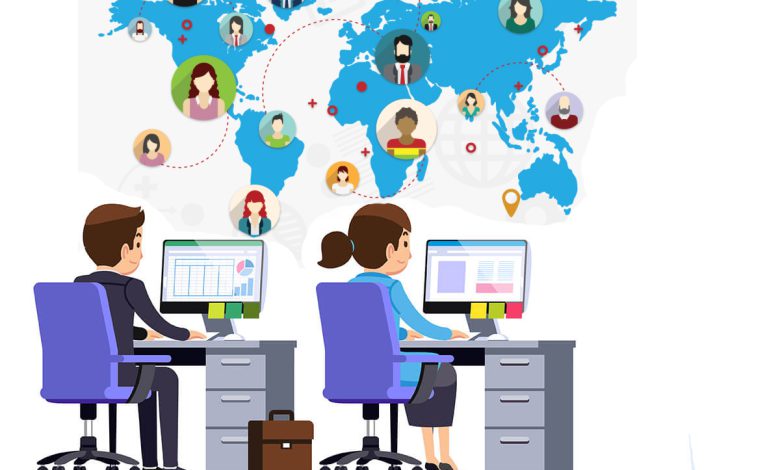 Employee monitoring software plays a crucial role in the productivity and stable growth of your business. For big companies, it is hard to ensure the checking the working of all the employees of the company and to protect the data. It is necessary to take care of the employee's activities. If you think that monitoring employee activity seems like you have trust concerns with your employer, then it's a wrong approach. The main purpose behind the monitoring development and to generate leads. During the pandemic, it was hard for the companies to ensure the business continuity and productivity of work assigned to different teams. In this situation, Monitoring software certify the
Employee monitoring software works when you install the monitoring software in the computers of your employees. When you run the software it starts working automatically in the background, you put your admin access in the dashboard to watch and analyze all the activities of your employee. The time spent by the employees over the different sites is generally measured by the employee monitoring software.
Mistake Analyzer
Employee monitoring software can be a mistake analyzer to highlight the errors performed during the work. When you have full eyes and ears over the employee's activity, it'll be more continent for you to get in touch with them whenever they are committing a mistake. In this way, you can correct the mistake on the spot. When you are connected with employee monitoring software, it helps you to evaluate the errors and correct them at the time. This can save your time in finding errors later
Ensure Remote Working
Remote working culture is also expanding due to the pandemic, but it is hard to create a proper workflow without the proper checking and supervision. Remote working may arise at any time in the current situation, you should know that how to track and ensure the work performance of your employees.  The employee monitoring software allows you to check and analyze the real-time screenshots of your employee's working window. It provides a better experience of working and doesn't let the employee compromise on the productivity of work at home.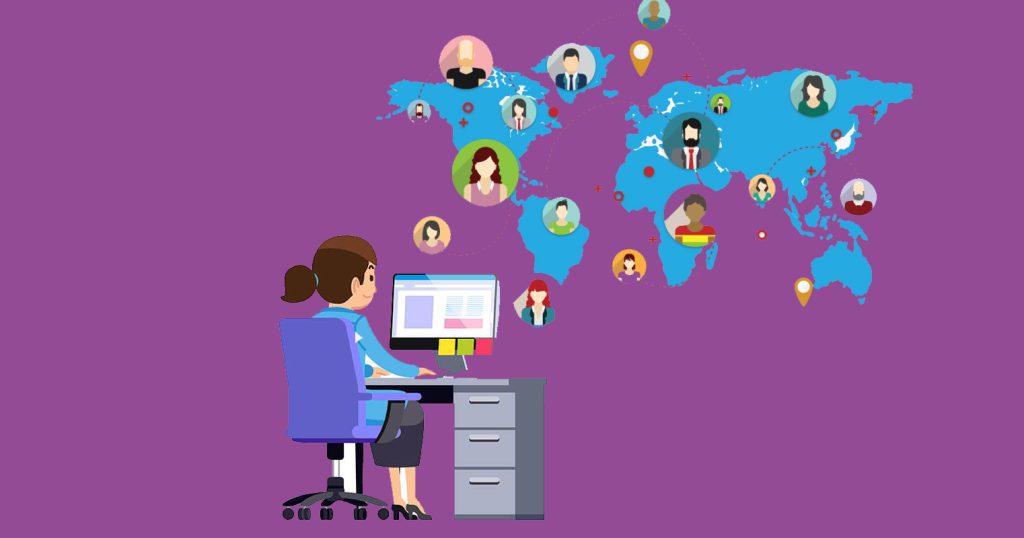 Increase Employees Productivity
The monitoring software motivates the employees to work with honesty and full passion. It creates a discipline of working and reminds them of what they were hired for in the company. It is a psychological approach for convincing the employee's mentality towards work. They are not forced but took responsibility. Through monitoring software, their unproductive hours turn into productivity tasks. They don't involve in unproductive and absurd activities during working hours. On the other hand, it is also a source of satisfaction for you to keep in touch with your employees' work activities.
Target Achievement
When an employee is unable to achieve a job goal, it can be frustrating for a boss. As he knew it could happen at that particular time. Carrying out a daily routine enables the company to achieve its future goals timely. As you can get daily reports of your employee's work, it helps you sort out an employee who is not working according to the target schedule. The project manager in this way reexamines or rearranges the project schedule to ensure the completion of work according to deadlines.
Attendance of Employees
It is necessary to obtain employee attendance in every company. There are many procedures of attendance for the employee, some of few also come with monitoring software, where you can track the not only arrival and leaving time of your employee but also obtain its leave, breaks and hourly attendance, all of these not only affects the performance of one employ but also the performance of the whole team. As the constant absence of an employee affects the company status as they become dishonest and disengaged with their work. While a monitoring software reports his absences to the boss and this fear make him regular.
Detect Hacking
Websites and other online sources play a crucial role in expanding a business, thus physical or new business holds an online status in terms of websites or social media.
The Internet has also developed many security crackers and hackers, especially those who harm websites. Hackers imply various techniques and tools to get access to any targeted site. You must be aware of the hacking techniques and ways to protect your business from cybercriminals. Whenever any of your employees go through a suspicious link, the monitoring tools identify that link and let you know about the root of the entrance of the hacking.
Payroll Manager
Some monitoring tools come with a payroll functionality process where you can manage the payroll of employees. You can also use this feature by integrating with a third-party payment site. The payroll manager allows you to view all the payment history of your employee. Through this feature, you can also share invoices and make a new transaction with an employee.
Save Time and Money
You can save valuable time and money with employee monitoring software. You do not have to go to the staff desk but you can manage all their productivity of work on your desk. You do not need to hire a manager or staff member to monitor your employees' productivity. You can track even the hourly work metrics of your employees.
Build Employee-Employer Relationship
Employee monitoring software builds a strong communication relationship between the employee and employer. If you notice any mistake of the employee, instead of highlighting them at the spot, you should revisit the employee to discuss that mistake again. This habit of correction will inspire the employee and he'll avoid the mistakes the next time. The manager should rectify his mistake in a secret mode instead of insulting in front of all team members. This helps the employee to work with honesty and devotion.
Conclusion
No doubt, Employee monitoring software provides you plenty of benefits from the management to the potential of your company. Such software provides you full peace of mind and satisfaction towards employee behavior. This is the best relationship manager between an employee and employer. We have covered all the major advantages of employee monitoring software in this article. You should invest in this software according to your company size and requirement.