Marketing
9 Reasons Why Brands Should Work with Influencers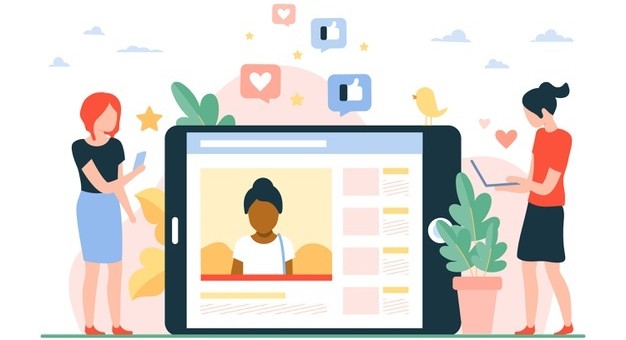 There is a huge competition between brands and businesses to attract the target audience effectively and convert them into valuable and returning customers. As a lot of marketing techniques are out there for this purpose, more brands and companies are collaborating with influencers to secure new customers and to boost ROI. Business owners and brands have realized the fact that influencer marketing is authentic and can efficiently bridge up the gap between the company and the target audience.
Spending your marketing budget on influencer marketing is the best way to present your product or services in front of the right audience to get better exposure as there are numerous reasons why brands should work with influencers. Some of them are listed below in this article.
1- Influencers Help you Generate More Sales
It is no brainer that influencers generate more sales for your business or company. And it is one of the major reasons why more and more brands are shifting to influencer marketing. When a relevant influencer starts talking about your service or product, sales generation starts right away because people nowadays prefer listening to their favorite influencer before they visit the market for making a purchase.
2- They Create Engaging Content
Influencers are more creative and are proficient in creating high quality and engaging content to keep their followers entertained while providing them with useful information or details about something. They can also create user-generated content about a specific product or service to help the target audience make wise buying decisions. However, a business or brand cannot use, edit or share content without permission of the influencers if they are working on influencer marketing.
3- Increased Brand Awareness
Influencers are the strong link between a company and its market awareness. As it is mentioned above that influencers help businesses generate more leads and sales, the brand awareness generated by them is matchless to traditional PR tactics. Improved brand awareness is most vital in this highly competitive business landscape and influencer marketing is a superb way to build and increase brand awareness.
4- Influencers are a Trusted Voice
Consumers are more cautious than ever before and are more likely to trust word of mouth than the business or brand itself. That is the reason, partnering with influencers in your industry to convey your corporate message could pay off in the long term as influencers are considered as trusted and authentic by the consumers. The trusted voice of the influencers is now one of the latest marketing trends when it comes to reaching the target audience even without breaking the bank.
5- They Build Strong Customer Relationships
Influencers are the famous humans who build a relationship between your brand and their followers. They let their followers know that your products or services could be the best matches for their needs. It is always harder to build fertile connections with your target audience, and it is the place where influencers play their role to help you build relationships with the target audience.
6- They're Expert Communicators
Influencers spend a lot of their time in the digital landscape while generating engaging content and communicating with their followers. They are highly skilled to communicate with their followers in many ways. That is the reason, they are excellent at conveying a company's vision and corporate message in a way to effectively connect followers with a brand or company.
7- They are Engaged
Influencers are more engaged with their followers than any other marketer using different marketing tactics as their core job is to stay connected with the followers and how much reach they got. That is the reason, engagement skills and expertise of influencers cannot be denied. The more engaged influencer can present a brand's voice in front of a more and highly active audience.
8- Influencers are Creative
As there are countless influencers across different social media platforms, they need to stand out from the crowd by providing their followers with useful, engaging and entertaining. That is the reason, they are more creative to generate content that their followers love to read/watch and share. An influencer with creative content-generating skills can provide your business with more ideas and options to market your products greatly for more leads and sales.
9- They Know their Audience
Influencers are connected with their followers 24/7 and they know very well that how to best engage with them for increased reach. They know what type of content would be appealing for the followers. This is why a brand should work with influencers to market its products or services in front of the target audience.