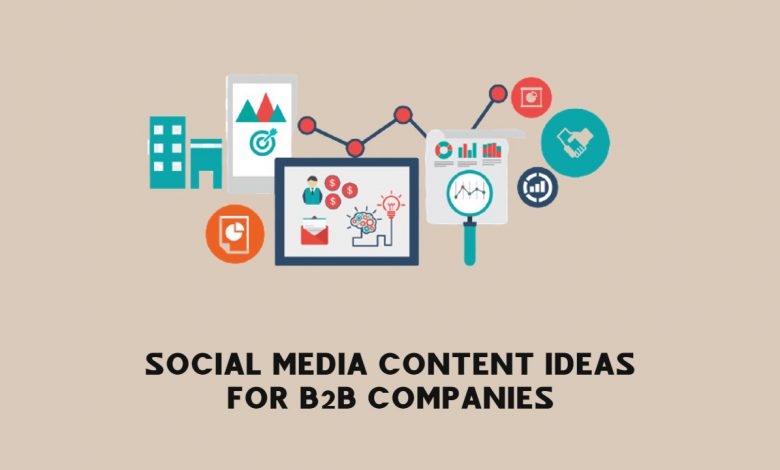 With an obvious growth of social media popularity in this digital era of life, businesses are focusing more on building a robust presence across different social media sites to get noticed and recognized. But the harsh fact is that there are so many B2B companies still fail to create engaging social media content and engage the target audience effectively.
As almost 4 billion people are active on social media across the globe, you as a B2B organization should come up with creative social media content ideas to connect and engage with your potential customers in the best way possible.
Best Social Media Content Ideas for B2B Companies
If your B2B company is struggling to drive traffic to your offerings, make sure to include social media as an integral element of your current digital marketing plan. Below are some creative social media post ideas for B2B companies that you can integrate into your social media strategy to drive massive traffic and build brand awareness.
– Social Media Presence with a Human Face
Most B2B companies use a third person tone when they write, publish and communicate on social media. Instead, you should humanize your brand by posting content using the first-person approach. It makes them feel that they are interacting with humans, not robots. Create and share useful, informative, and relevant content on your social media profiles. You can also include images that goes on inside the company to give your social media posts a personalized touch.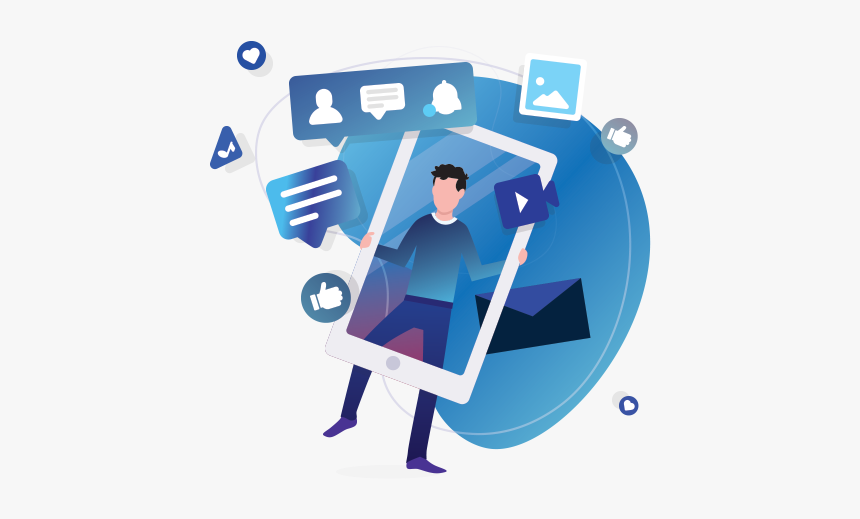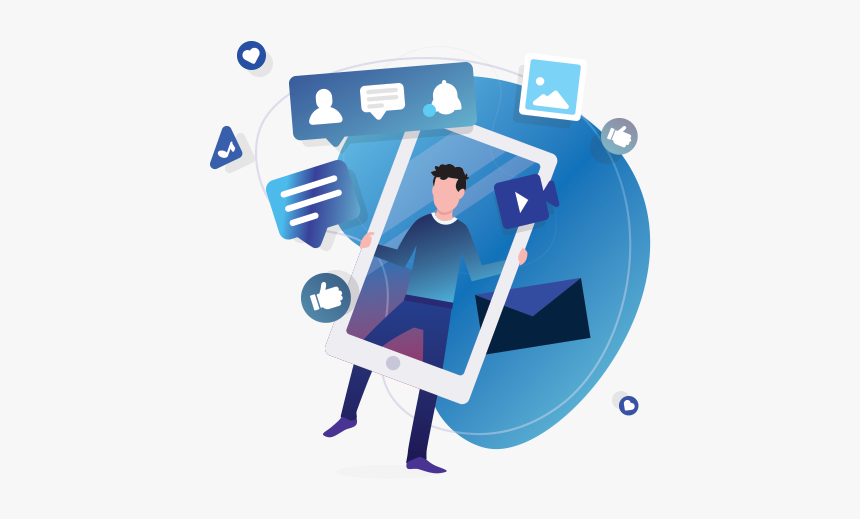 – Share Insightful Freebies on Business Profiles
Creating well-researched and informative content like case studies, industry insights, and project reports is a great idea to establish your B2B company as an industry leader. Share them as insightful freebies across your social media pages to grab the attention of more users who might be interested in business-to-business offerings. In exchange of these freebies, you can ask your followers for their email IDs that can be used in your next email marketing campaign.
– Share Content on Relevant Social Media Channels
Since LinkedIn is the largest social media channel for business professionals, B2B people usually visit LinkedIn for seeking business solutions or information than Facebook or Instagram. Even almost 90%+ B2B professionals use LinkedIn to generate new leads. Here I am not telling that Facebook cannot help you secure more leads for your B2B offerings. This is the reason, keep sharing useful and relevant content across different social media sites including LinkedIn, Facebook, Twitter, and Instagram. It will help you reach your potential customers wherever they are.
– Social Media Events and Webinars
In this digital world, social media events and webinars are one of the best social media content ideas for B2B companies. It is an excellent way to engage with potential B2B leads while offering them value. However, you should choose the right social media channel to host a digital event or webinar. You can also use paid social ads to generate buzz for your event. Starting a webinar just to share industry knowledge or information without having a sales agenda helps you stand out as an authority in your industry. It also builds trust, credibility and increases brand awareness.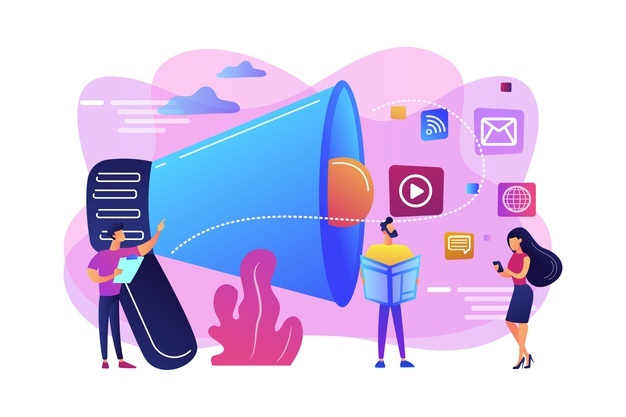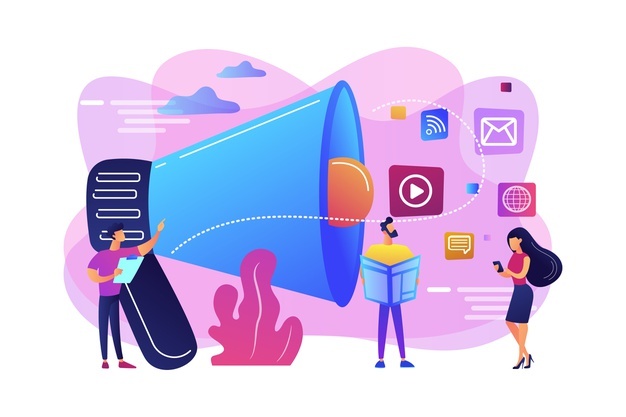 – Go live
Going live provides you with an exciting opportunity to share a work story, corporate event, or activity with your audience in real-time. Different social media sites like Facebook, Instagram, and YouTube allow you to go live and interact with your audience even when you are doing office work. You can go live for a variety of purposes. You can start a live session to answer industry-relevant questions of your audience or invite them to join you in a corporate event. This social media content idea for B2B companies also helps them share life inside the workplace.
– Success Stories
If you have recently achieved a special honor or award, sharing the news with your social media followers would be a great idea to engage with them on a more personal level. It is not just a creative social media post idea but also helps you build trust and credibility in the industry. You can also share success stories regarding recently accomplished projects as your work experience.
– User-generated Content
In this digital world where consumers rely on customer reviews and recommendations, using user-generated content on your social media profiles is the best way to set yourself apart from your competitors. UGC is one of the creative social media content ideas for B2B companies as it helps you stand out in the industry. Whether it is an anonymous mention, product review, or a recommendation, make sure to share user-generated content across your social profiles. It will work as social proof and build trust. Don't be afraid to ask your happy customers to leave testimonials and reviews on your digital channels and share those valuable words on your B2B social profiles.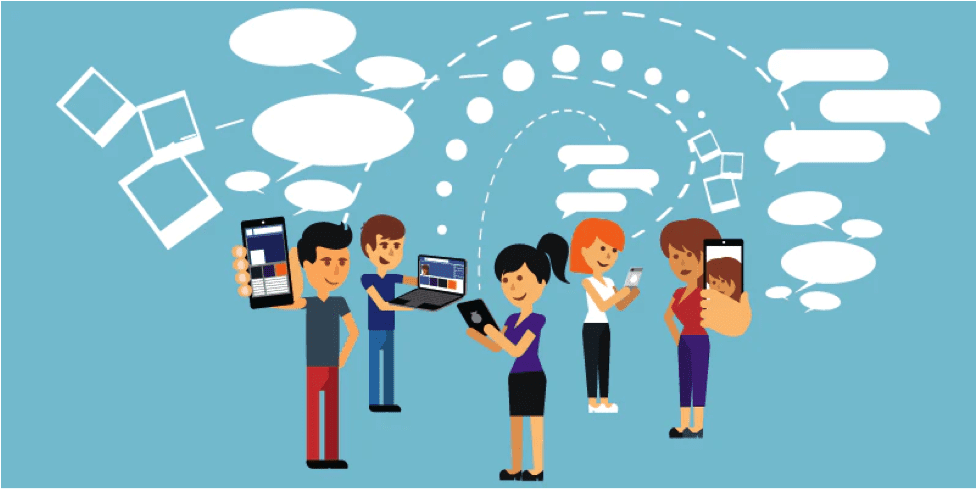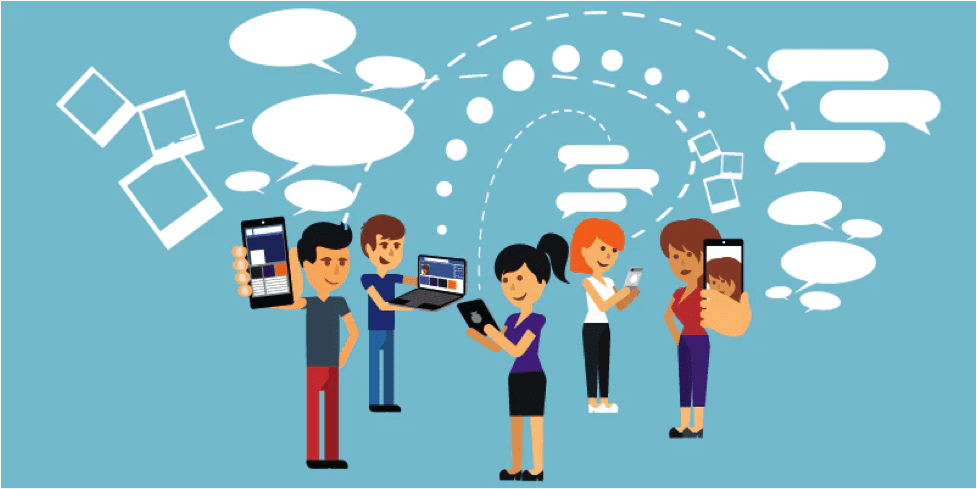 Final Words
The above-mentioned social media content ideas for B2B companies can inspire you to revamp your existing social strategy with creative post ideas. Use of these social media post ideas can help you drive more engagement on your company's social media profiles and secure more leads online.