Tech
7 Best Gifts for Sustainable Tech Lovers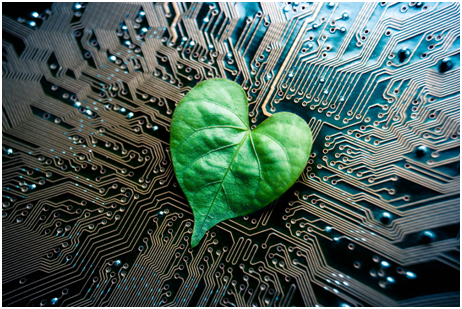 Need to find a present for someone who is very earth-conscious and loves the latest tech? Whether it's for a birthday or an upcoming holiday, give them a sustainable, eco-friendly gift that they are sure to appreciate. From compostable cases and phone accessories to Energy Star-certified electronics, here are the seven best gifts for sustainable tech lovers that will make them smile.
#1 Sustainable Apple Accessories
When it comes to Smartphones, Apple rules the roost. So chances are your friend or a family member has an iPhone, a set of AirPods, or maybe even an Apple Watch. If this is the case, they will appreciate a gift that not only helps combat the e-waste problem by keeping their phone safe but is also made of sustainable materials — like Pela Case phone accessories. Pela Case offers phone accessories made of compostable biopolymer plastics that don't leave behind microplastics or fill the lands and soils with toxins. Check out all their eco-friendly, sustainable products, from an AirPods cover to Apple Watch bands. Do they have the latest iPhone? Help them protect it with a nature-inspired iPhone 13 case. Of course, Pela Case offers more than Apple products (if they lean more toward Androids).
#2 Solar-Powered Smartwatch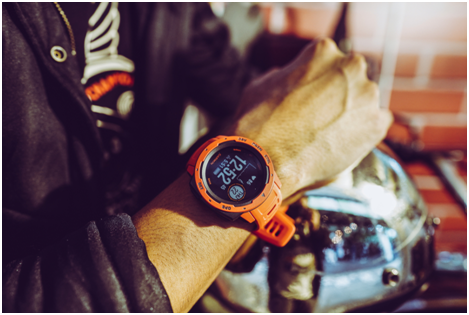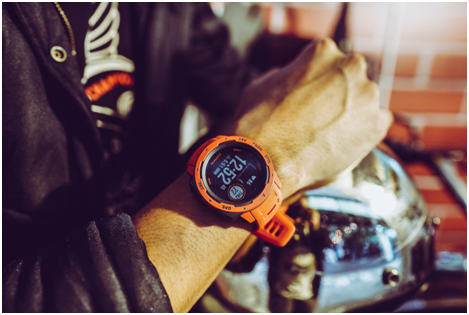 Smartwatches help us monitor all sorts of things, from our heart rate to sleep patterns and even our oxygen. Wearing them all day long, and even as we sleep, you can go through batteries reasonably fast — unless you have a solar-powered smartwatch! Check out the Garmin Instinct Solar-Powered Smartwatch. This handy watch features a military-grade design and can recharge in the sun whenever you are outside. It even has a power manager, allowing you to monitor the battery life as you track certain activities like running, swimming and more. This way, you don't have to worry about whether the GPS tracker is wasting energy keeping up with you.
#3 Solar-Powered Charging Station
A solar-powered charging station is always an excellent tech accessory to have. You never know when you might need one. Keep it in the car for emergencies or simply take it on vacation or camping so your tablets and smartphones can stay charged. There are countless options out there from which to choose; however, make sure it has a power backup kit to store the energy when not in use. To charge smaller devices like a phone or laptop, find a charging station that offers at least a 7Ah 12-Volt battery and six hours of use. Dual or multiple USB outlets are smart, too. This way, they can charge more than one device.
#4 Energy Star-Approved Tablet
Some tech manufacturers have begun to think about energy efficiency, especially when it comes to power-chugging computers and tablets. Microsoft, for example, offers Energy Star-approved tablets, like the Surface Pro 7, which offers fast power and several hours of battery life. Inside this device is a fast-powered Intel Core Processor that offers as much power as a standard laptop. Plus, each energy-efficient charge can boost this tablet's battery for up to 10 hours for those on-the-go days.
#5 A Smart Thermostat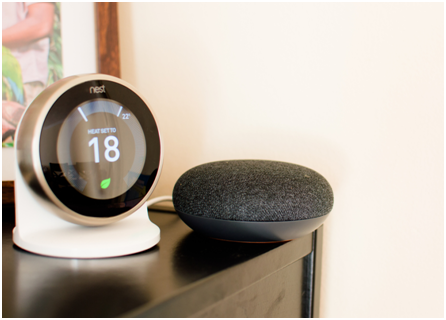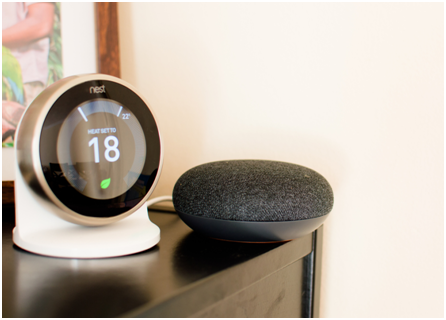 Smart thermostats are designed to learn your home habits and offer temperature control straight from your smartphone, tablet and more. Plus, they can help monitor your energy usage so that you can cut costs on your heating and cooling bills, relying less on fossil fuels. That's why we believe that the Google Nest Learning Smart Thermostat is one of the best gifts for sustainable tech lovers. This clever, eco-friendly piece of tech can monitor your energy, learn your home and habits and even create a schedule to minimize your overall energy. You can even program it to shut off when you leave for work or a weekend trip.
#6 Energy Star-Certified Wireless Electronics
Whether you need a wireless subwoofer to play music on the patio or a wireless printer for your home office, one of the best gifts for sustainable tech lovers is one that is Energy Star-approved and certified. This is true for just about any electronic you may give. Energy Star is a company dedicated to energy conservation for all kinds of household devices, from heaters to lighting and more. So are you looking for something super-efficient and Energy Star-rated? Explore their online product database for audio and video equipment and even office equipment like tablets and printers.
One remarkable example of Energy Star-approved tech is the Vizio 2.1 surround sound system, a speaker and subwoofer that offers impressive sound quality. Looking for a more practical gift for an entrepreneur who works from home? Look for a wireless printer that is not only Energy Star-rated, but offers extra features like double-sided page scanning and a high page yield to reduce ink costs.
#7 Off-Grid Solar Lighting System
Help your friend or family member stay prepared for power outages or illuminate the campground with an off-grid solar lighting system. Sure, there are all sorts of solar-powered gadgets out there, but nothing quite like the BioLite SolarHome. Plus, BioLite has its own reputation for helping power homes in areas where electricity is limited, making them much more than a sustainable company. With the BioLite SolarHome portable kit, you get a solar lighting system powered by a 6W panel, a wall-mounted control box and a set of three lights that can be hung wherever needed.
Find the Perfect Sustainable Tech Gift
Hopefully, these products and ideas offer some inspiration for the perfect sustainable tech gift for a special someone. Explore the Energy Star website and look for solar-powered tech that reduces carbon emissions and does good for the earth.
When it comes to products, see what kind of materials they are made with, too. Choose compostable, recycled, or renewable resources when possible. That way, it cuts down on electronic waste, even if just a little bit. Aim for these environmentally-friendly features and you can find outstanding gifts for sustainable tech lovers.