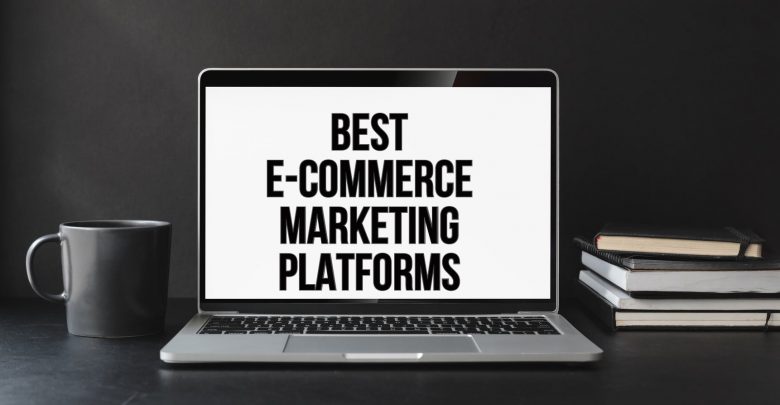 Selling products or services on the internet is a very popular business model in this digital world. According to research, consumers spend more than half-billion dollars every year on e-commerce transactions and the figure is going to grow continuously. No matter what you are selling, having your products or services listed online for your consumers gives you a bigger reach into the marketplace even when you are not available in your physical store.
Choosing the perfect e-commerce platform is vital to the ultimate success of a business because you are not only choosing one to list your products or services online but you are also choosing the challenges it will bring on your way as your business grows. Not only cost, but you should also check for future flexibility, responsiveness, and scalability as well to make a wise decision.
Let's have a glance at the following best e-commerce marketing platforms currently available right now for small businesses and you can choose an apt one for your own business or company.
E-Commerce Marketing Platforms for Small Businesses
1- Shopify
It is one of the best marketing platforms for e-commerce businesses and companies as it hosts more than 300000 online stores. It comes with an appealing and easy-to-use interface, mobile responsiveness, and a lot of themes. Its large library theme is full of both paid and free themes so you can choose the look and feel of your online store. Moreover, it is functional with a lot of apps that can do many things for you such as creating a loyalty program for shipment tracking and great customer service.
However, Shopify apps are paid and can add up fast in the monthly payment. Stores hosted on Shopify are difficult to modify with outside themes and templates.
2- WooCommerce
It has a big advantage in being a WordPress plugin. If you have a tight budget and are aware of the basic WordPress know-how, then it is the best e-commerce marketing platform you should consider. Some of the extensions can cost you money but the platform itself is free to use. It is a flexible marketing platform for e-commerce businesses as it is built on a modular structure and allows you to do whatever you want to make your online store appealing and effective.
Payment collection, shipment handling, and product handling are all you can do with this amazing e-commerce marketing platform to take your business to the next level. WooCommerce can also be used to market and sell digital products, subscriptions, and appointments.
3- BigCommerce
It is one of the top e-commerce marketing platforms used by giant vendors and sellers around the globe. Toyota is the user of this platform and it shows that BigCommerce is the best e-commerce solution for businesses of all types and sizes.
If you are not an expert to mess with codes but want to build an online store for more sales, BigCommerce could be the best choice for you as it offers a number of built-in features to all its users. Plans at BigCommerce start from $29 but they don't have a transaction fee as Shopify charges. However, you should have a look at the features offered by other platforms to compare features and pricing to determine which is the best solution for your business or company.
4- OpenCart
OpenCart is an open-source and totally free-to-use e-commerce marketing platform but you can invest in its amazing adds-on, to make your online store amazing. However, it is best used for people with a great deal of coding expertise and skills because it offers plenty of customization features.
It is popular among businesses of all types as it has great SEO capability, is always mobile-responsive, and could be the perfect option for tech-savvy businesses to present their products or services in front of consumers in an appealing way.
5- Squarespace
If you don't know how to code but looking for an excellent e-commerce platform to market your products or services, Squarespace is the best option for you that lets you build your own online store even without much coding skills. It offers pleasing eyes and easily editable templates that can be customized with its simple drag-and-drop interface. Due to its appealing design and templates, it is popular among designing professionals like interior designers and photographers.
Squarespace has the attention of small businesses with no coders in their staff for e-commerce store personalization as it is very easy to use. It is a flexible e-commerce solution for small businesses as it offers them to list unlimited products online. Squarespace has fewer SEO and CRM features and capabilities which is an undesirable aspect of this e-commerce marketing solution.