Instagram
3-Step Instagram Picture Download: Free & Top Quality Method
In this age of social media, the race to create and share quality content across several social media sites is booming. Since Instagram is the most popular photo and video sharing site around the world, the site stops its users from downloading pictures for a good reason. Trying to save high-quality photos and videos from IG has proven to be a difficult task. Sharing interesting and informative photos on the platform is a piece of cake but getting them back in the storage of your device is not as easier.
Whether you want to download a photo of a blogger from Instagram you have recently interviewed or just want to share repost an interesting image on your personal profile. This piece of writing will show a 3-step Instagram picture download method to help you download any Instagram photos to your PC, Mac, or phone within moments.
Why Download IG pictures?
Being the world's popular social media site, Instagram restricts users from downloading photos and videos. Sometimes users need to download Instagram pictures for a variety of reasons such as to view them offline, store them on the device's storage or share with peers outside the IG app. Some marketing professionals also want to download images of products to share them elsewhere with leads and customers. But there is no native method to download IG photos from the IG feed.
However, Instagram allows users to download the whole account history that includes uploaded photos as well. It wouldn't work when you want to download an image shared from one of your contacts on IG. This is the official way to download stuff from your IG account. Several third-party apps and online solutions are also available that make the process of downloading Instagram pictures easier than ever before.
How to Download Instagram Photos in 3 Steps?
In fact free Instagram picture downloader is an appealing option to download IG photos as it does not require the installation of an app or software on your mobile device or desktop. This inspires more trust in this image downloading solution in terms of increased security and privacy. You can use both mobile devices and desktops to download and share Instagram pictures offline. It can also be used to download IGTV videos and reels.
Here is the free and simple 3-step method to download Instagram pictures without losing quality:
Step 1:
Log in to your Instagram profile via mobile phone or desktop and select a photo you want to download and then tap on the three dots on the top to find the 'copy link' option.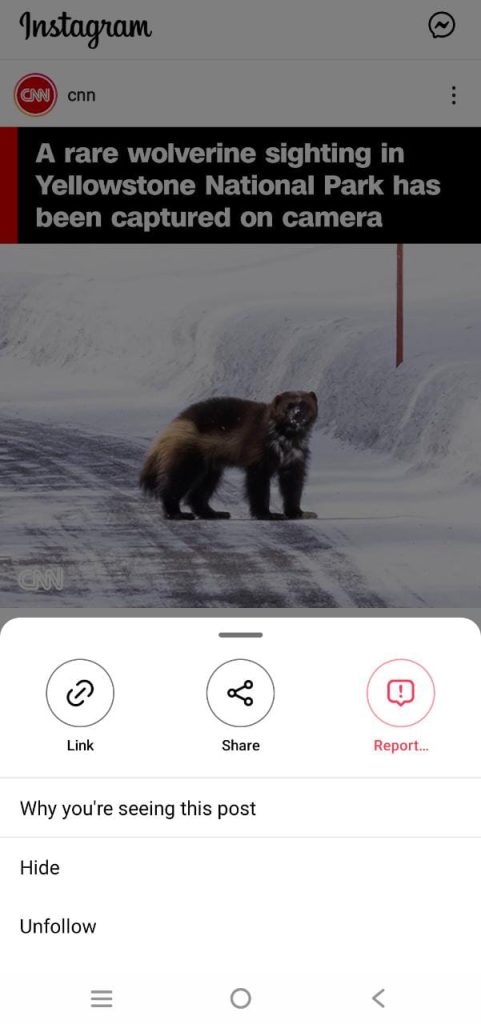 Step 2:
Go to Inflact Instagram Downloader page and paste the copied link in the given field and tap the 'Download Photo' button.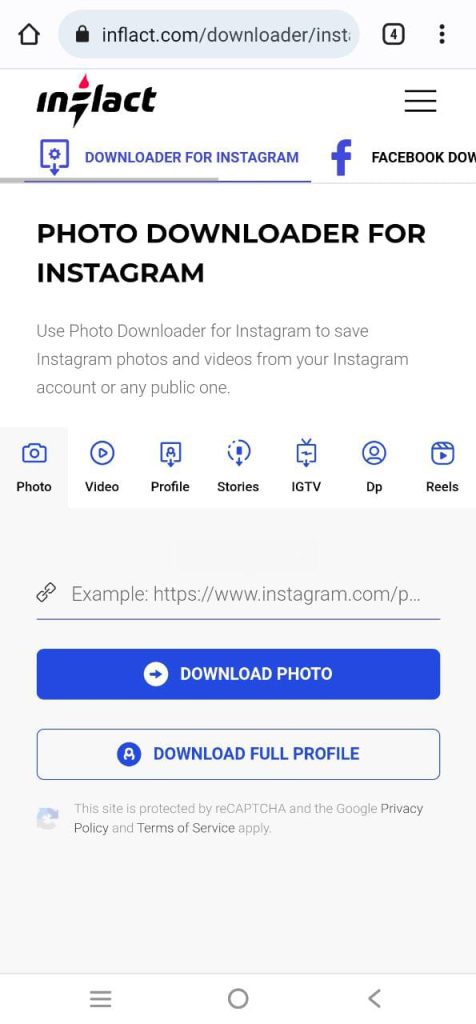 Step 3:
You will see a quick preview of the photo you want to download with a 'Download' button that you need to hit and get the photo downloaded in the storage of your device.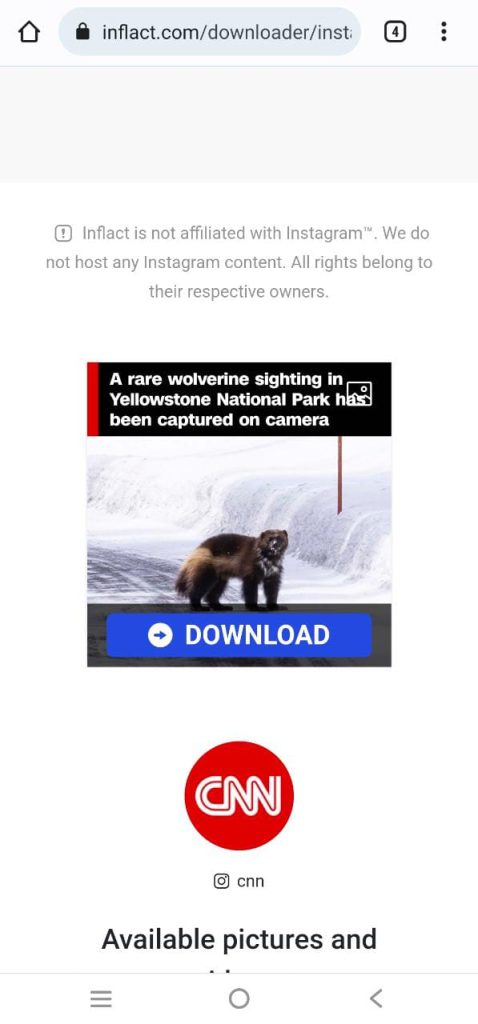 This is the easier and most effective way to download Instagram images within a matter of moments without getting angry at the poor quality of the downloaded stuff.
Final Verdict
Since Inflact is a web service to download IG photos, you can use the downloader for your PC, Mac, and mobile devices. It is safe to use this free downloader as it doesn't collect any of your data or information while downloading photos.