Business
10 Best NFT Marketplaces in 2022
NFT (Non-fungible token) is one of the best and most unique digital assets that represent the ownership of real-world items like video, art, music, clips, and many more. It uses the same blockchain technology that is used in cryptocurrencies but this is not a currency.
NFT marketplaces are becoming a growing field and springing up rapidly. These marketplaces are selling everything from digital art to virtual collectibles at a very manageable price. In this article, you will come to know about the 10 best NFT marketplaces.
Best 10 NFT Marketplace:
There are many NFTs marketplaces that are up but here we will provide you a list of those NFT marketplaces which are performing duties by offering quality products and leading the others.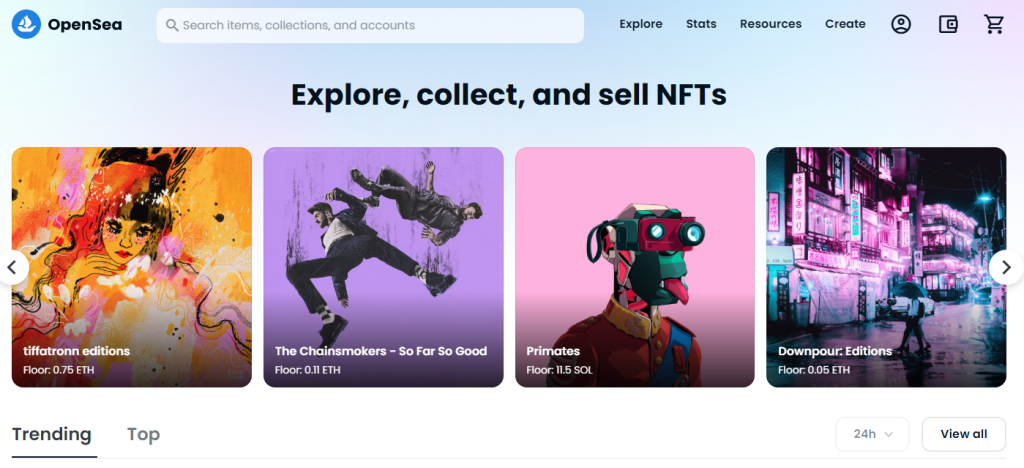 There is no doubt, this is one of the largest and most popular NFT marketplaces. In the field of selling and buying non-fungible tokens, this is a peer-to-peer alternative that has exceptional qualities to come up with all the best things. Recently, there is a $20 trading volume that has been surpassed by Open Sea. This helps to offer a wide range of NFT choices to consumers, including:
Collectibles
In-game items
Music
GIFs
Artwork
This is a perfect platform that helps those who are looking for backup industry leaders like Trust Wallet, Coinbase, Dapper, and Pascal Capital. More interestingly, not only it allows buying numerous NFTs but also permits you to upload your own.

This is considering one of the most valuable NFT marketplaces. that offers a wide range of collectibles and digital art that has more than $297 million in trading volume. This comes in the marketplaces that have gained a special value from the people. It provides all sorts of selling and buying options to people. It offers an opportunity for the seller to create one NFT into a single piece and sell it out numerous times. Remarkably, this marketplace enables to use of plenty of cryptocurrency wallets such as:
MyEtherWallet
Coinbase
MetaMask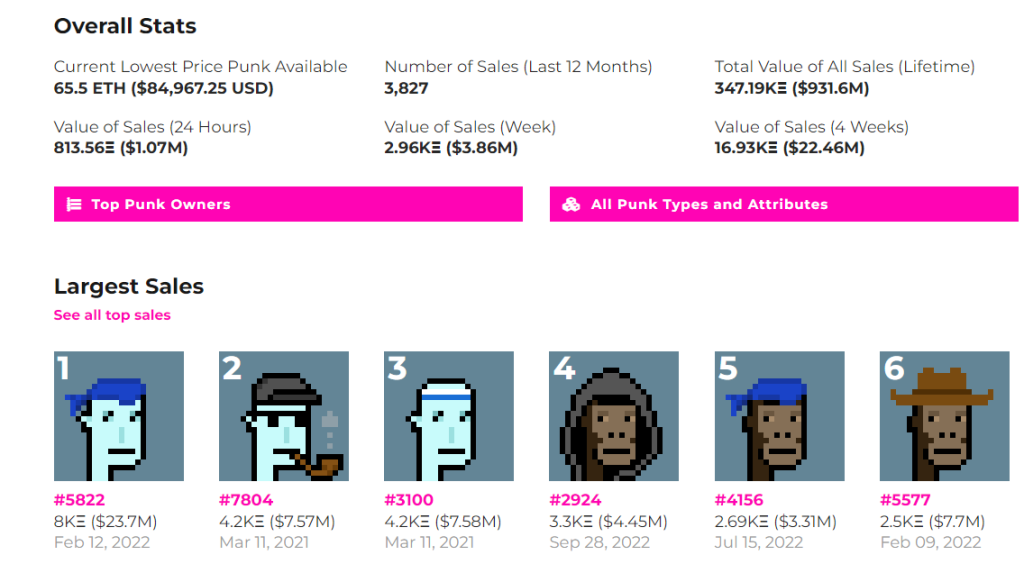 Cryptopunks is one of the earliest marketplaces in NFTs on the Ethereum blockchain. The unique quality of this NFT workplace is, it is consisting of 10,0000-pixel art symbols. Basically, the collectibles of CryptoPunk are free but the only way to get them is you have to purchase them. The most reliable CryptoPunk is 75.95 ETH, which is equal to $81,262.70.
More interestingly, Larva Labs is the original founder of this pack of collectibles. Currently, this is the highest-volume trading NFT marketplace at 643,540 ETH, with $1.95 billion worth. It makes you able to place bids on your favorite item whenever those are up for sale. You can also buy your CryptoPunks without involving a third party.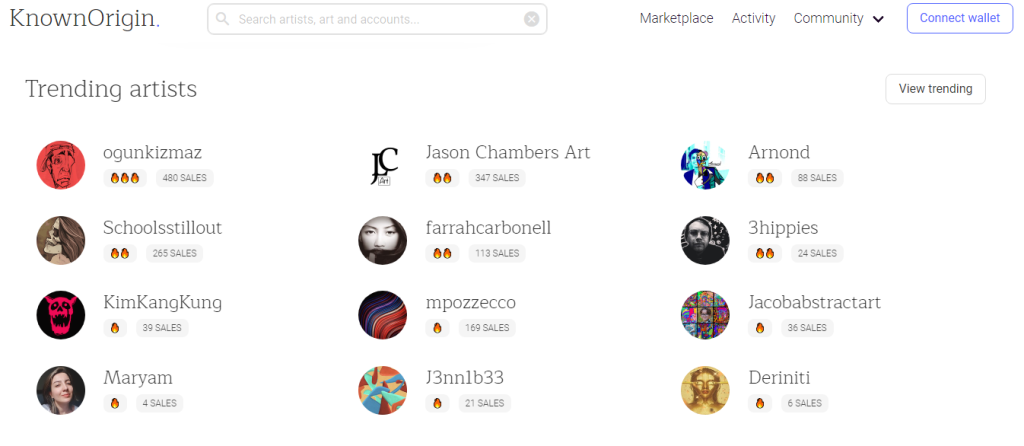 Known origin has gained great popularity, this is powered by Ethereum which helps to invest, collect, and discover in a limited edition. This has its hands at rare places but is having multiple popular wallets such as WalletConnect and MetaMask.  More interestingly, this helps the users provide rare assets with the efficient and low-cost distribution. This is the NFT platform where the most focus is diverted to digital art. There is no difficulty while using this NFT Workplace, all in all, the interface of this platform is very user-friendly. It gains the attention of people to easily connect with their wallets and start biding within no time.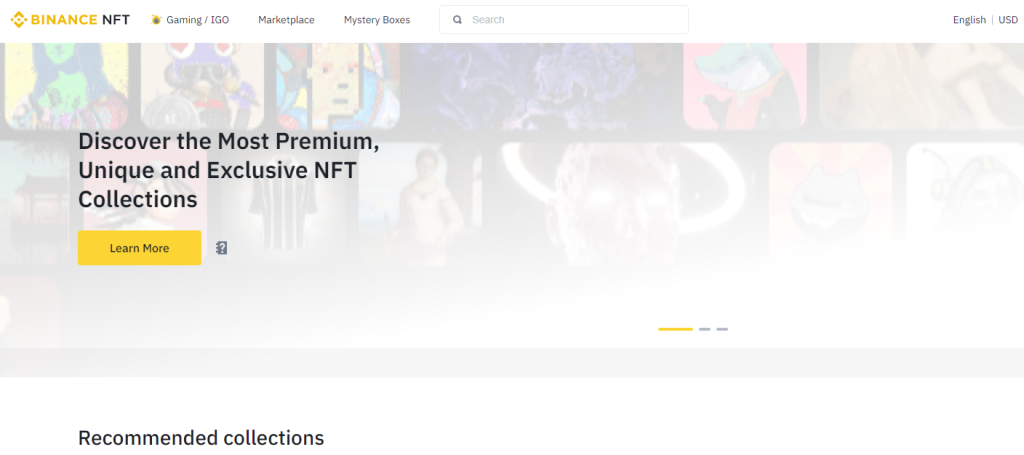 This is another best and biggest cryptocurrency exchanges that have been added NFT marketplace at the end of 2021. This has led a huge group of international crypto exchangers to enter the NFT sector and made it a highly-curated marketplace. Binance offers the different typical assets which appeared on other prominent platforms: gaming items, artwork, and collectibles.
The interesting benefit of Binance NFT is it does not charge very high fees. This platform just deducts a 1 percent trading fee. It also provides a user-friendly experience in building a similar layout and technology as their exchange. Interestingly, in the crypto space there is a large number of players who are spending their time here to get more fruits. Binance has its own blockchain that helps to add a great number of advantages.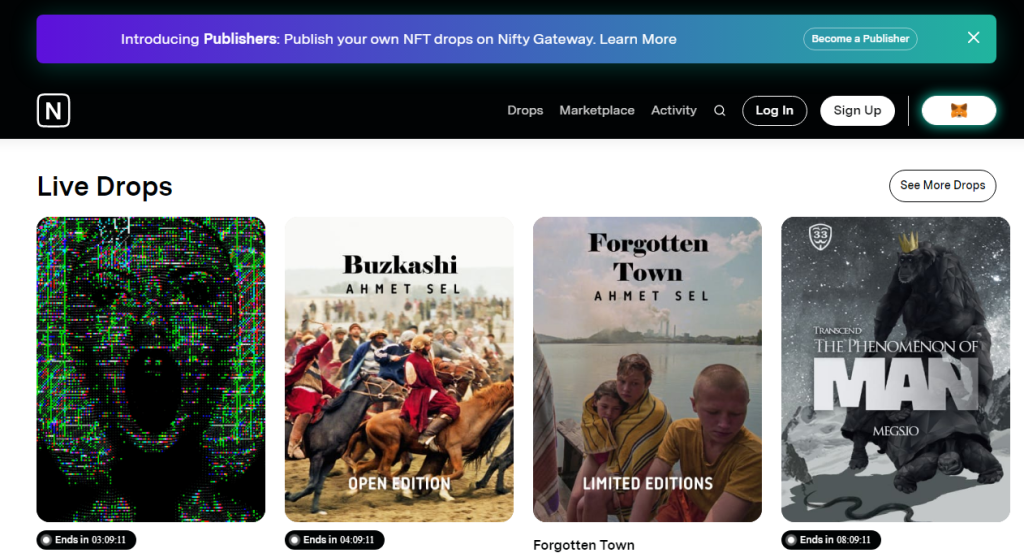 Nifty Gateway has great popularity in hosting exclusive and expensive NFT sales, such as digital artist "The Merge," which has sold for $91.8 million.  The familiarity increased this marketplace at the end of 2019 when this was acquired by Gemini, which runs by Cameron, Tyler Winklevoss, and Winklevoss Twins. The focus of this market is on the artwork, especially the artwork from top artists and celebrities. Nifty Gateway makes use of an "open editions" scheme that boosts its demand. When there comes a new NFT, the edition can be bought for short time.
Remarkably this marketplace allows users to purchase anything with a credit card. If you have an attention to get good experience this is the platform that can help you to get access to higher-end options.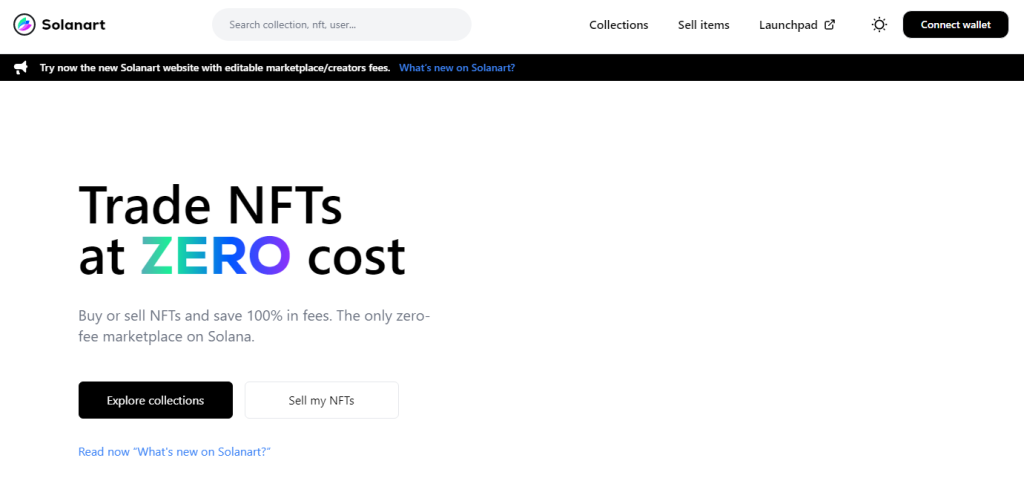 Solanart is a kind of NFT marketplace that is also powered by the Ethereum blockchain. It offers a limited choice of NFTs which includes the collection of SolPunks and Aurory. With the help of Ethereum-based exchanges – Solanart requires to download one of the best wallets that are needed to sign up. Once you complete all these requirements, it helps you to start bidding easily and purchase your choice NFT art piece.
This is one of the best NFT marketplaces that is introduced to decentralize TV and Video distribution online. This marketplace has recently taken place providing very outstanding options to users. Its own blockchain technology allows users to buy Fuel, own tokens, and participate in bids.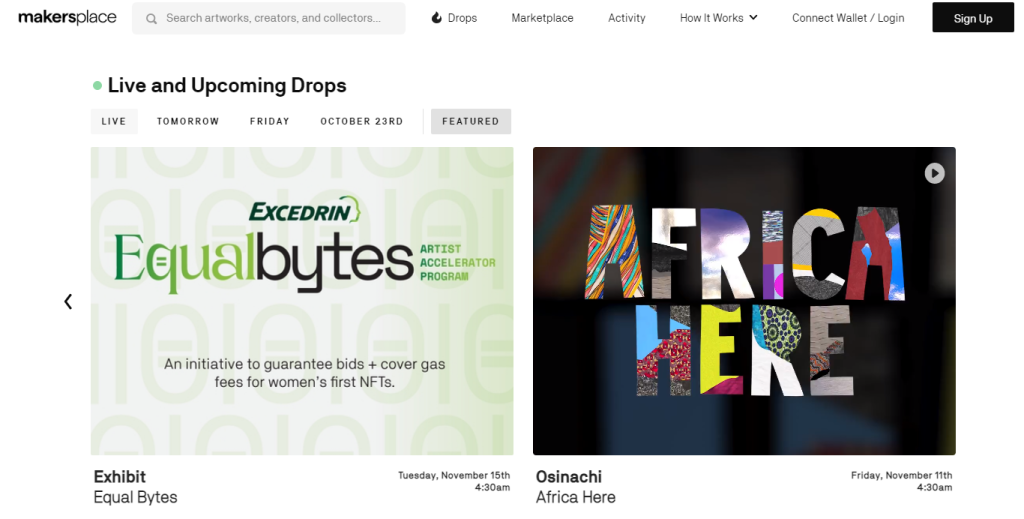 MakersPlace is another best boutique NFT marketplaces with an upscale approach. It offers clients premiere collectibles of unique creations and digital fine art. This NFT marketplace has very outstanding options for users to choose from. There are very famous names who signed as a creator on this marketplace including, T-Pain, Tom Morello, and Shakira.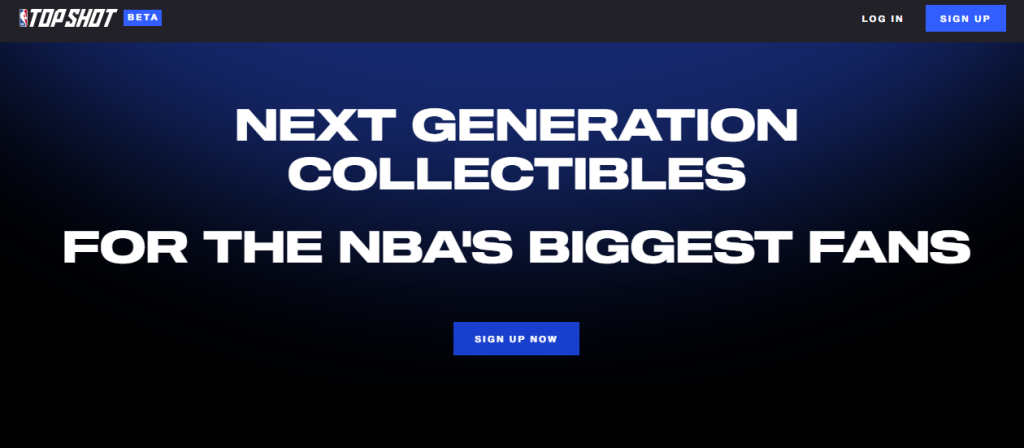 If you are a fan of basketball, interestingly, this is a marketplace that let you buy NFTs of your great movements in the history of basketball. you can accomplish multiple activities such as play highlights and buy video clips for both the WNBA and NBA. This NFT marketplace is an example of those major companies that are getting good value in the list. Others – include Associated Press's NFT and DraftKings marketplaces.
The user can purchase NFTs with debit/credit cards or the cryptocurrencies, such as Ethereum, Bitcoin Cash, USDC, Ethereum, and DAI. The fee would be included in the purchase price.