Business
Your Complete Guide to Choosing Small Business Insurance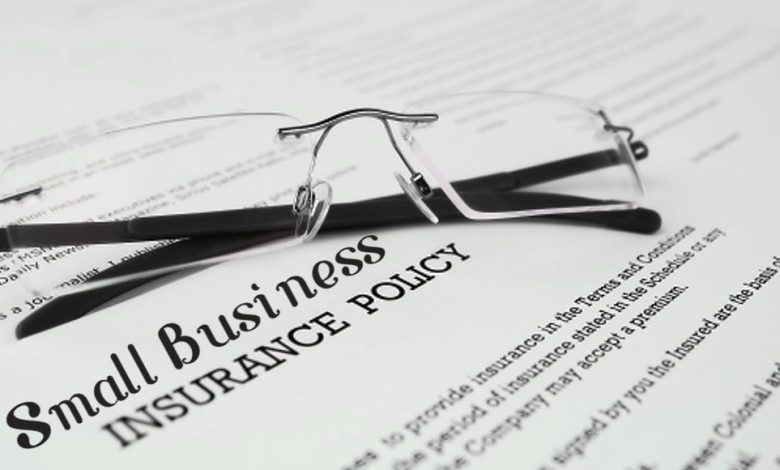 Everything, you need to know about your small business insurance is described in this piece of writing. If you are managing a small business, insurance is needed to overcome the losses. The right and effective insurance of small businesses help you to compensate for damage and lawsuits from accidents, professional errors and omissions, worker's claims, and natural disasters. Through small business insurance, you have a safeguard to beat the financial weakness of your company.
Benefits of Small Business Insurance
Small business insurance protects your business from the unexpected costs of running a business. If our business is stuck in some unwanted financial error, Insurance helps you to get away from this suffering.
Insurance provides complete liability over a business. Usually, small businesses can do a lot in terms of insurance without the fear of losing their assets.
Many clients like to work with companies carrying insurance for their liability. This provides them a self-satisfaction with their work with the insurance company. As they don't want to lose their money at once, so their preference goes to a registered insurance company.
If you want the complete and full protection of your business ensure that your insurance policy is more related to your most pressing business risks.
In small business insurance, you protect your assets along with your customer's trust.
If a customer files a case against your business, all the lawsuit expenses are covered by the insurance company.
Types of Small Business Insurance
Insurance companies provide different types of insurance policies related to employees' interests and most important to the nature of business. The owner of the business can describe more briefly the nature of his business. Most importantly, the insurance type must relate to your business nature. Some major types of insurance for small businesses are given below.
Liability Insurance
Small businesses generally prefer a liability insurance policy to protect the company assets. Liability insurance usually bears the third-party expenses of the small business. Legal costs are paid by the insurance companies. This insurance type usually covers the claims of body injuries, property, and other false advertisement financial prices implemented on your company.
Professional Liability Insurance
It is a form of insurance that helps the small business to stand against the financial deceases of a company by lawsuits and pleas registered by customers against your business and also provide assists to get rid of these judgmental procedures.
Wrong practice by the workers often leads the company towards failure, over this malpractice of workers professional liability provides support over the errors and omissions of the company. Financing, real state, accounting, IT, architects, and engineers more precisely used this insurance policy.
Life Insurance
Small businesses can also purchase this insurance to provide a large amount of cash to the family members or partners of your business. Life insurance in other words is the help of the deprived family with money.
Small Business Health Insurance
Small business health insurance provides the business a medical health coverage and health-related farcicalities to the workers of the company. It is also known as group health insurance, as it provides health facilities to all the employees of your business. Health facilities are provided according to the Affordable Care Act (ACA). In this policy, workers have also to pay according to the premium contributions policy of the insurance company.
Product Liability Insurance
It gives you protection if you are manufacturing and selling a product at a wholesale or retailer rate. The Product liability insurance provides you budgets over the losses for the defective items of your small business
Workers Compensation Insurance
If a worker got injured while working on the site, the Insurance company will meet all his expenses till his recovery. This golden edge is given to workers in the golden edge worker's compensation insurance policy. These types with brief description provide you a complete understanding account the different types of small business insurance.
Read More
How do I know Which Type of Insurance is Suitable for my Small Business?
People are often confused that what they should do and where they should sign a contract for their small business insurance. If you by yourself can't understand that which type is better for your small business insurance, then you should adopt the following methods
Get in touch with an insurance agent
Consult with a lawyer
Consult with a mentor of a specified category
Research by yourself
Contact accountant
How to Buy Small Business Insurance?
After starting a business, it is almost expected that you may stick in cash flow. In every business there are many chances of failure, in this situation, business insurance plays a crucial role in standing the business again. Many small businesses think they are safe from litigation by setting up a Limited Liability Company (LLC). Although these organizations protect the property of the business owner when a lawsuit arises, they do not protect in cases of infringement of intellectual property.
How Much Does Small Business Insurance Cost?
Every small business insurance has to spend a different amount of insurance, as it depends upon the company size and annual worth. Every insurance company has its packages with its terms and conditions. But the average price for small businesses for general liability insurance is $65 per month.
How to Choose an Insurance Provider Company?
When you have completely understood the type of the insurance company then you should have to work in finding some appropriate insurance provider companies, read their terms and conditions and pick the one you find very familiar with your business nature.
Conclusion
This article provides a complete guide for your small business insurance. Remember that every insurance company has its terms and conditions for every category of business. So, before going to a company read their rules and regulations completely. Before committing to an insurance company, make sure which and what particular policy will be covered.