Facebook
Winter Facebook Cover Photos- 5 Best Resources To Download For Free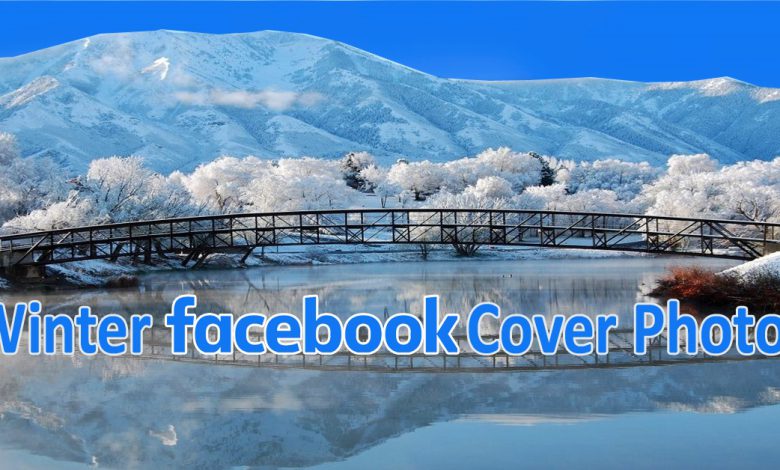 Facebook is a widely used app all around the globe. It has billions of users. It is an excellent platform to connect with your friends, family, and loved ones. It also provides you with an opportunity to expand your business by letting billions of eyes see what you are offering and how you stand out.
Whenever someone visits your Facebook ID for the first time, the first thing that is going to catch their attention is your cover photo. Your cover photo covers one-fourth of your screen and is therefore the center of the attraction to all of your visitors. It serves as a powerful banner to promote your business or a showpiece to brag about your aesthetic sense.
You can choose any image of your choice to display on your Facebook account as a cover photo. This can either be a picture of your business team, your offered products or services, or something just like appealing graphics to freshen up your mood. Choosing the right photo for your Facebook cover page is very essential as it can end up providing you with lots of benefits and plus points.
How to Create Highly Effective Cover Pics?
Most of what you need to know regarding Facebook cover photographs is covered in this article. You will come to know the right size for a Facebook cover photo, the preferred file type, additional specifications, and instructions on where you can find free Facebook covers.
Size of the Facebook Cover Photo: Pixels: 851 x 315
To upload a cover photo on Facebook you need to check out its dimensions. Facebook only uploads pics as cover photos that have minimum measurement requirements of 851 x 315 pixels. Particularly, in case you are yourself creating a customized cover photo for your Facebook ID or page, you must use the mentioned size as an ideal size, and you will be able to see the final image even before uploading it on Facebook.
Once you are done customizing the cover photo of your Facebook ID, then you need to save it. Saving pictures on laptops, tablets or PCs provides you with various options regarding the file format in which you wish to save your file. You must prefer the PNG file format. This is because Facebook suggests you upload a cover photo that is in the PNG file format. Uploading pictures in this format will present your pictures as high-resolution, clear pictures. While using Facebook on a smartphone, you can prefer the sRGB JPEG file format. The reason behind this logic is that on smartphone the pictures in sRGB JPEG format loads much faster and do not consume a higher amount of data. Keep in mind that the file size must be below 100 kilobytes.
You must not get confused by the difference in the visibility of cover photos on laptops/ PCs or on mobile phones. Since the screen of a PC or a laptop is larger and wider, so the cover photo appears to be more rectangular on it to accommodate its size. On the other hand, the size of the screen of a mobile phone is far smaller than that of a laptop so the picture on it appears to be squarer to fit in its size in portrait orientation mode.
Winter Facebook Cover Photos
Anyone who can proclaim not loving Winter? Surely none. Everyone loves winter. Everyone loves Christmas. Everyone loves snow. Everyone loves everything about winter. Then how about expressing this love by updating our Facebook cover photos? Let us display Santa coming on its way on our Facebook cover photos. Let us display decent white snow spread everywhere around. Let us display the joy of winter on our Facebook cover photos. Our love for nature will attract nature and love both together.
Snowy cottages, fir trees, and snow-covered towns are just a few of the things you will find in the fantastic collection of winter cover photos for Facebook on the websites mentioned here. Choose your favorite winter Facebook cover to get it uploaded to your account in no time.
Read More:
Where to Find Them for Free?
CoverPhotosforFB.com: It has a large choice of cover photographs that you can use to personalize your profile and make it seem the way you want it to. Facebook cover pics are a terrific way to personalize your profile and make it seem beautiful and stand out. You can choose from distinct types including a winter selection of Facebook covers, each with its own set of components.


Profilerehab.com: It is the most popular free pop-up website for Facebook covers, greatest Facebook status, unique wallpapers, and Twitter backdrops. Starting today, their designs will help you break away from poor Facebook covers, wallpapers, and Twitter backgrounds. It is never too late to update your design! The first step is admitting you need a better design… They will take care of the rest.


Pexels: It offers high-resolution, royalty-free stock pictures under the Pexels license. All of their photographs are well-tagged, searchable, and easy to find using our explore pages. They have hundreds of thousands of free stock pictures, and new high-resolution photos are added every day. All of the photographs were hand-picked from photos contributed by their users or free image sources. They ensure that all images released are of excellent quality and are licensed under the Pexels license.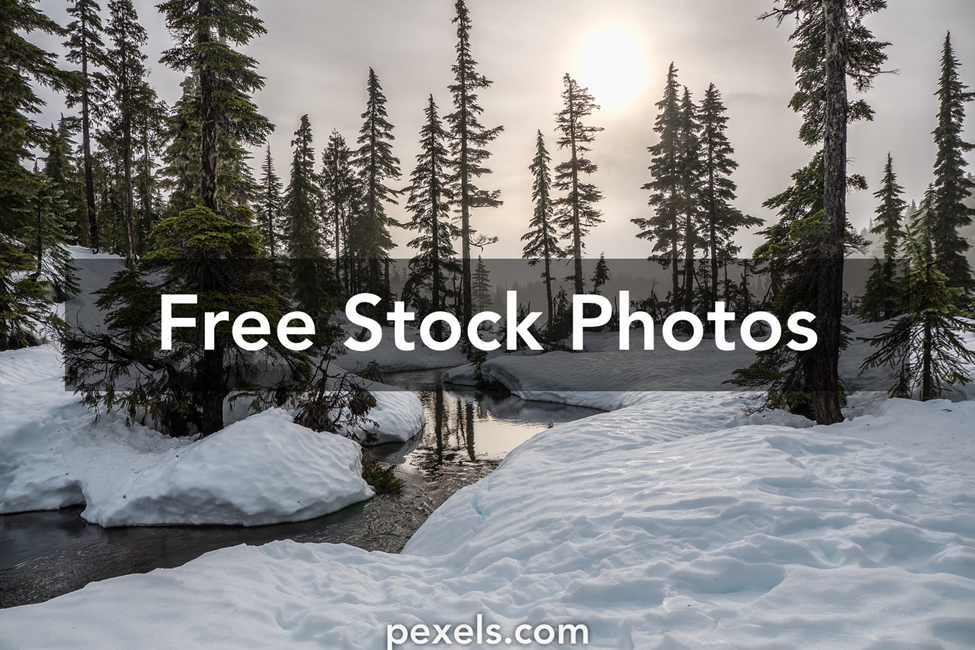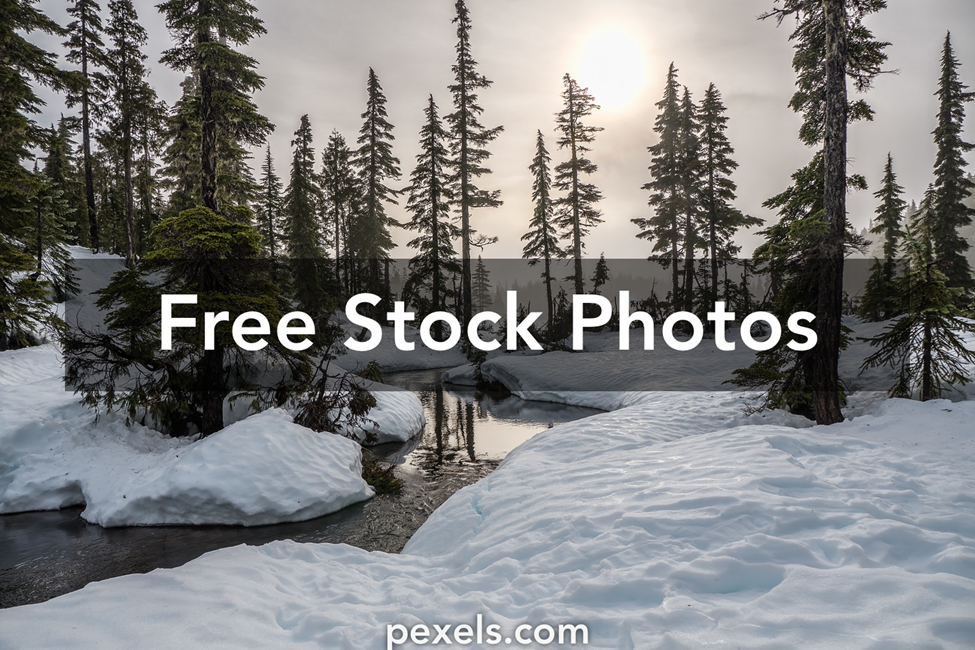 Timeline covers.pro: For your Facebook profile, you can use creative Facebook Timeline cover images. With thousands of amazing photographs to choose from, they have the best selection of Facebook Timeline Covers. The majority of their photo covers are high-resolution and practical. Now is the time to update your social network profile with a brand new, fantastic photo cover! Every week, they are adding new covers, so come back often!


Freepik: The initial initiative, was launched in 2010 by Alejandro and Pablo Blanes, as well as their friend Joaquin Cuenca, the inventor of Panoramio (acquired by Google). Alejandro felt compelled to build a website where graphic designers could access free graphic resources. Pablo and Joaquin backed up his proposal, and the Freepik Company was born. Now they are serving with high-quality pictures and cover photos.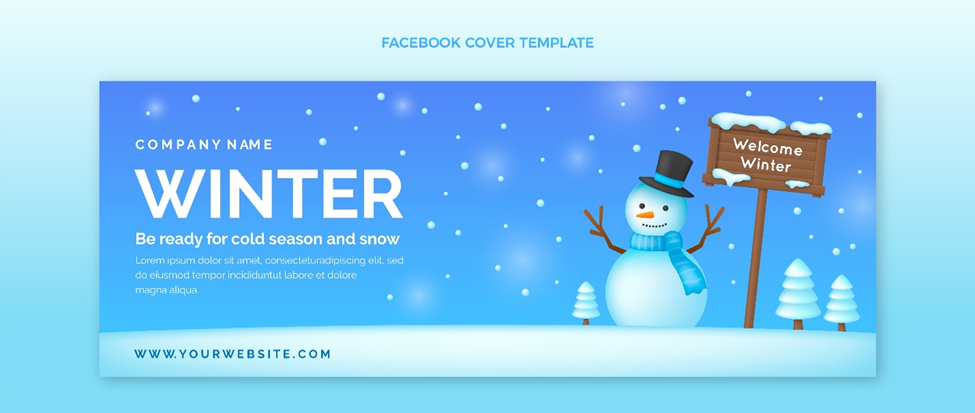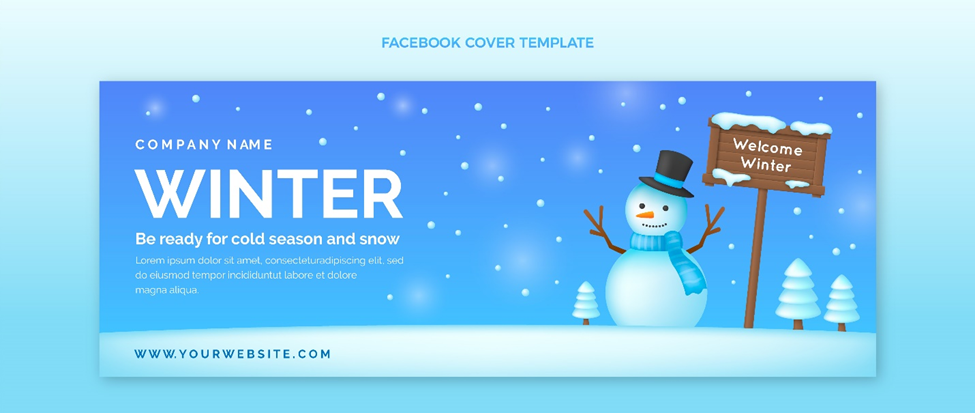 While mobile is used by 95% of Facebook users, that does not mean you should disregard the 31% of people who use the site on a desktop. Facebook suggests an image with a resolution of 820 pixels by 462 pixels for a Facebook cover photo that appears excellent on any device.