Apps
Where Real Estate and Technology Intersect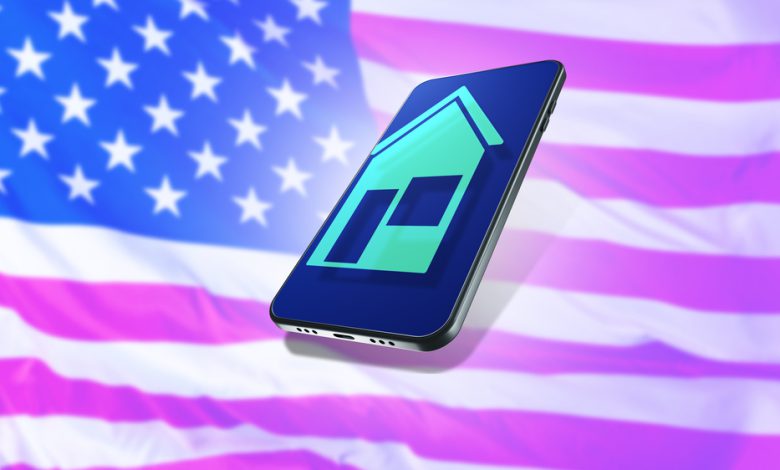 One of the most significant and convenient advancements in the technological landscape has come from the many different real estate apps available today. Now more than ever before, real estate is at the forefront of most discussions surrounding the future and prosperity of multiple generations. For young people looking to break into the real estate market and begin cultivating a future for themselves and their families, real estate mobile apps provide significant sources of information with relatively low commitment. These apps are monumental in helping many young people today navigate their way through the real estate market, searching for the best and most comprehensive range of deals. These applications aim to make the process of property transactions as laid back as possible for all parties, such as buyers, sellers, realtors, landlords, and investors alike.
Real Estate Apps
Real estate apps gather large databases of listed properties and compile these listings into easy-to-navigate applications. This assists buyer in the search for the perfect home, anywhere there's a solid Wi-Fi connection. Sellers, landlords, and property owners all benefit from these apps because it allows them to post details and updates of their listings through multiple, simple-to-navigate channels right away. They also benefit prospective homebuyers, renters, and investors because of the ability to filter searches through specific things like location, number of bedrooms, and square footage. Real estate apps also offer its users convenient advertising platforms for realtors and real estate agents looking to build up their client bases and leads. In just a few short years, these apps will make in-person brokerages obsolete, in turn changing the real estate landscape forever. It is reported that real estate apps receive millions of monthly visits from those dreamers just casually scrolling to serious lookers, and The National Association of Realtors says that 97% of today's homebuyers start online. Close to 76% use a device to do so.
Ultimately, mobile real estate apps provide large databases of houses, apartments, commercial buildings, and rental properties at a finger's touch. Some of the best real estate apps on the market today are Zillow, Xome Auctions, Redfin, Trulia, Realtor.com, and largely depend on the purpose of one's needs and desires.
FHA Loan Calculator
The FHA Loan Calculator factors in extra expenditures into the estimated monthly payment. A one-time, upfront mortgage insurance premium (MIP) and yearly premiums paid on a monthly basis are examples of such costs. This FHA Loan Calculator provides customized results based on the information you provide.
Zillow App
Zillow is notoriously cited as the best real estate app, and it's easy to see why. It holds this title for a lot of reasons, but mostly because of its large property inventory of over 110 million homes, the detailed search and filter criteria and lists, its efficient features like how Zillow-owned properties can simply be unlocked through just a few clicks of the app, and how easy it is for partners and roommates to conduct and coordinate new living situation searches.
Zome Auctions
Xome Auctions is perhaps the best app on the market for those looking to buy a property via auction, mainly because of its online bid listings. This product is incredibly convenient because it includes everything the other property apps do, such as property details, photos, and map locations. Still, Xome Auctions takes it further by stating whether the property can be financed or needs to be paid in cash. It is touted as having one, if not the most extensive database for auctioned properties, offers its users the ability to access pre-auction properties, maintains the same array of features as their website with the convenience of push notification alerts when a competitive bid happens, and even offers contract e-signing of sales available through the app.
Best App for Property Acquisition
The best app for property acquisition goes to Redfin. This real estate brokerage firm has stayed ahead of the game and created an app that has since taken them onto the national scale and has completely revolutionized the home and property buying and selling processes. Redfin works to combine the latest and greatest in cutting-edge technology with Redfin real estate agents and customer service employees, which effectively maintains the human element throughout the application-induced home buying process. Their customized searches, accurate estimation of home values, shared commission, mortgage, property tax, and insurance calculations make it one of the best apps to download today.
One of the best apps for finding excellent home values goes to Trulia. Trulia is often declared the best home value because it breaks down the process and provides copious amounts of information about what goes into a home value over any other available apps. A reported fifty percent of home values listed on Trulia were within 5% of the selling price, with eight out of 10 within 20%. Trulia provides its users with important information such as local information on neighborhoods, schools, and shopping. It provides timely notifications about new homes on the market that fit a customizable criterion. In addition, their platform provides pre-qualified financing and calculators. This cool feature allows the user to draw with their finger on the map to customize searches and consistently links the listing agent in each property listing.
Best App For Realtors
The best real estate app for rental realtors is Realtor.com. This company directly connects to the National Association of Realtors and manages 800 regional multiple-listing services. One of the best reasons this app is so handy for many people is because it allows realtors to update listings daily and for free. In addition, landlords can find qualified prospective tenants much faster because it will enable human agents the power to update their listings. There are so many great reasons to use this app, like the ability to hide a listing from search results, the ability to search for other rentals located in the same area with a simple touch of a button, the app shows the last time a specific listing was updated, and its attention to detail like how it includes a neighborhood noise level assessment in their property listings.