Tech
Ways CMMS Can Transform The Way You Do Maintenance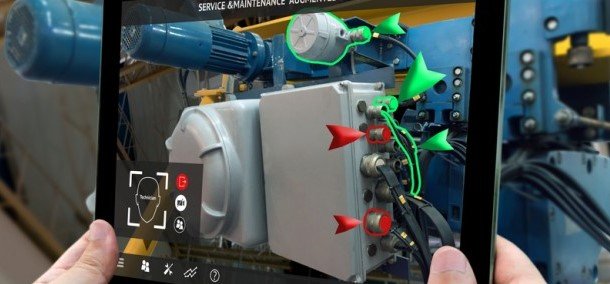 Undeniably, every company has numerous equipment and tools to execute several business operations & processes and these all should be serviced and maintained properly to keep them in good operating condition. When it comes to improve and streamline maintenance management operations of a business or company, investing in computerized maintenance management system can be the best option as it is a software that enables facility managers and technicians to accomplish different maintenance related tasks and jobs more efficiently by providing loads of benefits.
It is something fertile that will not only control and improve the way you carry out maintenance tasks & operations but will also assist facility managers in many other ways to help them perform their day to day jobs more effectively. Below are ways a computerized maintenance management system can improve and transform the way you do maintenance of all your business assets and tools.
Accessible Asset History
When there is need to repair or maintain a business asset, asset's history is something vital that can make the process easier than ever for you and CMMS enable you to access the asset history quickly even in real time. It provides you details that what work has been completed for a specific asset along with it breakdown history. By getting information of recent maintenance activities performed for an asset, the facility managers will be able to take wise decision that whether to repair it or replace with a new one to save the business money. In this way, a business can manage and maintain its assets in best possible way without wasting time and resources.
Effective Inventory Management
A best, computerized maintenance management system always allow facility managers to keep an eye on whether the required spare parts, materials or labor are available to complete the maintenance tasks successfully or not. Most of the CMMS solutions also generate automatic reminders and notifications if inventory levels are lower and parts are out of stock. In this way, a business would be able to place on-time orders in order to maintain inventory levels for streamlined maintenance operations.
Real-time Data & Information Access
Computerized maintenance management solution always provides accurate data and information on organization's maintenance activities and plans in real time that helps facility managers a lot in maintenance-related decision-making processes. By using a CMMS, facility managers and technicians can get the required information and data on their fingertips to improve maintenance operations significantly. Nowadays, most of the CMMS vendors also integrating their software with mobile technology that eliminates the barriers of time and location when it comes to access maintenance related information or data.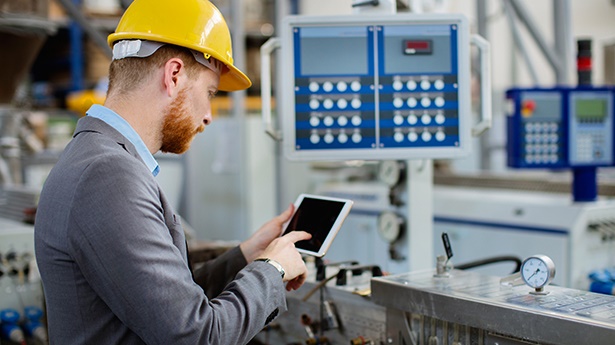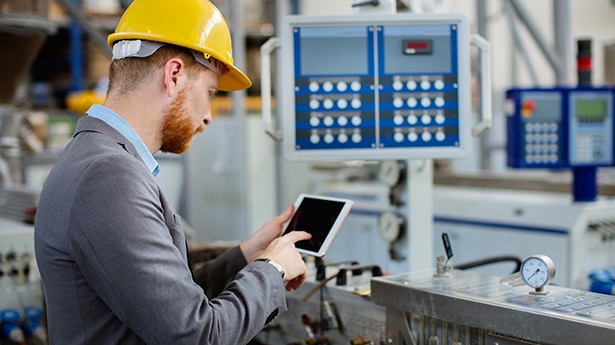 Guest Work Order & Request Portal
Almost all CMMS software solutions are operational with work order & request portals where registered and unregistered users can submit work requests and orders when something needs to be done with business assets to keep them in good operational condition. After that, facility managers can review the submitted work requests and orders and prioritize them according to their significance. This option is great for organizations or companies with large number of employees like manufacturing plants. It can also send automatic notifications to employees when a specific task or work request has successfully been completed.
Quick Reporting & Analysis
As data and information can be gained from CMMS easily, details and status of the work orders can also be submitted to the company's maintenance database in real time. Whether there is need to update the company's planned maintenance plan or a new asset purchased, it allows facility managers to gain and submit details quickly to generate quick reports and analysis without wastage of valuable time. Most of maintenance management solutions generate periodic reports to keep the facility managers and other concerns up to date regarding the maintenance operations and processes.
Effective Work Order Management
It is very easy to create and submit work orders with CMMS software whenever there is a need to perform a maintenance job or task. At the time of creating work orders, employees and facility technicians can get all essential information like breakdown history, recent maintenance done, parts changed and status of asset to make the maintenance process efficient. It also allows the facility managers to check insights for open orders, in process orders and closed orders etc in real time to keep higher authorities updated.
Eliminate Paperwork
There is no more need to print work orders, generate reports on papers and maintain other documents in form of papers if you are using computerized maintenance management solution for your company. It stores all the details, information and reports itself in the form of digital documents that can easily be sent via emails and other forms of electronic media. Investing in such solutions can be the best step to have a paperless office space.