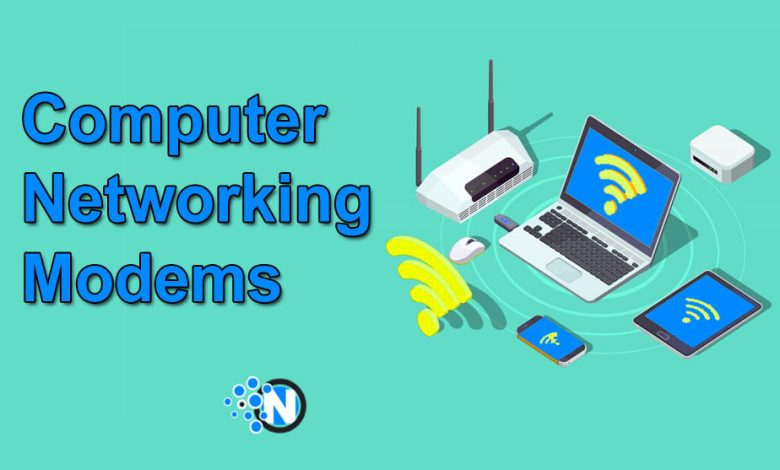 Computer networking modems are an absolute requirement in this modern world. Whether you are a professional network administrator or a home user, a modem plays a pivotal role in ensuring seamless internet connectivity. Moreover, it features several other unique features and capabilities, allowing you to enjoy seamless internet connectivity. Numerous companies launched their products in the market to allow users to have a wide range of selections according to their preferences. However, not everyone delivers the same benefits. Therefore, we have developed this guide on the top 8 products you can purchase for the desired outcomes.
Best Computer Networking Modems
After researching the market and exploring the reviews and feedback of a larger audience base, we have compiled a list of the 8 best computer networking modems to buy in 2023.
1 – Motorola MB8611 DOCSIS 3.1 Multi-Gig Cable Modem
Firstly, we have placed Motorola MB8611 DOCSIS 3.1 Multi-Gig Cable Modem in this rundown. It is present here because of its exceptional compatibility and pairing with any Wi-Fi router. As a result, you can have a seamless way of pocketing entertainment and amusement. Besides, it is approved for Comcast Xfinity, Spectrum, and Cox Gigablast. 2.5 Gbps port is also present for more extensive advantages.
What We Like the Most?
2500 Mbps Max Speed
Ultra-fast DOCSIS 3.1
2-Year Warranty
Upstream speeds up to 800 Mbps
Ergonomic Design
What are the Cons?
No Built-In Wireless Router

2 – Hitron CODA DOCSIS 3.1 Modem
Secondly, we came up with the Hitron CODA DOCSIS 3.1 Modem in this rundown for its classical design and exceptional budget-friendly cost. Thus, this gadget could be the best pick if you are looking for a good-quality network modem for your home. Certified with the Charter Spectrum and Cox, Hitron Coda guarantees 10 times faster speed than DOCSIS 3.0.
What We Like the Most?
Enhanced Internet Speed
Classy Design
2 Ethernet Ports
Maximum 2 Gbps
Also Pairable With Mesh WiFi
What are the Cons?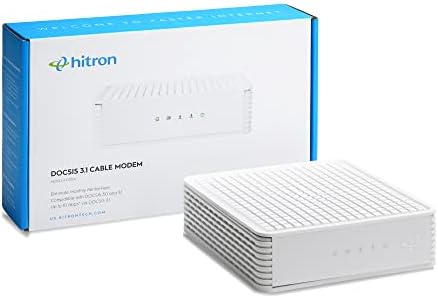 3 – NETGEAR Nighthawk Cable Modem
NETGEAR develops another brilliant computer networking modem present in this rundown. The Nighthawk Cable Modem CM1200 features 4 ethernet ports, each with the ability to deliver the maximum speed of 1 Gbps. Besides performance, the design is outstanding, adding more beauty to your home or office. You can connect it with your computers to get a maximum speed of 2 Gbps.
What We Like the Most?
Provides DOCSIS 3.1 Service
Multi-Gig Ethernet
Complete Accessories
Features the Latest Modem Technology
Beautiful Construction
What are the Cons?
Not Compatible With Cable Bundled Voice Services

4 – NETGEAR Cable Modem CM600
Fourthly, NETGEAR is again in this list of the best computer networking modems. The CM600 modem is also a top-quality gadget that includes cable, planning up to 400 Mbps. Further, the DOCSIS 3.0 technology is enough to deliver high-speed Internet connectivity. As a result, you can enjoy 8x faster download speeds than the 2.0 version.
What We Like the Most?
Allow Streaming 4K Ultra HD Content
24 x 8 Channel Bonding
2 Gigabit Ethernet Port
Also Ensures Fastest Downloads
8 MB NOR Flash
What are the Cons?
Compatibility Issue With Verizon and AT&T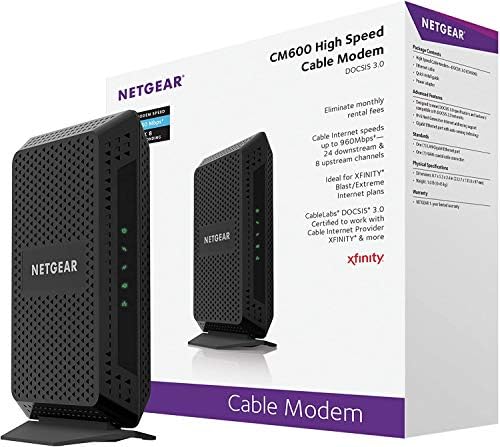 5 – Peplink MAX BR1 Pro Modem
Peplink MAX BR1 Pro is the most expensive modem ever available on the web because of its exceptional quality design and redundant SIM slots. The Drop-in mode and Load Balancing ensure constant network speed over a specific period so you can work seamlessly. This modem can work on dual frequencies simultaneously.
What We Like the Most?
Ignition Sensing
Redundant SIM Slots
Drop-In Mode
GPS Receiver Present
5 GHz Frequency
What are the Cons?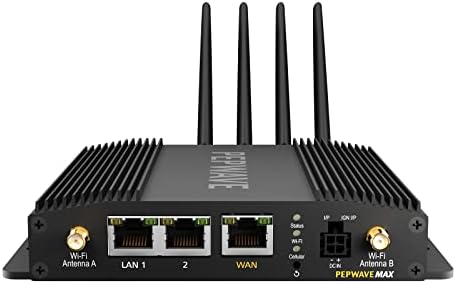 6 – Peplink MAX BR1 Mini Modem
The product described previously is the best in the business to deliver customizable networking speed catering to your home and business requirements. However, it is too much expensive. On the other hand, if you are looking for the same advantage under reasonable pricing. Peplink comes with this brilliant MAX BR1 Mini modem under $400, so you can get the same advantages with slight changes.
What We Like the Most?
2 x LAN Port
1 x WAN Port
Include 1 Year PrimeCare
2 PepVPN Peers
300Mbps Router Throughput
What are the Cons?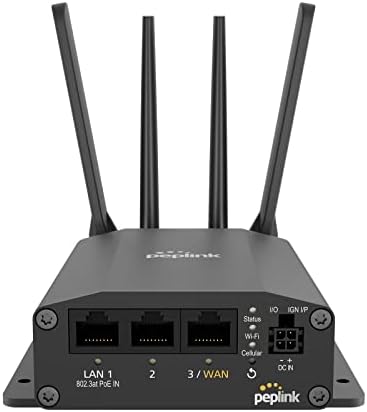 7- NETGEAR Cable Modem CM500
NETGEAR CM500 cable modem is compatible with all cable providers, including the likes of Xfinity by Comcast, Spectrum, and Cox, so that you can enjoy streaming movies over any network. Further, the cable plans ensure 400 Mbps speed to browse the Internet and perform critical activities.
What We Like the Most?
Compelling Design
Highly Budget-Friendly
Brilliant Compatinbility
Lightweight
1 Gigabit Ethernet Port
What are the Cons?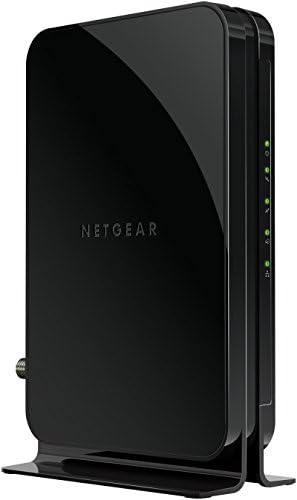 8 – ZTE MC7010CA 5G Cellular Hotspot Modem
ZTE MC7010CA ensures 5G cellular connectivity because of the integration of the latest elements in its infrastructure. It is highly compatible with T-Mobile, Metro, and Mint Wireless so that you can perform online activities effortlessly.
What We Like the Most?
POE Powering
Dual-Band Frequency
Weatherproof
RouterOS
2.5 GB Ethernet
What are the Cons?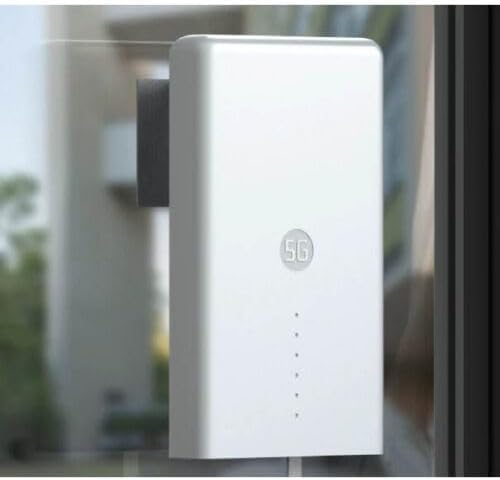 Final Verdicts
In the dynamic landscape of computer networking modems, selecting the suitable one is essential so you can have a seamless online experience. Therefore, the top 8 products are listed in this guide, offering a range of features and capabilities to cater to diverse user needs. When choosing the modem that best suits your needs, the only requirement is to consider your specific requirements, such as speed, compatibility, and ports. Further, you have to monitor the pricing to avoid breaking the bank. As a result, you can enjoy reliable internet connectivity in 2023.