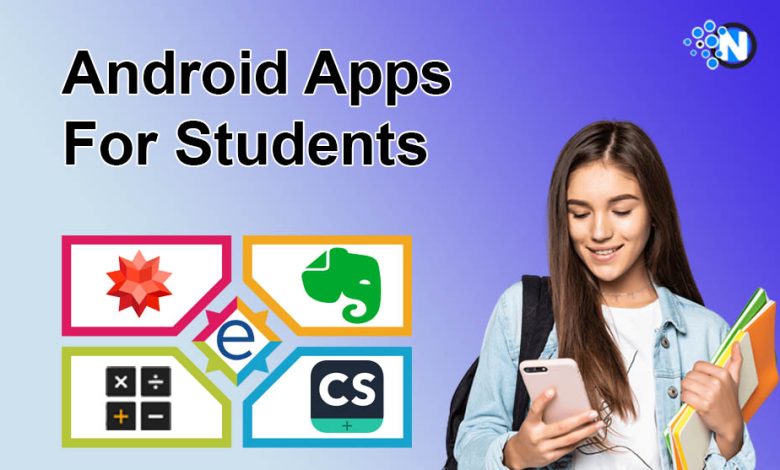 The most advanced features of Android apps give happiness to every user of Android mobile gadgets these days. Students feel affection for using the latest technologies and highly developed resources to learn comfortably. They can listen to the following 5 advanced Android apps in detail to make an informed decision without difficulty.
Evernote

One of the most successful Android apps among students throughout the world at this time is Evernote. Users of this app can take notes conveniently. They can also create different notebooks and store the most essential information for reference in the future.
Users of this app can create to-do lists effectively when they take down complete details about the lecture notes. The handwriting mode in this app allows users to write letters and equations quickly.
This app allows users to access it on their Android gadgets, Windows PCs, iPads, and other devices. As a result, users of this app can listen to notes and share notes with their contacts.
RealCalc Plus

Many students find it difficult to do calculations often. They do not wish to use a basic calculator regularly. They can use this outstanding Android application to make use of the most advanced way to shine in their studies.  This app comes with lots of essential functions required by users.
This app includes many categories like DEG, RAD, Binary, Octal, Hexadecimal, and other modes that users will probably need. People who wish to ensure the quality elements of this app can use the accessible version of this app.
Epocrates

The most beautiful medical reference guidance at this time is Epocrates. The most advanced features in this app give the most magnificent support to users who use it.
Many medical students worldwide nowadays prefer this Android app since they love to fulfill their desire for a futuristic Android app for their reference guide.
Users of this app can find the most helpful information about lots of drugs by using a simple search from the comfort of anywhere. They can also keep up with recent medical news and in-depth research details.
Users of this app can efficiently perform different calculations, including but not limited to BMI and GFR. They can check for harmful drug interactions with up to 30 drugs at the same time. As a result, they save their time and make informed decisions.
CamScanner

Students have different needs to take notes and scan something often. They can choose CamScanner to check lecture notes, homework sheets, and other things anytime. They can share the data that they observed by using this app.
Users of this extraordinary Android app can scan their documents into PDF. They can make annotations on their papers efficiently. Many tools are available in this app to increase the quality of the scanning process and the final document.
Wolfram Alpha

Users of Wolfram Alpha can get crystal clear information regarding a mathematical equation they entered into this app. They can perform math homework when they use this Android app efficiently. The Alpha is a computational search engine developed by Wolfram Research. It is designed to answer factual queries, perform calculations, and generate visualizations based on vast curated data and algorithms. Unlike traditional search engines that provide a list of web pages as results, it computes answers to specific questions using its built-in knowledge base and computational capabilities.