Bing
Time to switch to UET if you're still hanging on to Bing ads campaign analytics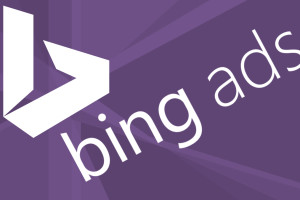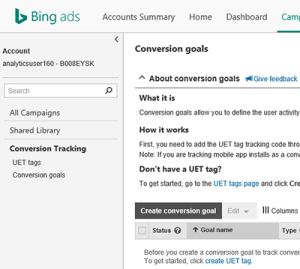 According to recent reports, it has been seen that Bing Ads is sending an alert to its advertisers that there are just a few days more left to using Campaign Analytics for tracking conversions. If you still did not switch over to UET or Universal Event Tracking, you're probably lagging behind. Bing Ads will gradually start migrating accounts by utilizing Campaign Analytics goals and transfer them to UET goals during the beginning of May, 2016. By the end of June, 2016, you won't get Campaign Analytics as it won't be available anymore.
If you want Bing Ads to transfer your goals to UET by the end of May, you can get conversion tracking through Conversion Tracking > Conversion goals in the web user interface. The data of conversion will keep flowing at this time as Bing Ads will keep associating the tracking from any Campaign Analytics tags to the tags of UET. However, by the month end of June, you would require swapping the tracking tags on your website with the UET tag to keep receiving conversion data.
What are the benefits of using UET?
You can track what your customers do soon after they click on your ad. UET is a powerful tool which records what the customers do on your site. By creating a single UET tag and placing it throughout your site, you can keep collecting data. Here's why you should use Universal Event Tracking.
Enhances your investment: With UET, you can optimize your campaigns more easily by getting an idea of the keywords which bring in best conversions and which don't.
Easily manageable: You just have to tag your site with only one tag and you then don't have to create new tags for your site every time you add on a new account for better conversion goals.
Better compatibility: This works well with some of the leading tag management solutions and Google Tag Manager.
Remarketing tags: UET tags also serve the purpose of remarketing tags, thereby making you ready for remarketing in paid search which is a way of personalizing your bids, keywords and ads for the people who recently visited your site.
So, if you're still hanging on to Bing Ads campaign analytics, it is high time that you switch over to UET for gaining the above mentioned benefits.