SEO
The Combined Power of SEO and Content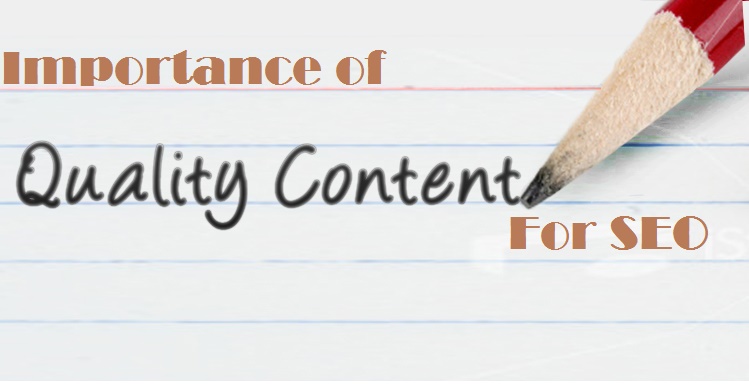 Search engine optimization (SEO) is a way that all business settings and companies use for creating brand visibility as well as to get massive customers for their products or services.
Since everyone wants to secure a visible spot in search engine result pages (SERPs), they must be acquainted with the combined power of SEO and content.
Let me explain a key point here…
Effective SEO efforts make sure that customers are able to find your business or company easily in search engine results.
And, high quality, easy to understand and engaging content is something most important that make your visitors stay longer on your website even encourages them to come back again for some more fertile stuff.
SEO and content, when pooled well and astutely, become a supreme pillar that indicates the structure of your brand's success.
Regardless of, the purpose of your writing is to persuade for a call of action, to entertain, or to provide some informative stuff, properly written and easily understandable content will help them to get what they want from you or from your blog.
An expert blogger or marketer can never ever underestimate the importance of quality content for SEO because it conveys your message deliberately to turn them into your regular visitors or customers.
The digital world nowadays is insanely competitive. It is also evolving and shifting day by day. Among more than one billion websites and blogs over the web, you must also focus on quality content along with an unbeatable SEO strategy.
The combined power of SEO and content can take your business to the highly visible spot in the search results. But, if your website or blog has poorly written articles or posts, then chances are higher that readers won't understand the message appropriately that you want them to get from your writing.
Nicely structured and mistake-free writings on your blog or website not only convey your message to visitors as it should be but also increase the engagement to read more from your side.
Benefits of Quality content for SEO
Importance of quality content for SEO is a gigantic and most important discussion, and below mentioned some benefits of quality content can help you to understand the true combined power of SEO and content.
Reduced bounce rate
Bounce rate is, when a visitor lands to your blog and at the same time leaves it as well. Well written and quality content helps you to enjoy the reduced bounce rate because engaging and easily understandable content will keep the visitor on site for more couple of minutes.
Trust building
After reading your articles or blog posts, when visitors feel that you are providing them useful information or something that they really need, it builds trust that definitely helps your business to grow fast.
Quality content grabs attention
Once your content satisfies your visitor after landing to your blog or website, the visitor hit your site back again for collecting more useful info or interesting stuff. through this way, quality content grabs the attention of readers and visitors to keep them engaged with you.