Internet
Tech That Powers Your Favorite Streaming Service in Canada
In the ever-evolving world of streaming services, BBC iPlayer has emerged as a favorite among many Canadians. Originally launched in the UK, this platform has transcended geographical boundaries thanks to the power of technology. But the technology is also involved to unblock BBC iPlayer in Canada by using a powerful VPN service. 
From its initial launch in 2007 as an on-demand service exclusively for UK residents. In the same year, Apple introduced the iPhone, which revolutionized the way people use their mobile devices and revolutionized the entire mobile business. BBC iPlayer has undergone significant transformations to meet the demands of international streamers.
The power of technology played a pivotal role in this expansion, as high-speed internet connections and reliable streaming protocols allowed for a global reach. Canadian audiences, in particular, have benefitted from these technological advancements, gaining unrestricted access to their favourite BBC shows and programs.
In this blog post, we will explore the journey of BBC iPlayer and how advancements in technology have made it accessible to Canadian audiences. From web and mobile applications to television integration, we will delve into the fascinating tech behind BBC iPlayer's success in Canada.
Tech Tools
Using well-known tools like GitHub as a code repository and Jenkins for continuous integration (CI), the development pipeline for your preferred streaming service in Canada starts with source control and continuous integration.
These tools make it possible for programmers to work together effectively and guarantee the seamless integration of code modifications into the application. The BBC has completely embraced cloud computing and is aware of its possibilities.
The core team at the BBC has built Cosmos, an abstraction layer that sits on top of AWS, to streamline the development and deployment process.
The Journey of BBC iPlayer and Accessibility in Canada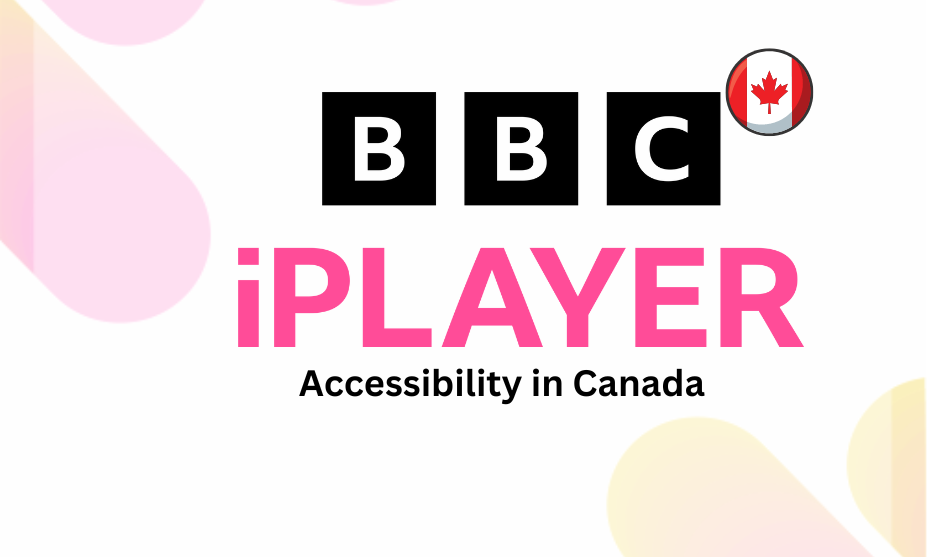 In 2007, BBC iPlayer made its debut as a revolutionary tool that allowed British fans to catch up on their favourite BBC shows. However, it was initially difficult for Canadians to access BBC iPlayer because to licencing limitations.
Canadians now have unlimited access to the massive BBC iPlayer content library because of technological developments, particularly in the area of VPNs. Users can get around regional restrictions and access streaming services from different areas by using VPNs, which offer a safe and secure connection.
Web, Mobile, and TV: BBC iPlayer Everywhere
The BBC iPlayer was first released online, and it has gone through numerous minor revisions and four main modifications. The most recent significant update to the web service was a responsive web app that was introduced in 2014 and supports a wide range of devices, including tablets, low-end smartphones, and numerous desktop browsers.
One of the factors contributing to BBC iPlayer's enormous appeal among Canadian streaming is its variety. BBC iPlayer meets all of your streaming preferences, whether you like to watch on a computer, smartphone, or television.
You can access and stream your preferred TV series and films right from your browser thanks to the service's user-friendly web interface. Furthermore, the BBC iPlayer mobile app puts the streaming experience at your fingertips so you can watch content while on the go.
You can watch British content on a big screen with BBC iPlayer, which is also accessible on a number of smart TVs and streaming devices for a really immersive viewing experience.
Embracing British Culture: How Canadians Connect on BBC iPlayer
In addition to bringing British content to Canadian consumers, BBC iPlayer also helps to close the cultural gap. Through documentaries, travel shows, and cultural programs, the service offers Canadians a chance to learn about British history, customs, and way of life.
BBC iPlayer promotes intercultural appreciation and understanding by providing a window into the lives and experiences of individuals in the United Kingdom. Canadians unblock BBC iPlayer in Canada by using a trustworthy VPN like ExpressVPN to access the geo-restricted content.
For Canadian streamers, BBC iPlayer offers a singular chance to immerse oneself in the extensive and varied British content. BBC iPlayer offers a variety of shows that appeal to audiences around the world, from acclaimed dramas like Sherlock and Peaky Blinders to enduring comedies.
Personalization: Enhancing the BBC iPlayer Experience for Canadian
In the pursuit of providing a more personalized experience, BBC iPlayer recognizes the importance of user identification. For Canadian streamers, BBC-iD serves as the user identification service that is seamlessly integrated across various products and platforms.
Following the OAuth 2.0 specification, BBC-iD ensures standardized integration for clients, making it easier to identify and tailor the user experience.
A Glimpse into Streaming British Content in Canada with BBC iPlayer
With the accessibility of BBC iPlayer in Canada, streamers can enjoy a wide range of British shows and immerse themselves in the culture and storytelling that sets them apart. From gripping dramas to hilarious comedies. BBC iPlayer provides a diverse selection of shows that cater to various tastes and interests.
Whether you are a fan of period dramas like Peaky Blinder and Killing Eve or prefer thrilling crime series like Luther and Criminal Justice, BBC iPlayer offers an extensive library of British content that captivates and entertains Canadian streamers.
Conclusion
Your preferred streaming service in Canada is powered by state-of-the-art technology with various innovative solutions. To provide a seamless and customized streaming experience, various technologies like content delivery networks, adaptive bitrate streaming, content security, cloud infrastructure, recommendation engines, and cross-platform applications are combined.
Streaming providers will continue to use cutting-edge techniques as technology develops to satisfy Canadian viewers' rising needs and expectations. BBC iPlayer serves as a gateway to the world of British television, providing an enriching and entertaining experience for Canadian audiences.
So, sit back, relax, and immerse yourself in the captivating world of British programming with BBC iPlayer in Canada.