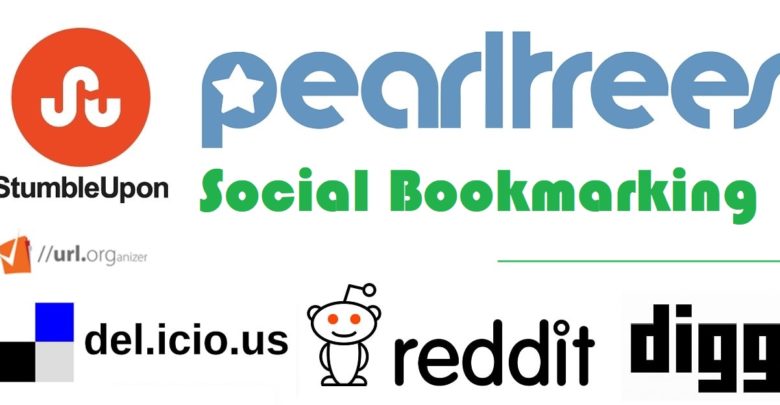 What is Social Bookmarking?
As bookmarking a web page in a web browser is the best way to reach that page later without searching over the web, Social Bookmarking is the process of adding or saving links on different web pages with an intention that other people (friends, family members or other individuals) will visit and share those links as well.
Social bookmarking sites are used to store such favorite links that we want to share with friends or within social circles. It sounds like the "cloud version" of bookmarking. Nowadays, it is considered one of the best ways to get free massive traffic to a blog or business website.
A couple of years ago, social bookmarking was just a great way to store favorite website links or URLs on different web pages that are known as social bookmarking sites. But with the passage of time people came to know that these websites provide backlinks to the stored or bookmarked website and now social bookmarking is considered one of the best link-building strategies as well as to boost traffic for a gadget blog. Now people are doing social bookmarking for SEO not only to build quality backlinks but to get massive free traffic as well.
Benefits of Social Bookmarking for SEO
Properly done social bookmarking offers a lot of SEO benefits and some of them are given below:
Visitors of social bookmarking websites have different objectives in their minds. People not only do it to bookmark their own blogs or websites but also to check the web pages bookmarked by other users. In this way, you can get direct valuable traffic to your website even without spending a lot of bucks and energy. You can also add like-minded people to your social bookmarking website profiles to boost direct traffic for your website amazingly.
Since do-follow links are an HTML attribute used to allow search bots to follow the links, they can pass link juice to your website or blog which really helps your website or blog to get rank higher in search engines. Most social bookmarking sites allow you to add your links with the do-follow attribute that can boost your SEO efforts to help your site rank higher easily in search engines.
An easier way to generate backlinks
When doing social bookmarking for SEO, there are not many efforts required in fact you will need to sign up with the website for an account and will be able to add your links easily. That's why social bookmarking is known as one of the easier ways to generate quality backlinks for your website or blog.
As Search Engine bots frequently crawl social bookmarking sites, recently generated backlinks for your website would get listed as soon as a bot crawls it.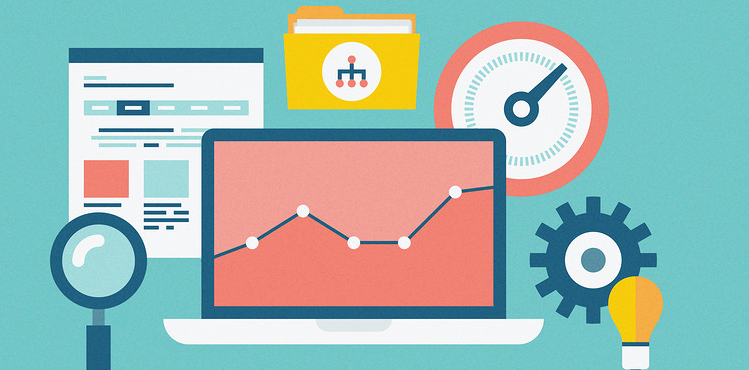 Tips To Do Social Bookmarking For SEO
# 1 Be Specific
When doing social bookmarking for SEO, you should always choose the appropriate category or page of the social bookmarking website not only to get more visits to your website but to build the most relevant and quality backlinks as well. Always be specific and narrow while choosing the categories for your social bookmarking job.
It is not only beneficial for your site but will also prevent getting your account banned from the website due to breaking their rules by posting your links in irrelevant categories.
# 2 Choose social bookmarking sites that offer do-follow links
If you really want to get some quality link juice from social bookmarking efforts, you should find the best sites that offer do-follow links. Since only an expert blogger or webmaster can understand the importance of do-follow links, you should always search for the social bookmarking websites with do-follow links to boost your SEO efforts.
# 3 Maintain consistency
You should be consistent while doing social bookmarking for SEO and really want to get the desired outcome at the end. Remember to submit new web pages to social bookmarking sites right after adding new content to your website or blog.
In this way, social bookmarking will allow your quality content to be seen by the search engines and by your targeted audience on regular basis.
# 4 Go slow
You can add as many links on social bookmarking sites as you want because they wouldn't prevent you from doing so but you have to go slow throughout the process in order to get real benefits in return.
The most famous search engine Google also wouldn't renounce you from creating backlinks for your website but will show the annoyance in your own ways and penalizing your website is one of them. Always try to get 2 links from each social bookmarking site in order to get the most from your efforts.
# 5 Add your links to different social bookmarking sites
Adding your website to only one website is not enough if you are doing it to improve SEO for your website. But, you have to add your links to more high-quality social bookmarking sites in order to increase the chances of getting your content noticed as well as to higher search engine ranking for your website or blog.


# 6 Do it yourself
When it comes to doing social bookmarking for SEO, don't go for gigs like I'll create 100 social bookmarks only for $5″ because chances are always higher that, they will use low-quality and irrelevant social bookmarking sites to accomplish the order.
Search for the quality social bookmarking sites manually if you really want quality rather than quantity and do it yourself in order to generate quality backlinks even without paying dollars to any third person.