Tech
Simple SEO blunders often committed by even the smart optimizers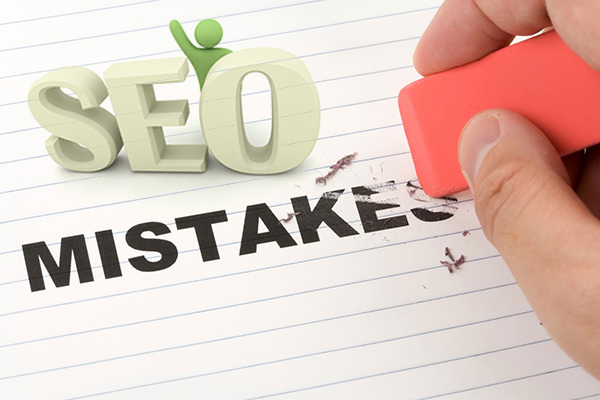 Regardless of whether you're new to SEO or you're a seasoned and experienced optimizer, mistakes happen. We all are humans and hence to err is human, as per the age-old adage. Did you know that there are few of the smartest people in the SEO industry who can commit the dumbest blunders ever? Frankly speaking, making a mistake doesn't ever turn you to a dumb person and mistakes that are dumb don't reflect the personality of an SEO practitioner.
Everyone can commit errors. Have you ever wondered why there are so many mistakes being committed? For the novices, there are huge amount of wrong information doing the rounds for SEO. People who have joined this industry almost 2 decades back now reveal that almost everything that they learned 20 years back was wrong. Throughout their entire career they've constantly seen smart people make dumb mistakes. Here are few you should be aware of.
Mistake #1: They give more priority to bots instead of humans
Gone are those days when we had to chase algorithms to get the better half of them. In spite of the fact that these days are gone long back, there are still so many who give more priority to bots rather than the humans and this leads to poor strategies like a definite length of content, keyword stuffing and linking techniques that are mostly manipulative. People want a mobile-friendly website which has got a lovely user experience, which loads fast and which is replete with well-written, high quality, original content.
Mistake #2: Concentrating more on techniques rather than strategies
There are optimizers who seemed to be obsessed with taking into account every technique which were interesting but sadly enough, they never held on to them or waited for them to generate positive results. One of the biggest issues is that majority of the people don't know the difference between a strategy and a technique which is the main reason behind their aimlessness. Strategy takes into account the big picture and it offers you a competitive benefit while tactics are the actions which you employ for obtaining that strategy.
Mistake #3: Not recognizing the noteworthy KPIs
For any specific metric to become a valuable KPI, it should make sense in the context of your commercial goals. If your company specializes in the construction industry's online marketing, one of the KPIs to track would be inbound links inside the content which is directly related to the construction industry. Make sure you objectively measure the KPIs and relate them to specific goals like producing positive PR and generating revenue.
Mistake #4: Abiding to the advice got from untrustworthy sources
One of the biggest things about the internet is that it can live forever. SEO has evolved drastically over the period of the last 20 years. While there are trustworthy sources like Moz and Search Engine Journal which publish updated information, unfortunately there are also large numbers of other publications which publish false information. So, you have to be aware of what to follow and what not to follow.
Mistake #5: Not tracking performance in an accurate manner
Don't you think it is important for you to measure how you're performing? If you can't do this, how would you know whether or not you're making enough progress? There are lots of marketers who consider their gut instinct which is a blunder. There are free tools like Search Console, Google Analytics and paid ones like SEMrush, Moz which let you tracking any KPI you come up with.
Hence, stay away from committing the above listed blunders to secure your position in the world of search engine optimization.