The popularity of online video gaming has skyrocketed in recent years. There are several advantages to this kind of entertainment that cannot be overlooked. Many of the enjoyable games offered to improve focus, problem-solving, and memory abilities. With all of the advantages, it's easy to overlook the hazards hiding in the shadows of online gaming. It's critical that gamers learn about these safety issues and how to prevent them. For instance, if there are some network security issues, using a reliable VPN could be the best way to prevent networking issues.
If you follow these basic gaming tips, you'll have a fun and safe experience every time you take up the controls. Online gaming is always a great way to spend a night, but you still want to be sure that you are staying safe the whole time. Here are nine tips to stay safe while gaming.
1 Use Safe Payment Methods
If you are buying new games online – or making online payments in general – then using safe payment options is important. Not only can they protect your financial information from outside observers, but it means that you have options to resolve problems with scam sites or sketchy third-party sellers.
Using safe payment options also gives you more ways to double-check your payments. This can stop sites from double-charging you or trying to slip hidden charges into your purchases and helps you review every payment you make.
2 Purchase from Reputable Websites
If you're going to purchase online, stick to well-known and trustworthy providers to avoid falling victim to fraudsters or malware, spyware, viruses, or ransomware threats. App Stores, Playstation Stores, Google Play, and Microsoft Stores are all safe. Also, update your games as soon as new software is released.
Digital versions may be purchased and downloaded through the internet shops of console manufacturers. If you have any doubts about an online store's legitimacy, do some research – seek online reviews or ask for advice on major gaming forums before making a purchase.
3 Use a VPN
A PC VPN can help you avoid being tracked very easily and makes it much harder for outside sources to pin down where you live. Beyond that, a VPN is a great way to access region-locked sites, which can be important if you speak multiple languages or enjoy games that have specific servers for certain places.
Beyond that, a VPN is simply a nice security measure. It can help you hide yourself and your location when playing things online and might even get you around specific unfair activity blocks that have been placed by your own internet service provider.
Whatever you use a VPN for, it is worth having one ready, especially if you need one that you can activate at the click of a button.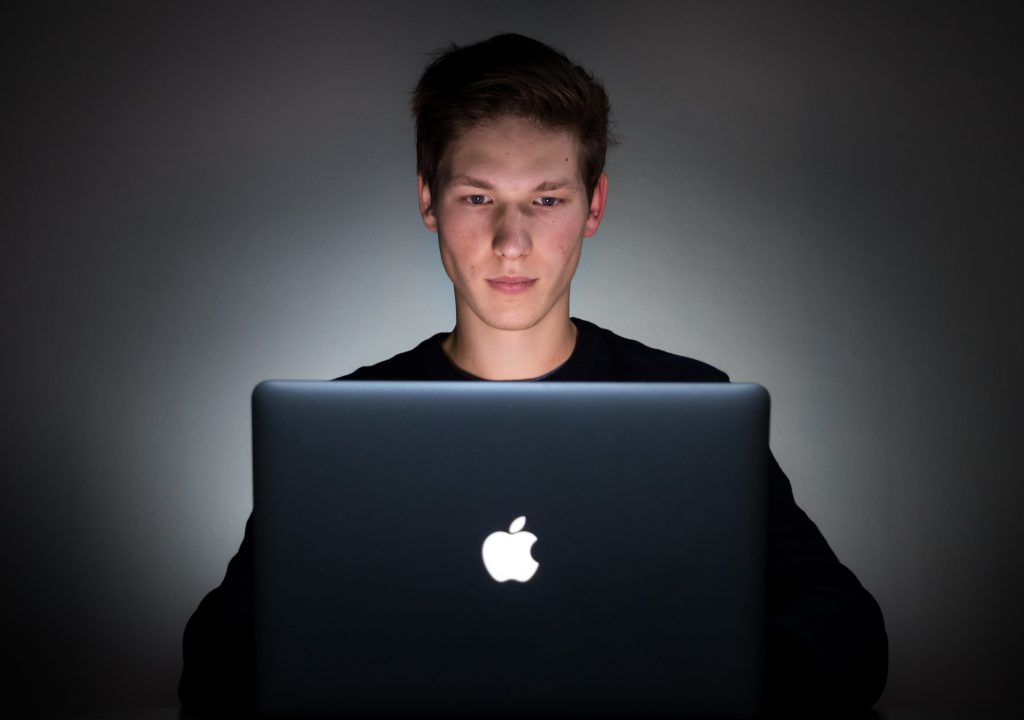 4 Protect Your Identity
Always hide your identity online unless you absolutely need to share it. While you might put your real name on social media for networking reasons, there is no reason to tell a random online gaming server your personal info.
This is especially important during competitive gaming. It only takes one annoyed player with a bad attitude to put you at serious risk, especially if you have already experienced bullying or harassment when playing certain games.
5 Shuffle Passwords
Shuffling and reworking your passwords on a regular basis can really help. It stops all of your accounts from being accessed with the same login details, meaning that you can easily crackdown on breached accounts without all of the others being easily accessible.
If possible, try to use additional security measures like two-factor authentication. These can shut down account thieves before they are able to change any passwords and lock you out of important accounts.
6 Webcams Concerns
Since their introduction, webcams have been used to hack targets. Webcams were once physically distinct peripherals manually installed by end-users and frequently left unsecured and with factory default settings. Webcam hacks are becoming more common these days, with many products like laptops, tablets, and smartphones including built-in cameras. Any linked recording device, such as a camera or microphone, can be manipulated remotely by attackers and used to abuse your children.
Use cyber security software that performs real-time and scheduled malware scans to limit this danger. Make sure all cameras are switched to "off" by default and utilise physical shields, such as built-in camera covers or simply a piece of opaque tape.
7 Use Age Ratings
Games have age ratings for a variety of reasons. One of the reasons is to keep younger players from seeing inappropriate stuff for them. Many popular games involve explicit violence, profanity, and sexuality, which may upset or damage young players. The ratings are meant to keep you safe. Be cautious when enticed to play a game over your age range.
Another rationale for age ratings is to group players with similar maturity levels. During online gaming, there is a lot of interaction between players. When a gamer exceeds their maturity level, they expose themselves to conversations with older teens or strangers. This conduct has significant hazards. Play games with people your age to be safe.
8 Be Skeptical
People (and websites) can lie about almost anything they want, and they will often get away with it. Always approach online content with some skepticism, and make sure that you do not put too much faith in people or groups that you do not know that well.
Just because somebody claims to be something does not mean that they are. This is especially true if they seem to match your own interests too well – there is always a chance that somebody has malicious intentions, so be sure to shut down anything that you are not comfortable with.
9 Download with Caution
Kubernetes, or k8s, are currently used in most online gaming experiences. Kubernetes is open-source software that enables containerized cloud-native applications to grow and be managed. This has transformed the gaming industry, but it is not without peril. Security measures must be made for apps to use their development and experience potential fully.
Malware installation is a significant danger. When looking for hacks and modifications, be careful and only download from a reputable source in your app store. If you get them from somewhere else, you risk getting a virus, which may subsequently allow hackers access to your personal information.
Online gaming is the future of entertainment, and it's supposed to be entertaining. Make sure it remains that way by following these simple precautions. Improve your gaming experience by staying savvy about online gaming.