The world relies on technology more and more every day. It has transformed everything to the point where it is now needed, and we are dependent on it to perform even routine tasks. As a result, we utilize technology in practically everything we do. Examples of actions are ordering a pizza, purchasing a washing machine, sharing a moment with a friend, or sending a video or photo via instant messaging.
It has made this industry the most sought after in recent years and hence has produced a lot of opportunities in recent times.
When considering gaining technological skills, it's a good idea to think about which ones will be in high demand in the future. Technology is a broad profession with several fascinating career paths. However, because it is a continuously evolving sector, one must stay in touch with the latest tech trends.
Following are the top 10 tech skills to learn in 2022:
1- Project Management
Project managers direct a project from inception to finish, i.e., planning, organizing, and overall management to achieve project goals.
Project management in IT is becoming popular, and companies are now looking for competent individuals to manage their projects. They have realized that poor management leads to the failure of organizational goals.
Multiple organizations are now offering work on real-world projects to build your portfolio and gain experience. Organizations such as Revature not only provide certifications and accommodations, but the Revature project manager salary is also quite high, even if you do not have ample experience.
2- Digital Marketing Management
Even though conventional marketing still has significance worldwide, digital marketing is taking over traditional marketing due to its price and analytics.
Digital marketing managers can now know visitor demographics, their activities on the website, and techniques that create the best ROI. This data-driven methodology makes it simpler for experts to explain their worth and for executives to identify the most effective initiatives.
Digital marketing managers are high in demand as businesses have realized that having a digital presence is essential more than ever. With increased competition and decreased attention span, having a digital marketing expert ensures that organizations achieve their goals quickly.
3- Cyber Security
The need for cyber security has increased since most businesses are now using cloud computing. As a result, the demand for cybersecurity specialists with extensive knowledge about the newest Artificial Intelligence and Data Science breakthroughs has increased.
In terms of skill sets and occupations, the scope of cybersecurity has expanded markedly. Even smaller startups know the importance due to the increased attacks by hackers. Because the episodes are so dynamic, dealing with them necessitates a highly specialized and systematic strategy. Companies have had severe workforce shortages over the years and are now willing to spend extra to bolster their security barriers. These hacks are typically motivated by accessing, modifying, or destroying private data, extorting and exploiting money from users, or disrupting legitimate corporate activities.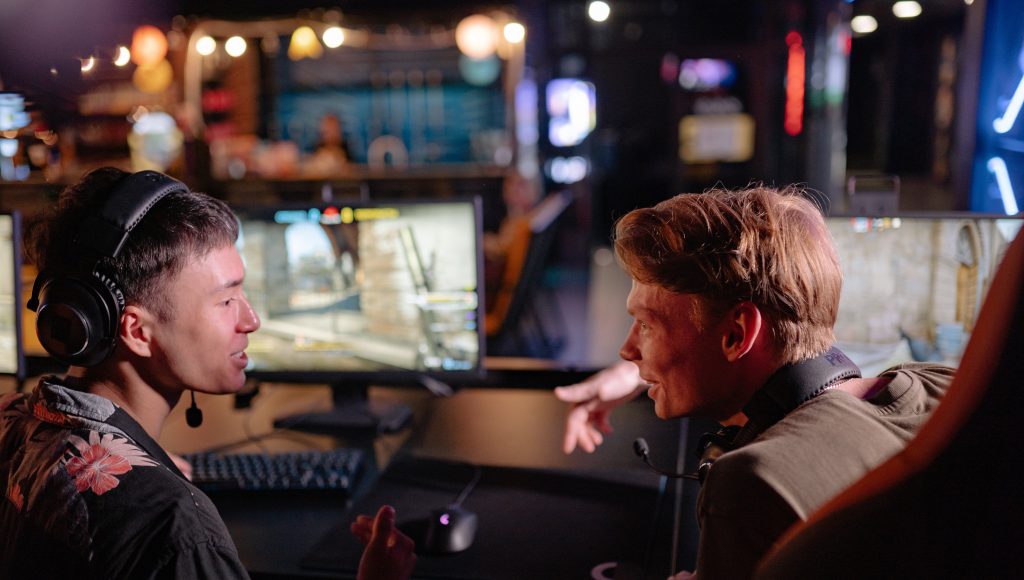 4- Data Science
Data scientists are people with the skill to extract insight from messy data. Given the vast volumes of data created today, data science is a crucial aspect of many companies, and it is one of the most contested subjects in IT circles.
Data scientists come from various backgrounds, including statistics, social sciences, economics, etc. As the quantity of data repositories grows, so does the demand for qualified data science specialists, which now outnumbers the supply.
Its popularity has expanded over time, and businesses have begun to use data science approaches to develop their businesses and boost consumer happiness.
5- Cloud Computing
Cloud computing is becoming increasingly popular amongst giant companies such as Amazon and even smaller start-ups. As a result, the potential for cloud computing is enormous.
Cloud computing is a model that uses the internet to make on-demand computer applications available to millions of users. Cloud computing makes faraway data centers available to internet users via cloud services provider technologies, from apps to servers, tools to resources (CSP).
Cloud computing qualifications and credentials will help you stand out in a crowded work market.
6- Programming
Software development or programming has always been in demand, and this niche is growing faster than other IT skills. In addition, mobile apps specifically are more in need due to their growing use.
When we expect such fantastic growth in the digital business nowadays, development is bound to rise swiftly. As a result, web development offers excellent job chances to qualified applicants.
7- Helpdesk
The importance of technical support and helpdesk services has never been greater. Because companies are building their whole structure on digital platforms, they need to help ensure that these digital networks are fully operational.
Companies typically outsource Helpdesk and tech support functions, but it has become vital for many modern firms to employ in-house helpdesk experts to ensure fewer operational difficulties. Consider how much is at stake if a company's network fails for even a few hours. This circumstance damages the profitability of many modern firms, which is why learning helpdesk skills is essential.
8- Blockchain
Blockchain is not a well-understood skill, but its understanding and adoption are improving.
It is so underrated; hence learning this skill is even more critical. However, blockchain technology is a promising field and is continually evolving.
9- UI/UX Designing
Responsive and excellent web designs are vital to effectively operating mobile applications and websites. UX/UI development can make or break a good or terrible user experience. It is because UX (user experience) is concerned with the audience's engagement with the web page or application, whereas UI (user interface) is concerned with visual navigation.
Nowadays, you cannot run a successful website without a good UX/UI design, and it is becoming increasingly important as businesses such as Artificial Intelligence (AI) emerge. Therefore, designers or experts specializing in UX/UI are in high demand. According to research, UI/UX design is one of the top five most in-demand talents among recruiters.
10- Artificial Intelligence
Finally, Artificial Intelligence, or AI as it is better known, is the skill that will make a huge impact. From more straightforward procedures to complex mechanisms, almost all have seen some experimentation with AI.
It is where an AI expert comes in. The talent gap in this field is growing. Having a skill in this field is a guarantee of success.
Conclusion
Learning any skill in any domain takes hard work and consistency. Technology is evolving at an alarming pace, and we all need to keep up with the changing world. Acquiring the latest tech skills can surely increase your worth in the job market and give your career a boost in the future.