Twitter
Proven Ways to Gain Twitter Followers Organically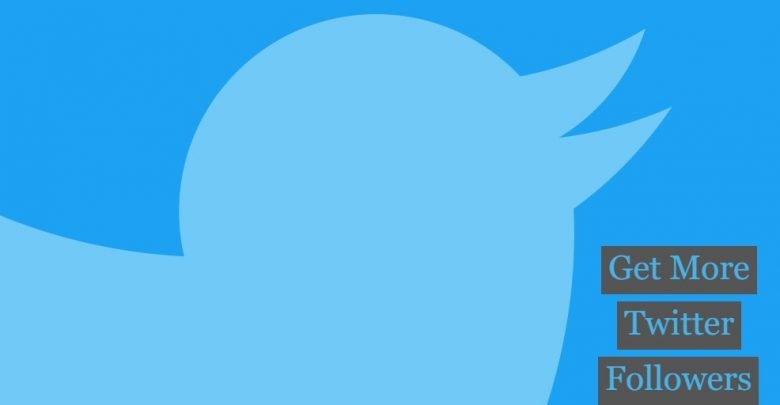 Twitter is more popular these days than before as it is not only the best social media platform for users but for marketers as well. It is one of the most popular marketing platforms among digital marketers due to a recent deal between the world's biggest search engine Google and Twitter in which Google agreed to give additional SEO benefits to Twitter users.  Twitter is also preferred by marketers as it is widely used by industry leaders and influencers.
If you also want to boost your social media presence with Twitter but have a few followers on your account, here I have listed some clever and result-driven ways to gain Twitter followers organically even without using any tools.
1- Optimize your Twitter Profile
In order to get more Twitter followers, first of all, you need to make sure that your profile is properly optimized with all essential details and information. Put your real picture (logo if you are a brand) as a profile picture with recommended size and appealing description. The cover photo should also be relevant to your industry or interests in order to grab the attention of more users.
2- Make Your Bio Precise & Striking Too
Not filling your Bio with the right info is one of the biggest mistakes you should avoid when it comes to market on Twitter. Make it professional and a little humorous as well. The use of appropriate and relevant hashtags in your bio can also help you reach the target audience and to appear in more Twitter search results.
3- Participate in Trending Topics
Participating in trending topics is one of the best ways to gain Twitter followers organically as people usually find the required information, news, and knowledge by going through the trending topics. However, one should be sharing useful, informative, and relevant content according to the trending topics in order to grow Twitter followers progressively.
4- Wisely use Hashtags in your Twitter Posts
Use of the most relevant and appropriate hashtags in your posts can do wonders for you as most people use popular hashtags to find out something most interesting and useful. Creative use of Hashtags is one of the best social media advertising tips as they can present your posts in front of more users relevant to your industry or niche.
Hashtags can amazingly increase Twitter followers organically. Though, try to use only 2 or 3 hashtags in each post in order to make them less spammy. Retweeting the posts from industry leaders and influencers in your industry with best-performing hashtags can also help you grab the attention of the target audience.
5- Follow the Influencers & Industry Leaders
It is not bout following for following, but industry leaders and influencers can be followed for many good reasons. It can be a great resource for you to get the latest industry news, trends, and many more. Their posts can come with a lot of opportunities for you to become an expert or leader in the industry. Moreover, you can also attract more followers to your profile by sharing their Tweets in your feed. Most of the followers also scan the list of people followed by you to check your interests.
6- Be Quick to Follow Back and Leave Thank You Note
Don't forget to follow your followers back (if relevant to your field) as they can be a great source of information related to the industry or field. One should also leave a thank you note to new followers as it helps you reach more target audiences in the form of their followers. The number of people followed by you also makes your Twitter account authoritative.
7- Create Twitter Lists
Creating Twitter lists is one of the best ways to attract more new followers. Choose interesting topics to create a list and don't include more than 20 followers on your list. Create multiple Twitter lists for different categories and trending topics in your industry to gain more followers and keep them engaged.
8- Keep Users Engaged by Replying to Mentions or Retweets
Connecting and engaging people is an art and keeping them engaged on your tweets is the best way to gain more followers naturally. Keep an eye on the notifications and be quick to respond mention and retweet to make your followers make feel special.
9- Organize Interesting Contests and Competitions
Setting up social media contests and competitions is one of the best ways to boost Twitter followers naturally. Ask the current followers to retweet your contest to claim a prize. In this way, they will help you present yourself in front of more Twitter users. It is a great way to attract more followers and to keep them engaged as well.