Web Development
7 Practical Product Design Principles Every Designer Should Know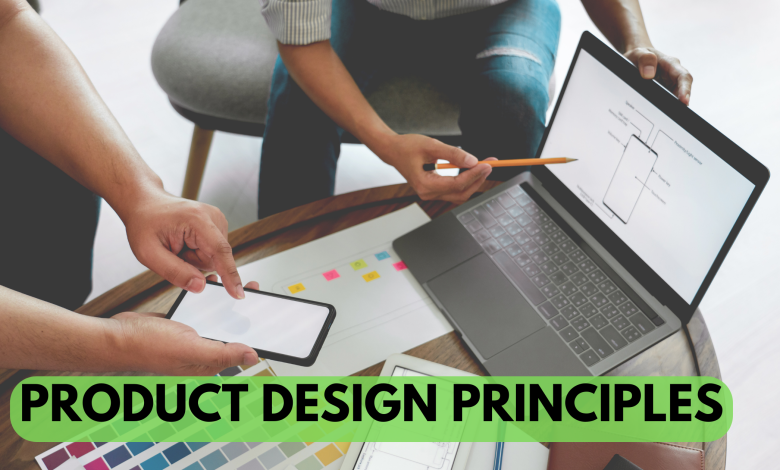 We've evolved into a stage wherein product development leads, it's what sets organizations unique and offers a true edge over the competition. Designing represents the most crucial "component" when it comes to producing amazing goods.
Design thinking is only a method for solving problems, but it also raises the success rate. This is so that design thinking may better understand human requirements and find the most effective ways to address them. Some of them hire product designers for their requirements.
These ideas are frequently discussed individually, but in reality, they function together to produce designs that are both aesthetically pleasing and intuitive for the user. Professional designers are aware of how the principles interact to produce the intended impact. They can encourage, enhance, or even oppose one another.
7 Design Principles Every Designer Should Know
Basic design principles are a collection of factors that serve as the cornerstone of every successful product design. Here are seven guidelines that will enable you to produce designs that are more engaging, productive, and useful.
1 Focus
The first of the seven design concepts is the focus, which describes the focus of a layout and the relative importance of each component. Imagine you are designing a concert poster. What is the first thing that your viewers need to know, you should ask yourself? Is that the band? or the place of the concert? What about the date and the entrance fee?
Lay arrange your style in a way that indicates the order in which your brain has organized the information. If you begin your design without a clear understanding of what you're attempting to express, your design will perform poorly, much like composing without the need for an overview or creating without a plan.
2 Symmetry And Aligning
The weight may be caused by size, color, or texture. You shouldn't cram all of your heavier components into one section of your composition, just like you wouldn't place all of your equipment in one portion of a room. Your viewers will become eye-tired as a result of an imbalance.
A symmetrical layout provides balance by positioning components with equal weights on either side of a center line. Designs with symmetry are often attractive, though not infrequently dull. Asymmetrical patterns are more daring and may give your composition true visual intrigue and motion.
3 Contrast And Colors
When a design start, it withdraws from the layout and stays in your mind because of contrast. The contrast gives your design depth and the distinction between its pieces. Your background and your pieces need to stand out from one another in terms of color for them to work together and be visible.
You'll find most designs simply use one or two typefaces if you look for very strong, effective design examples. This is to ensure that contrast may be produced with two powerful typefaces.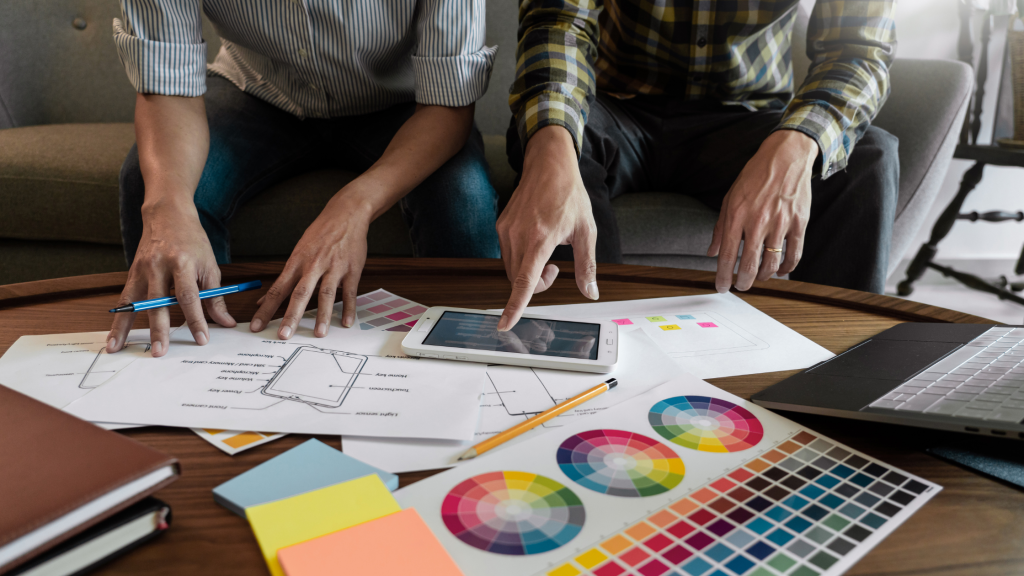 4 Pattern
You'll soon see that you have to repeat certain elements if you stick to using only two main fonts or three main shades. I understand. It's commonly believed that a pattern strengthens and simplifies a design.
The pattern is useful for more than just one printed item. Anyone considering starting a business is aware that one of the primary requirements is a powerful logo that can be used on your site, brochure, social media profiles, and more.
5 Dimension or Proportion
The visual weight and size of parts in a composition, as well as their relationship to one another, is known as proportion. Develop your concept in pieces rather than as a whole.
Only when all of your design's components are accurately scaled and properly positioned can proportion be attained. When aligning, equilibrium, and contrasts are mastered, proportion should naturally follow.
6 Motion
Controlling the composition's elements will help you effectively convey your message to your audience and guide the viewer's eye from one element to the next. The tale or narrative in your work is created by motion: a band is performing, it's happening at this venue, at this time, and here's how to get tickets. That objective will be served by the aspects mentioned above, particularly proportion, harmony, and contrast.
7 Space
The only thing that expressly addresses what you don't contribute is space. Space is precisely that—the empty paper around the items in your creation. It may be a difficult zone for potential designers. Giving a piece additional breathing room may frequently transform it from adequate to successful.
Even more interesting, it might transmit a whole separate picture or notion from your primary design which will reward your viewers for connecting with it.
Conclusion
In conclusion, all of the mentioned principles are what make a design approachable and useful, and a grasp of these concepts is what distinguishes a designer from the competition.
For both newbie and professional designers alike, understanding design principles and how they relate to one another is crucial. The secret and strategy to producing designs that are both aesthetically pleasing and practical are to incorporate them into design projects with purpose and intentionality.